2022 Economic Yearbook: Sustainable Communities
Projects to sustain economic development – and the planet – across Georgia's eight regions.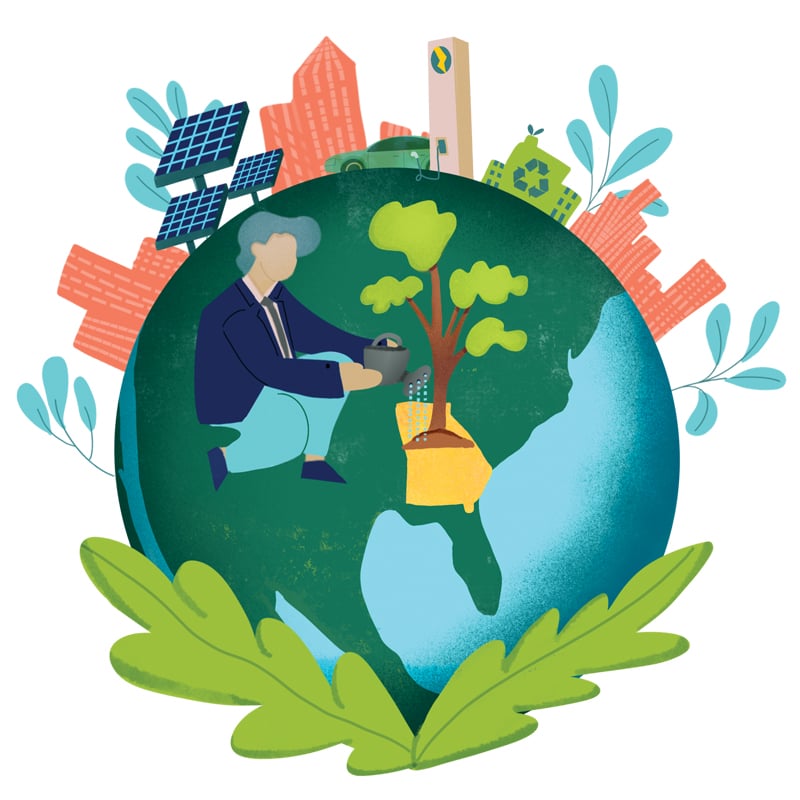 We tend to think of sustainability in connection with the environment – eco-friendly practices that preserve and protect natural resources. However, sustainability is much broader; it includes economic viability and growth for the long term through smart planning and development. It also incorporates land use that promotes equity and affordability in housing as well as enhancement of green spaces and outdoor pursuits.
Georgia Trend's 2022 Economic Yearbook reflects this expansive view of sustainability. Throughout the state's eight regions, we've highlighted initiatives that can help sustain the planet such as green energy projects and the state's growing electric vehicle ecosystem. We've also focused on company expansions and much-needed infrastructure improvements designed to attract greater business investments. And we've featured plans, programs and economic development projects that will help sustain and grow jobs, housing and the health of Georgia's 159 counties.
Reflected in these pages are examples of foresight, strategic thinking and hard work that contribute to making Georgia the No. 1 state for doing business. While not an exhaustive list, these stories illustrate the resolve of our communities to sustain economic success well into the future.
Metro Atlanta
Northwest
Northeast
West Central
Central
East Central
Southwest
Southeast