West Central: Enduring Action, Economic Edge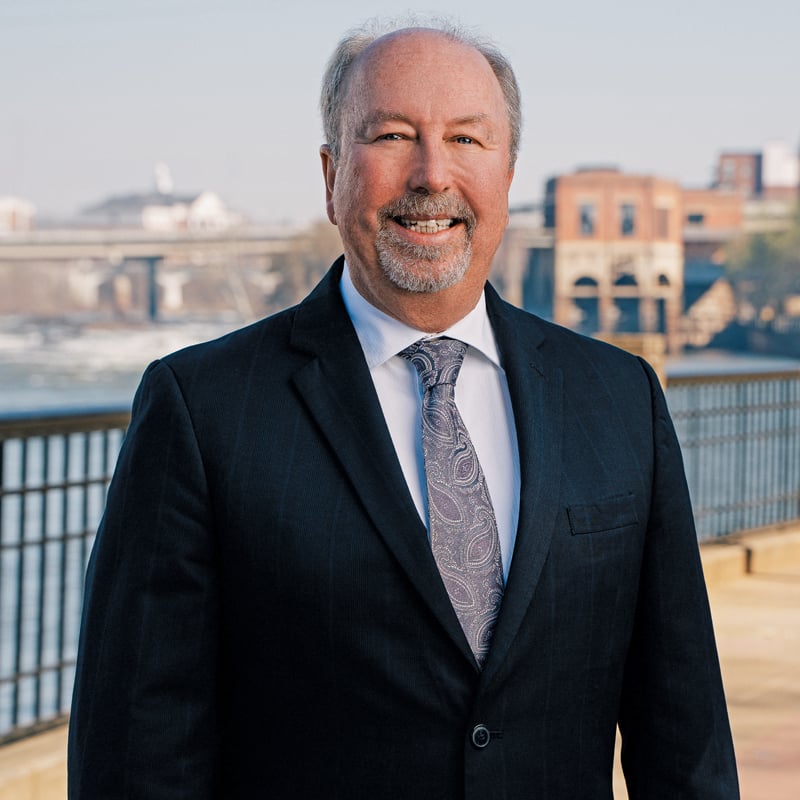 Look to the west and you'll find lots of movement, from headquarters moving in to products moving out. And sustainability projects and initiatives, with all of their economic, environmental and equitable benefits, are propelling the West Central region of the state forward.
"Economic development is not just about increasing the job count or bringing in a new industry, it is also about looking at our 'bones,' deciding what we already have in the community versus what we need," says Rusty Warner, executive director of the Sumter County Development Authority. "Lately, there has been an increasing recognition and desire to support and grow with attainable sustainability throughout our business sectors. It was almost impossible to find solar panels and solar energy in Sumter County a few years ago, but today panels will be built and solar energy will be produced here."
Americus Solar has broken ground on the first phase of a $750 million project that is expected to become the largest solar farm east of the Mississippi River. The three-phase project will produce nearly 1,850 megawatts of energy.
NanoPV has opened a $36 million solar panel factory that will bring more than 500 jobs to the Ted Baldwin Business and Technology Park, located northeast of downtown Americus. With its patented technology of high-energy efficiency, fully certified solar panels, which are expected to be 99% recyclable, the New Jersey-based company already has preorders from Asia and Africa.
"NanoPV joined our community in 2021 to lead the nation in producing solar panels while also bringing higher-than-average wages," Warner says. "With its vast, industry-changing environmental-recycling impact, NanoPV Solar was a huge component to fulfilling our strategic plan."
According to the Solar Energy Industries Association, Georgia ranks 10th in the country in solar installation with 3,260.4 megawatts, enough to power nearly 416,000 homes. Such growth requires a skilled workforce. Warner credits "enthusiastic partner" South Georgia Technical College and its alternative energy program, as well as the state's Quick Start program, for helping Sumter County meet the specialized employment needs.
In January, Quarry Dynamics (QDI), a Canadian-based crypto mining operations company, announced a move to Sumter County. Reportedly a $10 million investment, the opening of a 40,500-square-foot Bitcoin mining facility will be capable of providing up to 19 megawatts of power, using renewable energy initiatives in its planning, according to Warner. Also, Hardee Fresh announced plans to invest $42 million in a new 350,000-square-foot facility later this year that is expected to employ at least 84 people in the production of indoor, organic, pesticide-free, USDA-certified vegetables. The Sumter facility will be known as Americus Fresh.
"Americus Fresh will be significant to the community with higher-paying jobs and a sustainable business model — a perfect fit!" says Warner.
---
Business as Renewal
One of the top 10 most populous counties in Georgia, Muscogee combines business power fueled by a young and growing workforce, military commitment with Fort Benning, a relatively low cost of living and continued urban renewal. Uptown Columbus reports more than 30 major projects totaling nearly $275 million completed, underway or announced since 2013.
"Reusing and repurposing historic buildings, spurring infill development on vacant sites and restoring a river — all of these are shining examples of sustainable economic development practices," says Ed Wolverton, president and CEO at Uptown Columbus and Columbus Business Improvement District. "What was once an industrial river that focused on power generation for textile manufacturing was transformed in 2013 with a $26 million project to add outdoor recreation as a new economic driver for Uptown."
Many things go with the new Chattahoochee River flow, including the 2022 World Cup and the 2023 World Championships in freestyle kayaking, only the second time the events will be held in the United States. Columbus' hospitality sector is reaping the benefits, with three new hotel openings in 2021. That includes the $12 million transformation of a historic, riverside mill into a 64-room luxury boutique hotel known as City Mills, which will add a riverfront lawn, an event space and a restaurant this spring.
"All told, the three new hotels, two of which are renovations, as well as a Hampton Inn under construction, will almost double our hotel inventory in Uptown and help enhance our convention businesses," Wolverton says.
In October 2020, about four years after consulting engineering firm Terracon began working with the City of Columbus to clean up its historic Mill District, the Environmental Protection Agency awarded a $300,000 Brownfield Assessment Grant, providing for community engagement and education, site assessments and cleanup planning. The ensuing project leveraged approximately $26.2 million in public and private investment for redevelopment projects. As a result, about 42 acres of the Mill District have become ready for reuse, according to Terracon, also the project's environmental consultant.
"We are experiencing a renaissance in the city that is seeing sites redevelop, properties undergo rehab and the overall quality of life improve," says Jerald Mitchell, CEO of the Greater Columbus Georgia Chamber of Commerce. "The Mill District and Uptown Columbus are leading the way, and that energy is spreading throughout the community."
Highside Market is another prime example of renewal in Muscogee County. When it opens this summer, the Columbus adaptive reuse mixed-use development by The Cotton Companies will offer 20,000 square feet of retail, 20,000 square feet of restaurants, 15,000 square feet of office space, event and green space, and outdoor lounge areas.
In Greenville, Meriwether County's seat, two buildings that have long sat empty found new life in 2021, which will translate into approximately 35 to 40 jobs this year, according to Jane Fryer, executive director of the Meriwether County Development Authority. Fellers Holdings bought and renovated the two buildings for custom cabinet production and distribution.
---
Manufacturing Multiplier
Marking the 30th headquarters move to Georgia in the last five years, Remington Firearms will relocate its global base of operations to LaGrange. America's oldest firearms manufacturer will invest $100 million and create 856 jobs over a five-year period in Troup County. The move includes opening a new advanced manufacturing operation and a world-class research and development center.
"LaGrange has been a leader in the state for a long time with regard to advanced manufacturing and producing world-class products, but this is certainly the most high-profile win for the city over the last twenty years," says Scott Malone, president of the Development Authority of LaGrange.
Focused on the field of advanced manufacturing, Meriwether County has been a very popular destination for automobile suppliers. At Meriwether Park, an industrial park located in the northern part of the county, they make door frames, electronic steering, brake pads and many other parts for General Motors, Ford, Honda, Tesla, Kia and other production plants.
A significant portion of the companies located in the park are based in South Korea, a strong business partner for the state of Georgia. Fryer says the development authority works closely with their Korean partners to make them feel welcome.
KB AutoSys Manufacturing will soon add 180 jobs to the existing 800 Korean automotive industry jobs with its first U.S. advanced manufacturing facility at the park. The global supplier of brake pads and linings is infusing $38 million of investment in Meriwether County in the form of 108,000 square feet of new construction, which is scheduled to be completed in the second half of 2022.
Located in both Troup and Harris counties, West Point is balancing the healthy market demand of the automotive industry with supply chain disruptions. KIA Georgia's state-of-the-art production facility in the city accounts for almost 40% of the automaker's sales in the United States, according to Meghan Duke, economic development director for the city of West Point.
Hyundai TRANSYS Georgia Seating System is infusing $9 million into Troup County's economy with the expansion of its seating manufacturing operations, a move that will create at least 150 more jobs in West Point. And Glovis Georgia is building a 300,000-square-foot light assembly facility to support its logistics operations. The $34 million capital investment will create 70 new jobs in Troup County this year.
From environmentally friendly businesses to economic development that will sustain the region, ongoing actions in West Central Georgia are producing positive results.
---
People to Meet
Carolyn McKinley
As head of both Meriwether County's chamber of commerce and tourism, Carolyn McKinley could talk a lot about numbers, including the thousands of people who flock to Warm Springs every year to tour the Little White House. She's just as good with words: The "Get Reading" campaign she co-chairs leverages the arts to promote literacy and positively impact children.
Dan Gilbert
It's been quite a ride for Gilbert during 40-plus years in the whitewater rafting business, including being a venue advisor for the 1996 Olympics and bringing the kayaking World Cup and World Championships to Columbus. He's proud of the city's diverse, outdoors-enjoying population – and that his two sons have joined the family business, Whitewater Express.
Click HERE to return to the Economic Yearbook Hub