2022 100 Most Influential Georgians: Steering the Ship
Our 2022 list of people who are making an impact on the state. Plus, Notable Georgians.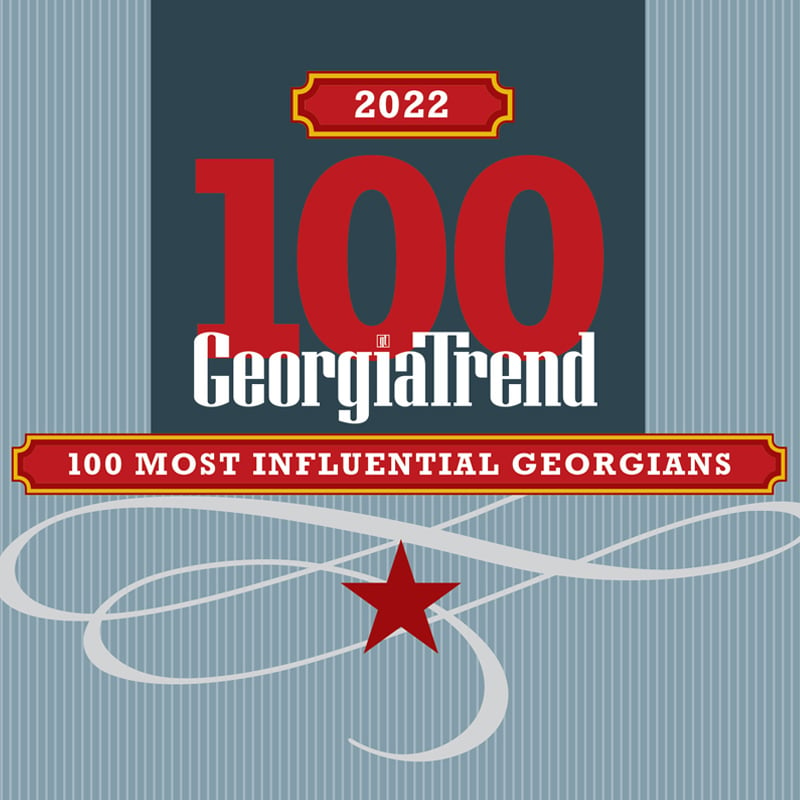 While this year's Georgian of the Year Griff Lynch may come closest to literally steering ships, the job of keeping the state afloat does not fall to him alone. There are thousands of people who help ensure the state remains at the top for doing business and improving the lives of all of its citizens. That is especially true as the world continues to face challenges from COVID-19 and political conflicts, among others.
For this, the 24th annual listing of the 100 Most Influential Georgians, Georgia Trend assembled a group of remarkable people, many of whom have tackled those issues and more. In this year's list, you'll find CEOs, politicians, college presidents, nonprofit and economic development leaders, among others, who have inspired and spearheaded efforts to meet and beat challenges in virtually every corner of the Peach State. Some are very public figures, while others work quietly behind the scenes. All are tireless and passionate in pursuit of their vision for a better Georgia.
Selecting the most influential leaders is a daunting task and one that involves much discussion, mulling and refinement by the Georgia Trend staff. Our initial list typically contains many more than 100 names, and there are always last-minute changes as a result of retirements, power shifts, late-in-the-year hirings and elections. However, we believe this year's final group represents the best qualities of leadership, power, character and influence the state has to offer.
Along with the most influential, we've included a list of Notable Georgians on page 58. These are individuals who've also made a significant impact on residents' lives.
Profiles of the 100 Most Influential Georgians were written by Betty Darby, Mary Anne Dunkin, Karen Kirkpatrick, Michele Cohen Marill, Charlotte Norsworthy, Patty Rasmussen, K.K. Snyder, Randy Southerland and George Spencer.
Click HERE to view in digimag