Contact Us Form
Please fill out the form below to contact Georgia Trend. Fields denoted with an asterisk (*) are required.
Sign up to get our free news roundup, Georgia Trend Daily, in your inbox
Sign up to receive the free monthly digital edition of Georgia Trend in your inbox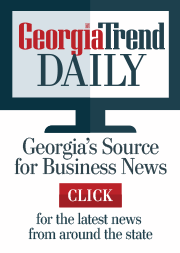 Apr
4
Sat
Hawkinsville Harness Festival

@ Harness Racing Facility
Join us as we celebrate the tradition of harness horse racing at the Hawkinsville Harness Training Facility on April 4, 2020, from 10 a.m. to 10 p.m. After the races, enjoy our nighttime family-friendly event that includes an Amateur Cooking Contest, a Fun Zone, food vendors, local entertainment, a chance to win a great raffle prize, music.
Amenities

Facility Amenities

Parking on Site
Concessions
Public Restrooms

Suitable for Ages

General Information

Family-Friendly
Free Admission