2021 Economic Yearbook: Businesses Bounce Back
Surprisingly positive developments across Georgia's eight regions.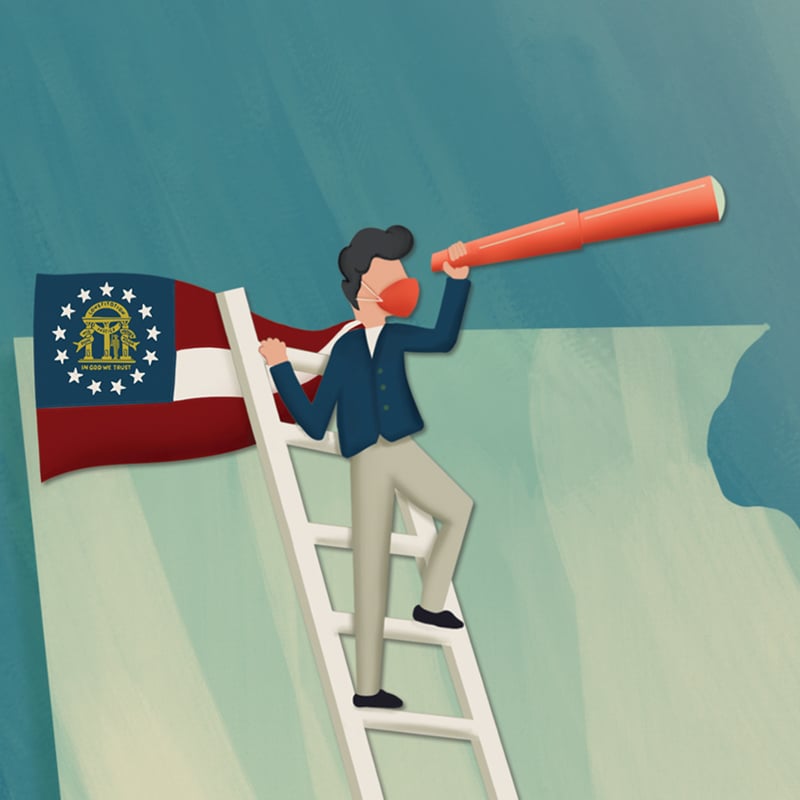 What a difference a year makes. Last April, the state was under lockdown due to the COVID-19 pandemic. With employees and customers staying home, compounded by the difficulty of moving raw materials and finished products throughout a world reeling from the effects of the disease, many Georgia businesses suffered.
In 2021 COVID is still with us, but employment has steadily risen thanks to implementation of safety measures including mask-wearing that now seem almost routine. In addition, the state's fundamental economic strengths and a pipeline stuffed with large economic development projects have led Georgia to fare better than the nation as a whole.
It's also helped that during the pandemic, state and local governments, chambers of commerce and economic developers have continued working hard to attract business investment and their pro-business attitude has received increased exposure. Once again, Site Selection magazine has ranked Georgia the No.1 state for business climate. That's eight years in a row and ours is the only state to have held top honors for that long, though this year we share the ranking with North Carolina. Area Development magazine has named Georgia the Top State for Doing Business for seven years running. And last summer, Business Facilities Magazine recognized Atlanta as the nation's No. 1 Tech Hub.
The 2021 Economic Yearbook recaps how regions around the state have fared during the pandemic and many stories are surprisingly positive. Much of the state is experiencing economic development gains and there's optimism about the future. Such resilience sets the stage for Georgia's economy to return to its pre-pandemic power by the time another year rolls around. – Mary Ann DeMuth

---
---