Southeast: Thriving and Eco-friendly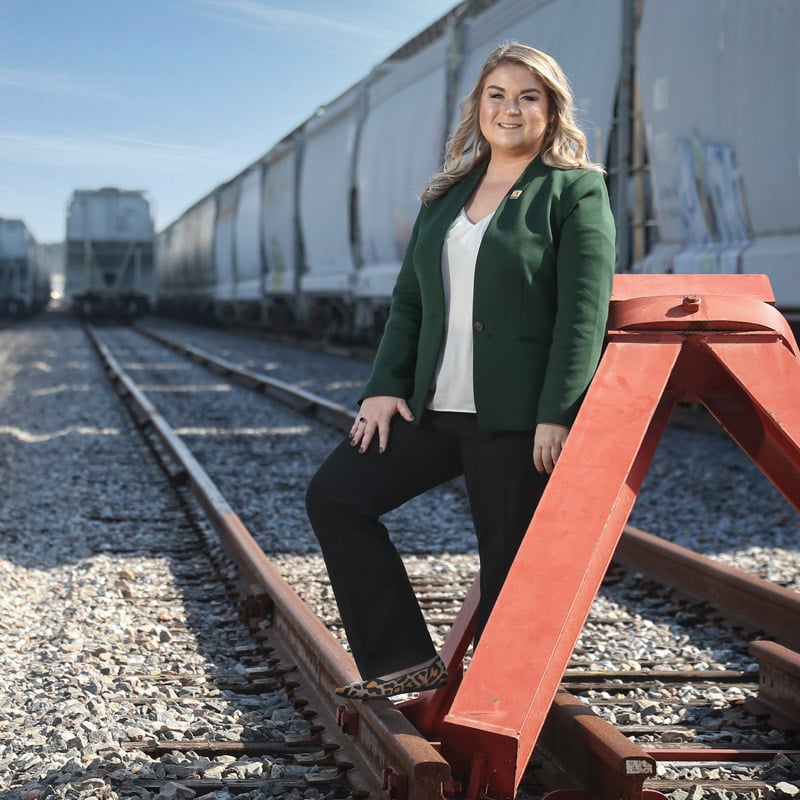 As many parts of the country are making a slow recovery from the pandemic, Southeast Georgia is thriving – a good omen for the region's long-term economic sustainability. Over the past year it has seen steady increases in economic investment and population. Business openings and expansions are growing at a record pace – even in some rural communities. "We are having ribbon cuttings nearly weekly here," says John Henry, CEO of the Douglas-Coffee County Chamber of Commerce and Economic Development Authority. "We are working harder than ever."
Proximity to the ports of Savannah and Brunswick, railways and interstate highways make the region a choice location for businesses that move products. Beaches, mild winters, open spaces and vibrant downtowns make this region the home of choice for transplants moving from the traffic of bigger cities and colder weather in the Northeast and Midwest.
Investments in infrastructure, workforce development and businesses that positively impact the economy and the environment are ensuring Southeast Georgia will preserve economic growth and natural resources for many years to come.
---
Environmental Benefits
Recent developments in the region promise both job growth and environmental benefits. Among them: an $84 million investment by Plug Power to open a green fuel production plant in Kingsland and an agreement by Green Power EMC to bring an additional 252 megawatts of solar energy online to serve 16 subscribing electric membership corporations (EMCs) across Georgia. Plug Power's zero-emission fuel production plant will help the company better serve industrial customers across the Southeastern U.S. and will create 24 jobs. Construction of the first of three South Georgia Green Power sites – which together will produce enough low-cost, renewable power to help serve more than 44,000 EMC households – will begin in Jeff Davis County later this year.
Elsewhere in the region brownfield development is bringing new life and jobs to once-contaminated properties. In June, Atlanta-based developer Jim Jacoby closed on the former Durango Georgia Paper Mill site in St. Mary's and is scheduled to repurpose the approximately 720-acre waterfront property into a mixed-used destination community, says James Coughlin, executive director of the Camden County Joint Development Authority. The private-sector investment is expected to be the largest ever in Camden County.
In Glynn County, the timberland company Weyerhaeuser will build a regional corporate office on a redeveloped brownfield site owned by the county, says Ryan Moore, president and CEO the Golden Isles Development Authority.
The recycling industry is also bringing new jobs to the region. These include an anticipated 150 positions when the New York-based Igneo Technologies opens an $85 million electronics recycling facility in Chatham County. And in Savannah, Celadon Development Corporation will invest more than $155 million in opening its North American headquarters and a state-of-the-art recycling and advanced manufacturing facility. This first phase of the project will create 117 new jobs.
---
Manufacturing and Distribution Growth
Manufacturing, logistics, warehouse and distribution continue to be the main drivers that are sustaining the region's economy. "We are seeing an increase in these sectors throughout the region, not just in Chatham County," says Trip Tollison, president and CEO of the Savannah Economic Development Authority.
Increased demand for products as diverse as sporting goods and pasta sauce are fueling the growth. In Toombs County, a $1.5 million expansion by Wittek Industries, a leading golf course supply manufacturer, will create more than 50 jobs. In Bacon County, La Regina Atlantica, maker of Rao's Homemade pasta sauce, has begun hiring for a new $20 million food processing facility, its first in the U.S. The Alma location will allow the company to source meat and produce from local farmers while receiving its tomatoes from Italy through the Port of Savannah.
With its proximity to the nation's fourth-busiest port for containerized shipping, the region is seeing a growing demand for distribution centers – both traditional and ecommerce, says Ronald Tolley, CEO of the Liberty County Development Authority. Liberty County recently announced completion of a new 1.4 million-square-foot distribution center by home furnishings company Safavieh. Hooker Furnishings will occupy 800,000 square feet, with Safavieh occupying the remainder. It will create 90 jobs.
Just north of the Savannah port, Effingham County experienced significant growth in the distribution sector with two announcements – one by Dorel Industries, the other the Broe Group's Savannah Gateway Industrial Hub – totaling over a million square feet and 100 new jobs. Four pending announcements for the distribution sector will bring an additional 200 jobs to the county, says Jessica Hood, vice president of the Effingham County Industrial Development Authority (ECIDA).
The purchase of property by private, institutional developers for build-to-suit and speculative development is a prevalent trend throughout the region, says Anna Chafin, CEO of the Development Authority of Bryan County.
In Bryan County, St. Louis-based developer CRG built a 700,000-square foot warehouse, the first in the Interstate Centre II industrial park, that's now fully leased. CRG has begun construction on two more buildings – one approximately 463,000 square feet and the other approximately 709,000 square feet. In addition, VanTrust, a real estate developer based in Kansas City, Mo., has an approximately 1.2 million-square-foot facility under construction in Interstate West.
Investments in infrastructure – including a CSX rail turnout in Pierce County that brings rail service to an area that was not previously served by rail – have led to increased demand for real estate away from the port as well.
"The hot market right around the Savannah port and Port of Brunswick has kind of bumped out 60 to 100 miles and now folks are calling us and asking 'do you have any warehouse space?'" says Kevin Ellis, executive director of the Bacon County Development Authority.
Along with the boom in ecommerce, traditional retail has continued to grow in parts of the region. Revitalization of downtown areas in Brunswick, Waycross and Douglas is bringing in new shops and restaurants, and chains are opening locations in some rural areas. In Coffee County the announcement of a new Publix supermarket adds to a list of new and coming stores.
---
Education and Workforce Development
Because sustaining the growth of industry and ensuring the economic future of the region requires well-trained workers, workforce development is a priority for development authorities.
In Effingham County, ECIDA has partnered with Effingham College & Career Academy to execute the first ever Workforce PhD program. The program targets graduating high school seniors who have not committed to college or employment and is designed to help them create a resume, learn interview and workplace skills and provide a look inside potential industry employer facilities.
To meet the large and growing need for workers in manufacturing, the Douglas-Coffee County Economic Development Authority invested heavily last year in a Manufacturing Technology Training Center at Wiregrass Georgia Technical College's local campus.
In Baxley, Coastal Pines Technical College is partnering with Appling County Schools to launch the Appling Regional College and Career Academy, where area high school students can take more focused classes than they would get at their local schools, says Ellis. "The industries that are investing in our community need the best and brightest and we need to get them straight out of school trained in their fields of interest and bring up their skill set." The Academy is a five-county effort that includes Appling, Wayne, Jeff Davis, Bacon and Pierce counties.
In the coastal region, the Incumbent Worker Training program assists employers with funds to help workers upgrade their skills and enable employers to meet the rapidly changing demands of the economy.
---
A Place to Call Home
Population growth in the region provides a growing workforce for new and expanding industries. But while many are moving from other parts of Georgia and the U.S. for better paying jobs and easier commutes, others are coming with existing jobs and the most energy-efficient commute of all – to their own living rooms or home offices.
"For these people that have been told by their companies they can work wherever they want – now remote – why not be remote in Coastal Georgia?" says Coughlin.
Given the area's natural beauty and diverse economy – and commitment to maintaining and growing them both –why not indeed?
---
People to Meet
James Carlson
In just over a decade Carlson has grown what was once a small local florist into turnkey wedding and event business that has helped almost 3,000 couples from South Georgia to as far away as Finland begin their lives together. Today he is also bringing new life to Springfield, investing in and rehabilitating historic buildings.
Allen Brown
For Hinesville's Mayor Brown, the city's list of leaders reads much like a family roster. His father and cousin served as mayor before him as did his great-great grandfather Alfred Hendry, who was elected Hinesville's first mayor in 1894. Brown, a Realtor, will finish an unprecedented fourth term – a total of 16 years – in December 2023.
Click HERE to return to the Economic Yearbook Hub