2021 Economic Yearbook: Northwest
Harbingers of Good Things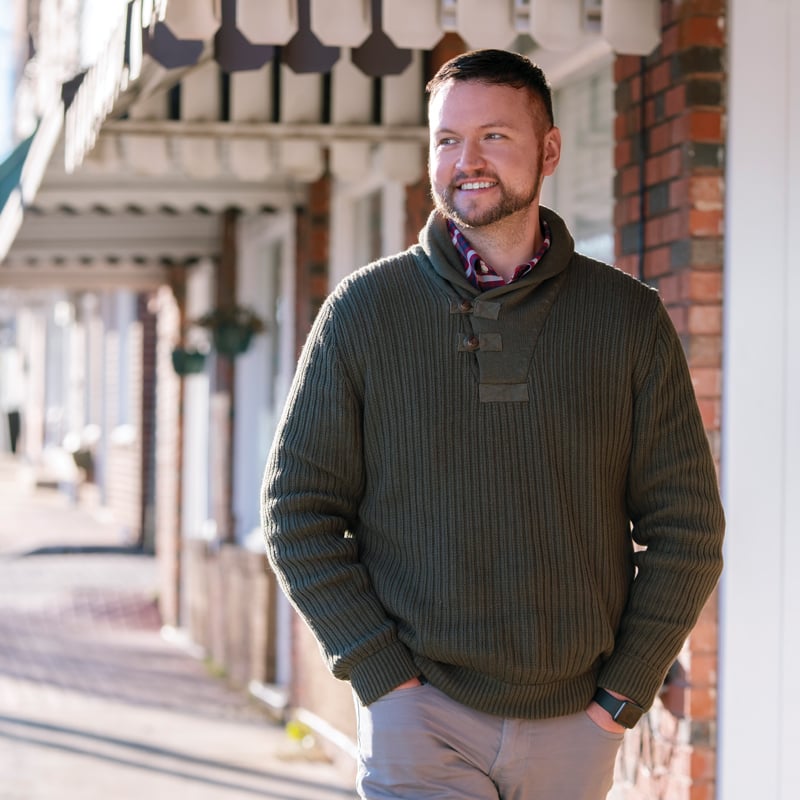 When life hands you lemons … make protective gear. That was the mantra of many business owners throughout Northwest Georgia last spring when COVID-19 threatened their livelihoods as well as the health and lives of those around them.
"We had companies that were suddenly shifting their production to create the display areas with plastic shields like at the cash registers at Lowes, Home Depot and Walmart," says Carl Campbell, executive director of the Dalton-Whitfield County Joint Development Authority.
Other manufacturers throughout the region modified operations to fill the need for personal protective equipment. Fabric Sources International, a nonwoven fabric manufacturer in Whitfield County, for example, joined flooring company Mohawk to make protective gowns for healthcare providers; and Res-Tek Inc., a flooring and coatings manufacturer in Bartow County, retrofitted its operations to make hand sanitizer and surface cleaner Res-Cleanse. In Gordon County, M&S Logistics Inc. opened space in its distribution center to collect and assemble personal protective equipment.
As many businesses focused on products to help others through the pandemic, all were faced with challenges of keeping their own operations and workers working. Small businesses, which were hardest hit, found ways to move operations online. Restaurants, unable to offer indoor dining, shifted to delivery, curbside pickup and outdoor seating. Programs such as Gordon County's "Keep it in the County," with its large digital billboard at the intersection of highways 41 and 53, reminded people to support local businesses.
In Bartow County, a gift-card matching program sponsored by the Cartersville-Bartow Chamber of Commerce sold out of gift cards in just seven minutes and generated some $77,000 of spending among restaurants and small businesses in a single day, says Melinda Lemmon, executive director of the Cartersville-Bartow County Department of Economic Development. A second round of gift-card sales brought the total for 2020 to $103,725.
"Georgia's early reopening has to have helped communities rebound," says Eli Falls, the new president and CEO of the Murray County Industrial Development Authority who recently moved "back home" from St. Louis. Falls is from nearby Fannin County.
---
Industry Growth
As many small businesses struggled, others – mainly those providing flooring and home décor – found the pandemic environment conducive to growth.
"Everyone seems to be redoing their basement or getting new flooring or making more space since they are stuck at home with their families," says Lemmon. Businesses that supply those needs are thriving, she adds, citing rugs, furniture and home accessories manufacturers Surya and Loloi as two Bartow County businesses that grew during the pandemic.
As in past years, some of the area's biggest growth was in the flooring industry, with a number of companies, including local powerhouse Shaw Industries, announcing investments and expansions that promise to bring more jobs and money into the region.
The auto parts and food and beverage industries also announced large investments and expansions during the pandemic.
The region's close proximity to Volkswagen (in Chattanooga), Mazda and Toyota (Huntsville, Ala.), Mercedes-Benz (Tuscaloosa, Ala.) and BMW (Spartanburg, S.C.) plants has made it a choice location for automotive parts manufacturing, which has quickly become one of the area's largest and growing industries, says Lemmon. "Being almost equidistant between these very important customers allows them to take care of them quickly but not play favorites," she says.
Midway through the pandemic year, Whitfield County landed a big deal with German-based GEDIA Automotive Group. The $85 million investment to build a 200,000-square-foot plant, which is under construction, will employ about 200 people to make electric vehicle parts. It's a major win for the state as well as the region, because Georgia has long wanted to focus on electric vehicles and manufacturing.
Other automotive announcements include plans by TEKLAS – another manufacturer and supplier of electric vehicle parts – to invest $6.5 million in its first North American facility and headquarters in Gordon County, creating 120 jobs, and a sixth expansion of F&P Georgia, a supplier of Honda and Nissan parts in Rome, representing a $23 million investment for the company that employs 600.
Some of the biggest news in the food industry came in March 2020 when Ireland-based Kerry Group announced its largest-ever capital investment, a $125 million expansion in Rome that will deliver 100 new full-time positions in food manufacturing. In other news, Anheuser-Busch is investing $150 million in its Cartersville brewery, and Agile Cold Storage announced plans to build a 150,000-square-foot facility in Cartersville that will support the agriculture industry and deliver 70 jobs.
Overall, manufacturing has performed well in the area, with counties that are home to diverse manufacturing faring best.
"We are very fortunate in that we lost very few jobs," says William Back, executive director of the Dade County Industrial Development Authority, who credits that diversity for his county's relative immunity from the worst effects of the pandemic.
"Employment in our industrial park, with about 1,100 employees, is going as strong as it was before the pandemic," he says.
---
Wide-open Spaces
While manufacturing has grown, tourism and leisure activities understandably have not fared as well during the pandemic – with some notable exceptions.
"It is counterintuitive, but we have had a surge of visitors and new residents," says Kent W. Sanford, executive director of the Greater Gilmer Joint Development Authority, attributing the county's popularity in part to "wide open spaces, which are naturally conducive to social distancing.
"Gilmer County's strong tourism base has protected us from the harshest impact of the pandemic," says Sanford. "Visitors were able to still safely visit and stay in one of our 1,000+ cabin rentals." In the fall, construction began on the luxury Talona Ridge RV Resort in East Ellijay.
Proximity to Chattanooga along with Georgia's lower tax rate and early reopening brought more than expected shoppers to Catoosa County during the pandemic, says Amy Jackson, president and CEO of the Catoosa County Chamber of Commerce. "This kept our county's sales tax collections higher than anticipated."
In Rome, the Tennis Center at Berry College has continued to have robust activity, drawing visitors from across the U.S., says Jeanne Krueger, president and CEO of the Rome Floyd Chamber. A new Fairfield Inn and Suites by Marriott is under construction overlooking the tennis center to house visiting players and spectators. It is expected to open in the fall.
The Gordon County Chamber of Commerce has used the pandemic as an opportunity to rebrand and recreate its tourism efforts, says chamber president and CEO Kathy Johnson.
"Much of our Explore Gordon [campaign] has focused on things to do outside – take advantage of our parks and recreation, take advantage of New Echota," the state historic site that was the capital of the Cherokee Nation in the Southeast until the Cherokee were forced out in the 1830s.
Tourism remains a "pain point," in Polk County, says Terry Schwindler, president and CEO of the Development Authority of Polk County. She says that visits to the Rockmart History Museum, where her office is located, "pretty much screeched to a halt."
But even as it and other museums had low attendance or closed, the Savoy Automobile Museum was growing closer to completion. The museum, which will explore the history and diversity of automobiles through changing exhibits and engaging experiences, is scheduled to open this fall in Cartersville.
The museum and manufacturing are bright spots in Northwest Georgia during a pandemic year. They are also harbingers of good things to come as the region emerges from the economic and healthcare challenges and looks to the future.
---
People to Meet
Jamie Morris
Even if you've never heard of Morris, chances are you've seen his work on everything from branded apparel to decals promoting social distancing. Morris, with his wife, Darcy, began Cedarstream Co., a t-shirt printing business, 35 years ago in Cedartown. Today, the company supplies custom printing to clients in 50 states, Canada and the Caribbean.
Zabdiel (Zab) Mendez
When Mendez joined Access to Capital for Entrepreneurs in Dalton, which provides affordable loans to underserved small business owners, as a commercial lender and business development officer in January 2020, he was almost immediately charged with helping clients navigate resources for surviving the pandemic. At the same time, he helped start a program to provide business assistance to the region's Spanish-speaking community.
Click HERE to return to the Georgia Trend 2021 Economic Yearbook Menu