2021 Economic Yearbook: Northeast
Pivoting Toward Success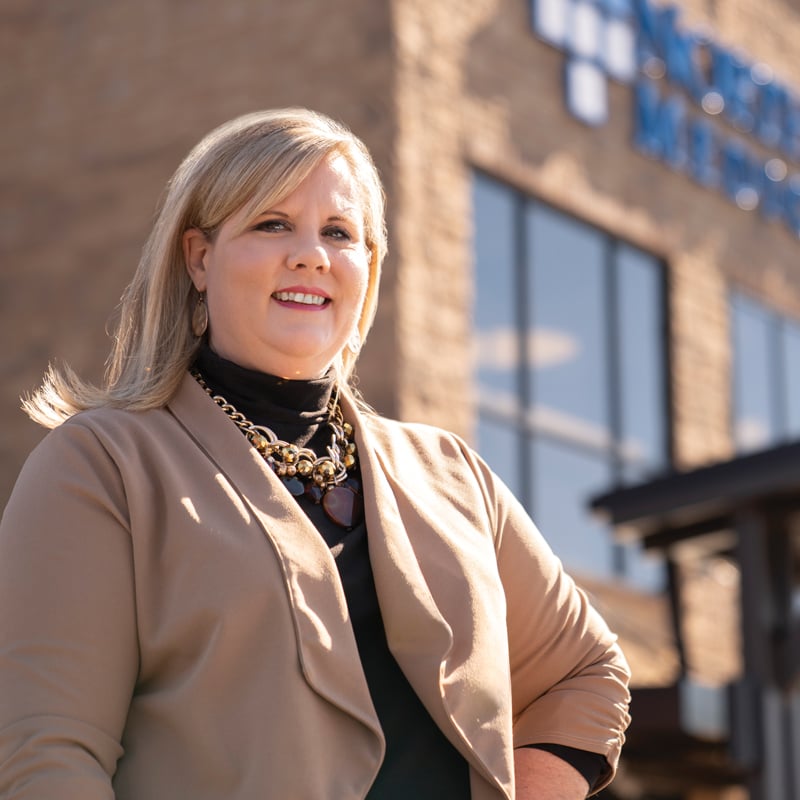 In a year full of twists, the state's Northeast counties held steady with the automotive, distribution and manufacturing sectors keeping employment up.
More than 2,575 jobs were created through $2.03 billion in investments in the region, according to the Georgia Department of Economic Development (GDEcD) – despite the challenges of the pandemic.
One of the biggest obstacles to manufacturing and distribution occurred when the supply chains were disrupted. "It was a shock to the system. So many U.S. companies rely upon raw materials from Asia," says Scott McMurray, deputy commissioner of global commerce for the GDEcD.
Convention business also ground to a halt.
In Clarke County's Athens, "We lost $1.3 million on March 13, 2020," recalls Paul Cramer, director of the Classic Center, an exhibit and conference facility that usually hosts about 700 events a year. "One after another our conference people were calling [to cancel]. It was a really tough day."
The next morning, things started to look a little better: Local developer Grant Whitworth called with an unusual proposal to fill the 350,000-square-foot center. "He told me there's a company called ByoPlanet that makes electrostatic sprayers to disinfect hospitals, schools and airplanes and they were backed up on orders," Cramer says. "He asked me if we were willing to show them our exhibit hall and see if it would work."
Cramer was about to lay off 110 employees. But those worries abated after he signed a rental agreement with ByoPlanet International President and CEO Rick O'Shea. "He wound up hiring about 30 of our employees right away," says Cramer. "As an employer, nothing makes you feel better." ByoPlanet moved into the exhibit hall the next week.
Within three weeks the company was fully up to production. As the business continued to grow ByoPlanet finalized plans for a new plant in the Athens area in December. The $7 million investment will bring 250 jobs to the county.
---
Mountains and Lakes
Like other places in the mountain region, Dawson County saw an uptick in tourism last year. Outdoor shopping, wildlife and parks lured residents from Atlanta seeking socially distanced time out of the home.
Pumpkin farms and fall attractions were especially popular, says Betsy McGriff, director of economic development for the Dawson County Chamber of Commerce. "Anything that was outside, people were able to take advantage of that."
The tourism increase led to a good recovery for the area's retail sector. As soon as the North Georgia Premium Outlets reopened in May, traffic was strong. "Because of the way the center is built outdoors people felt safer," says McGriff. "You can make a trip out of it, shop in the morning and hike in the afternoon."
Medical investment was strong as well in Dawson County last year, with a new 20,000-square-foot office building leased upon opening. A new Manor Lake Dawsonville assisted living, memory care and independent living development on GA 400 is taking applications and another one has been permitted, along with a range of new medical offices.
Downtown Blue Ridge in Fannin County has been "booming with development despite COVID," says Christie Gribble, executive director of the Fannin County Development Authority. Construction projects include a restaurant, retail and a Hampton Inn opening this spring.
The area saw hundreds of visitors enjoying the mountains and outdoors for weekends or deciding to stay and work from a rental or second home. "Our lodging tax revenues and SPLOST [Special Purpose Local Option Sales Tax] had a record year," says Gribble, with a 44% increase in lodging tax revenues from 2019.
Area businesspeople pitched in during the pandemic, with employees at A&S Clothing sewing facemasks and medical gowns. The small business "was able to complete over 10,000 of these products while continuing to work on regular orders of tactical gear," says Gribble.
Dale Eavenson and his team at specialty vehicle manufacturer Wildside Custom Trailers and Conversions in Blue Ridge also helped, building mobile medical units for use during the pandemic.
In Greene County, the pandemic trend of working from home had an effect on the local economy, as many people near retirement age bought real estate near Lake Oconee.
"We did have some people who said 'if I'm going to work from home I'm going to do it from the lake,'" says Sam Young, Greene County's economic development director. It resulted in one of the best years ever, as far as building permits go, he says. The county issued $153 million worth of permits in 2020, up from $132 million in the previous three years.
Businesses are drawn to the lush landscape as well. Aluminum recycler Novelis invested $36 million to expand its Greensboro plant. Georgia Xtracts, a hemp processor, moved production to Union Point last year, and plans to hire up to 250 by the end of this year.
---
Manufacturing Gains
Gainesville in Hall County saw not only the $85 million Kubota groundbreaking but also welcomed Korean heating/AC duct firm Dongwon Tech. The company announced a 20,000-square-foot facility in November, bringing a $700,000 investment and 40 jobs.
The county reported 460 new jobs and $200 million in capital investment last year. In addition, the Greater Hall County Chamber Economic Development Council announced more than 2.5 million square feet of new industrial speculative building this year in Gainesville, Oakwood, Flowery Branch and Buford, adding to a strong economic outlook.
Of the 325 manufacturers in the county, "many adapted to making other things during the early days when PPE was in short supply," says Tim Evans, vice president of economic development for the chamber. Face shields and fabric for N95 masks were some of the products companies made to help local healthcare providers. For example, Atex, a nonwoven fabric producer based in Gainesville for close to 20 years, shifted production to mask manufacturing, Evans says.
Development in downtown Gainesville continued last year. The mixed-use Gainesville Renaissance on the square and Gainesville Solis apartments are under construction. The National, a mixed-use redevelopment of the long-vacant downtown First National Bank property, is on tap for next year.
Jackson County saw manufacturing gains. Toyota Industries Compressor Parts in Pendergrass plans to invest $5.5 million in a project that will bring an additional 27 jobs.
The area welcomed Enchem Limited, a manufacturer of electrolytes used in the electric vehicle batteries made locally by South Korea-based SK Innovation. Enchem, also a Korean company, brought $61.35 million for two plants and 300 jobs to the community, part of a trend tied to the SK growth.
"The biggest impact by far is the activity it is generating in terms of private investors and real estate investors," says John Scott, director of economic development for Jackson County, about the huge SK Innovation plant. SK Innovation is caught up in a patent dispute, however, that could threaten the project.
The county saw a boost tied to e-commerce distribution centers. "Amazon and Walmart, they couldn't grow quickly enough," says Scott. Both opened new facilities in the county last year.
Expansion continued in Lumpkin County, with key projects at automotive dealer Chestatee Ford and awning/pergola manufacturer StruXure Outdoor. The community also welcomed DRB North America (distribution and testing of rubber tracks and pads), FB Glazing Systems (commercial glass and glazing), Sun Architectural Products (heavy glass railings) and LGMG North America (aerial lifts), according to Rebecca Mincey, director of the Lumpkin County Development Authority, resulting in 58 new jobs and $10.9 million in economic investment.
---
Time Well Spent
Tourism in Clayton, Tiger, Dillard, Mountain City and Sky Valley remained steady after the initial lockdown. And although the pandemic slowed some economic development activities, it gave Rabun County's new Forward Rabun organization some time to get established. The public-private partnership aims to bring together tourism and economic development marketing with oversight by the county, city governments and private entities.
"We used the time to develop a new site inventory for potential industries and investors," says Rick Story, Forward Rabun's director of economic development. The database allows site selectors to easily access information about the 96-acre Rabun Business Park along with corresponding links to infrastructure and community details.
Tim Martin, the former executive director of the Stephens County Development Authority, notes that county's resilience in weathering two major events last year: a category F1 tornado in February and the lockdown in March.
While 23 businesses closed in downtown Toccoa, costing 75 jobs, "many have come back," says Martin. For instance, ASI Global Partitions in nearby Eastanollee boosted production to make partitions for temporary hospitals during the pandemic.
The development authority purchased 130 acres to expand the Haystone Brady Business Park as well, says Martin. And like other small towns with plenty of land and nature, residential real estate thrived last year with the proximity to Lake Hartwell.
---
Relief Arrives
The Georgia Mountains Regional Commission (GMRC) serves Banks, Dawson, Forsyth, Franklin, Habersham, Hall, Hart, Lumpkin, Rabun, Stephens, Towns, Union and White counties. The development agency received a $400,000 federal CARES Act Recovery Assistance Grant last August to benefit pandemic relief efforts.
The organization also procured $2.1 million for a new Revolving Loan Fund. "Getting the aid is kind of like the 'pause' button has been hit," says Daniel Martin, GMRC's director. "There are going to be long-lasting effects [from the pandemic], but we will have a resiliency plan in place for communities and businesses."
---
People to Meet
Doug Cole
For coffee roaster Cole, community goes hand-in-cup with business. After he and his partners opened Because Coffee in Dawsonville in 2019, a customer told them about Dawson County Schools' community-based vocation instruction program, which teaches special-needs students job skills. Cole provided wholesale beans and fundraising help, and has since created an affiliate program to partner with other area nonprofits.
Gilda Lyon
Former state STEM coordinator Lyon's dream of a farm turned into a lively AirBnB accommodation, herb shop and art studio – all on 33 bucolic acres between Blairsville and Blue Ridge. With sleeping quarters that include a guesthouse, treehouse and a converted school bus, visitors are able to bring dogs, cook outdoors and take a "barn quilt" woodworking class.
Click HERE to return to the Georgia Trend 2021 Economic Yearbook Menu