2021 Economic Yearbook: Southwest
Remarkable Resilience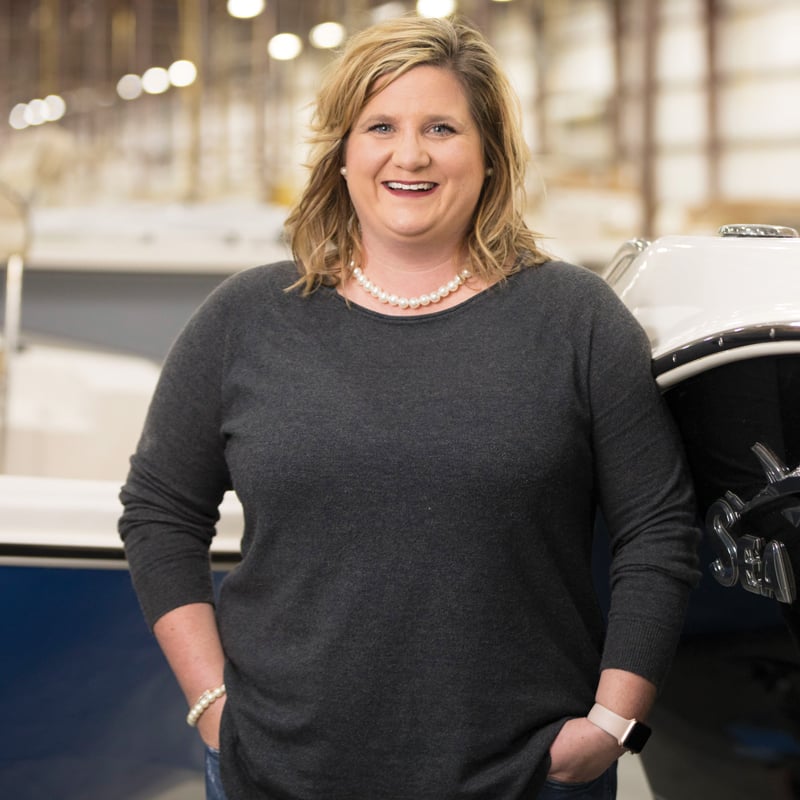 Southwest Georgia is on the rise. Throughout this largely rural region, local economies are emerging from a pandemic pause and gearing up for expansion.
Manufacturing and other sectors have been largely unscathed. Many continued to produce products and some found the virus that devastated other economic sectors actually created new demands.
"I've been in economic development 22 years, but the last three years have been the busiest of my career," says Shelley Zorn, executive director of the Thomasville Payroll Development Authority.
The region has shown a remarkable resilience at keeping its small employers, especially manufacturers, going. Even during the worst of the pandemic few employees were furloughed and most are expected to return as production ramps up again.
By last fall, employment in many of the counties was back up to within one percentage point of where it had been prior to the pandemic, according to Beka Shiver, economic development and transportation planner at the Southwest Georgia Regional Commission.
Contributing to the resurgence was the accelerated demand for some products. With more people staying at home, sales of recreational vehicles, golf carts and anything outdoor-recreation related rose.
Grady County's Nivel Parts and Manufacturing Co. is North America's largest independent provider of golf cart aftermarket parts and accessories. The company consolidated manufacturing in Cairo in 2019 and announced 50 new jobs. Soaring demand pushed them to add an additional shift and ramp up employment to more than 150 positions, according to Julian Brown, executive director of the Joint Development Authority in Cairo-Grady County.
"Nationwide, recreation and recreation purchases went up in 2020," says Brown.
In Dougherty County, home to the region's biggest city, Albany, marine and power sports company Outdoor Network (ODN) is investing $21.8 million in two projects. The company's new advanced manufacturing facility and expansion of its distribution center headquarters will deliver 92 jobs.
"It will be a combination of several of their subsidiaries coming into one location," says Jana Dyke, president and CEO of the Albany-Dougherty Economic Development Commission.
The deal means a blighted and long-vacant site will be revitalized, she adds.
Cordele's Big Tex Trailer World, maker of cargo trailers, experienced increasing sales despite being shut down for a few weeks during the pandemic.
"When they came back, they added a weekend shift, and then later an evening shift," says Grant Buckley, executive director of the Cordele-Crisp County Industrial Development Council. "The last time we heard there are 300 employees out there."
---
Things People Need
Increasing demand for building products has driven sales at Norbord Georgia Inc., one of the world's largest wood panel and oriented strand board engineered wood producers. After shutting down one of two lines in 2019, the company expanded production at its Cordele mill to respond to stronger-than-expected demand.
At the beginning of 2020, Thomas County officials helped cut the ribbon on a massive new Walmart facility that will produce case-ready meat products for the company's stores throughout the region. Operated in conjunction with FPL Foods, the $190 million facility opened with 200 jobs but has since increased employment to more than 600, according to Zorn.
Other food processors including Flowers Bakery and Sweet Grass Dairy have also expanded, reflecting a growing demand as more people cook at home rather than going out.
Check-Mate Industries, which specializes in metal stamping and tool-and-dye manufacturing, has also expanded faster than expected. Reaching 230 jobs was expected to take four years, but the plant is already at 105 in early 2021.
Although Cook County is known as the "steel building capital of the South," it has developed a diverse mix of employers to carry it out of the pandemic and into the future.
"The beauty of Cook County is that we have an expansive base of different industries," says Lisa Collins, executive director of the Cook County Economic Development Commission. "We won't be in a tight [spot] if one closes."
While the county didn't attract new companies this year, existing ones have been on a growth tear. BASF SE, a German agricultural chemical maker, announced plans to invest $70 million and hire 30 new employees at its Sparks plant to make chemicals to coat seeds.
Taking care of existing industries also resulted in tempered glass manufacturer Cardinal Glass investing $5 million in adding a new production line and 20 more workers.
In Colquitt County a large number of companies that were designated essential industries and able to stay open meant continued employment during the pandemic, according to Barbara Grogan, president of the Moultrie-Colquitt County Development Authority.
Companies such as beef processor National Beef, poultry processor Sanderson Farms and modular home builder Destiny Industries "make things people need," says Grogan. "So their demand for product has just steadily climbed the entire time."
The sun shines bright in Southwest Georgia, so it's no surprise there is a growing solar power industry. Mitchell County has attracted four solar facilities since 2013. Commercial operations began early last year at Invenergy's 160-megawatt Southern Oak Solar Energy Center, the company's largest solar project to date. Origis Energy USA Inc. announced completion of the 57.5-MW Tanglewood Solar Project in June.
The latest is the 195.5-MW RWE Renewables Hickory Park solar facility at a cost of $250 million, in Mitchell County. The facility will be coupled with an energy storage system to increase output predictability. Energy produced on the 1,800-acre site will be sold to Georgia Power, which has been a driver of solar production in this region as it moves to increase its renewable generation by 72% by 2024. The site is projected to be operational in June.
---
Recruiting Workers
Necessity has prompted companies to adopt new ways of recruiting workers that will have lasting use going forward.
The Valdosta-Lowndes County Development Authority created a web-based "job seekers page" for the area's existing industries. Here companies were able to post job openings, which were in turn boosted by the authority's social media tools.
Arglass Yamamura, which produces bottles for the spirit and beverage industry, got its new operations up and running in December. With COVID making it hard to do face-to-face contact with new hires, the company partnered with Wiregrass Georgia Technical College to develop online training programs.
"Today, [Arglass has] 120 employees [hired]. The majority of them have been trained on a virtual landscape, not in person or hands-on like you would typically get," says Andrea Schruijer, executive director of the Valdosta-Lowndes County Development Authority. "Where normally you'd have to do job fairs, in-person interviews, instead a lot of this took place virtually and [they are] trying to figure out new ways to do that."
Along with Arglass, two other companies have co-located on site. SRI Ohio, a glass decorating company, hired 15 employees and produced a $2.5 million capital investment. Valdosta Packaging made a $4 million capital investment and added 25 jobs.
Economic growth means jobs and more people migrating into a community. Apartment construction in Decatur County has been on the upswing lately, according to Rick McCaskill, executive director of the Development Authority of Bainbridge and Decatur County.
"We've got a huge demand and we're working to meet that demand," he says.
For example, more than 130 jobs will be coming as part of A-1 Roof Trusses' construction of a 150,000-square-foot manufacturing plant in Bainbridge. The $17 million facility will help expand operations in the Southeast, according to the company.
To continue attracting businesses, Turner County is in midst of assembling a parcel of land near the interstate for an industrial park.
"There are not a lot of [industrial sites] in proximity to I-75," says Sam McCard, Turner County Development Authority interim executive director.
Other counties with easy access to the state's highway and interstate network are finding success. Tift County, bisected by I-75, landed several new company relocations and expansions, which will be ramping up during the year.
In May, the new Coca-Cola United plant, a $68 million project that will employ more than 200 workers, will open.
American Textile Co. is undertaking its fourth expansion during its ten years in Tifton. The $5 million project will add 50 new jobs.
Superior Sauce Co., maker of Terry Ho's Yum Yum Sauce, is moving into a county-owned spec building, investing $12 million and adding 60 jobs.
The Satsuma Co., a citrus packing and shipping operation for crops grown in South Georgia and North Florida, opened a 121,000-square-foot processing facility and distribution center in Tifton. It invested $7 million in a new operation that will employ 12 permanent and up to 70 seasonal workers.
"It's a lot of activity, a lot of good projects," says Brian Marlowe, former president and CEO of the Tifton-Tift County Chamber of Commerce who is now executive director of the Governor's Rural Strike Team.
Seminole County is another part of the region that decided the pandemic slowdown was a good time to prepare for the future. The county purchased 140 acres for an industrial park, according to Sarah Avery, president of the Donalsonville-Seminole County Chamber of Commerce.
The strength of business and industry in Southwest Georgia demonstrates that it's hard to keep a good region down, even through a pandemic.
---
People to Meet
King Randall
Founder of Albany nonprofit The X for Boys, Randall is helping boys stay out of trouble and build better lives. The organization teaches life skills and instills discipline and self-respect. It works with troubled youth and so far no young man going through the program has gotten into trouble again.
Darcy Gunter
As the number of children in need has grown with the pandemic, Gunter is doing her part to reach them. She is co-founder and director of adult and children's ministries at Living Bridges Ministry. This Valdosta-based nonprofit provides food, clothing and special programs for children in need.
Click HERE to return to the Georgia Trend 2021 Economic Yearbook Menu