2020 Economic Yearbook
Georgia excels at international trade, setting records in 2019. This year, however, new challenges have taken hold. As the No. 1 state to do business, Georgia is well positioned to meet those challenges head on.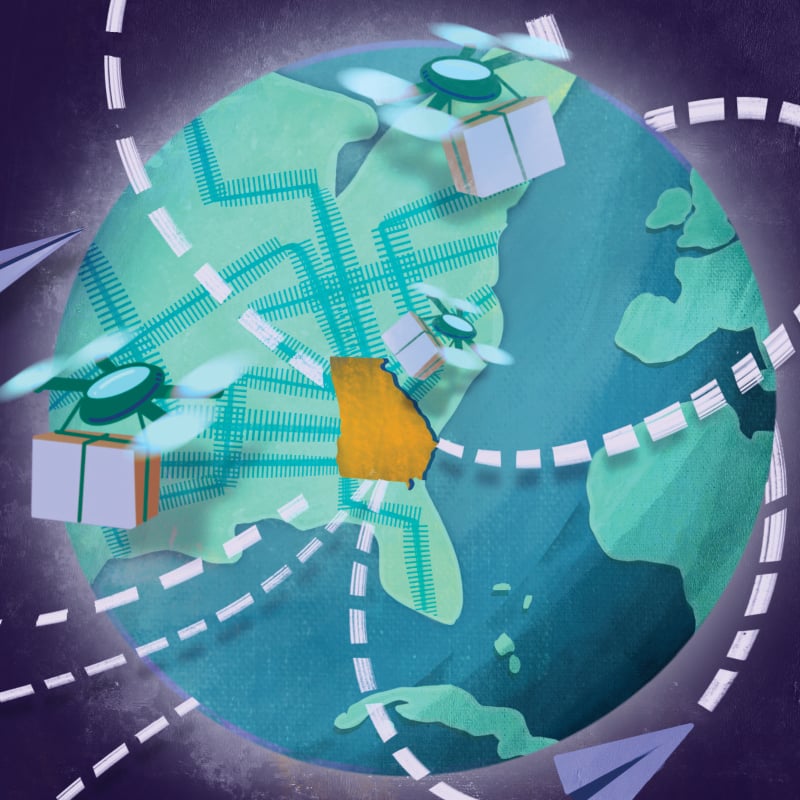 Georgia Goes GLOBAL.
As the home of a powerful transportation and logistics network that includes the busiest airport in the world, booming deepwater ports and an interstate system to connect them to each other and the rest of the country, Georgia is well-positioned to foster global business. In fact, it's an area where the state excels. In 2019, the state set a record for international trade, with a total of $143.3 billion.
As 2020 opened, however, there have been challenges, most notably COVID-19, which is impacting the economy in ways that couldn't have been imagined even a month before.
"The COVID-19 pandemic is a black swan event that I expect will push Georgia's economy into recession," says Jeffrey Humphreys, director of the Selig Center for Economic Growth at University of Georgia's Terry College of Business. "It will help tremendously that Georgia's economy was very strong when the coronavirus hit."
The 2020 Economic Yearbook was written before COVID-19 reached Georgia. It looks at global businesses around the state – from companies that buy products from overseas to agricultural and manufacturing operations that ship everything from peanuts to floor covering around the world.
While in the short term the virus is disrupting business and life in Georgia and around the world, we are fortunate in many ways.
"For years, Georgia has been landing more than its share of major competitive economic development projects," Humphreys says. "Those projects are building out. Plus, a dozen new economic development projects were announced in the first 10 weeks of 2020.
"We will get through this," he adds. "The fundamental economic strengths that made Georgia the top state in which to do business will endure."
---
---