2020 Economic Yearbook: Southwest Georgia
Business Boom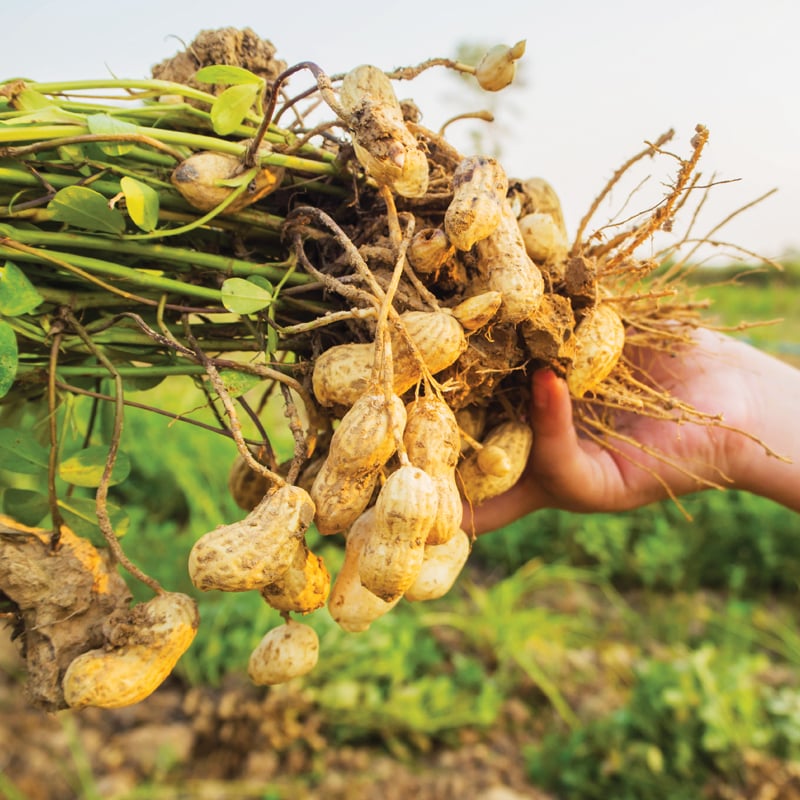 From pecans to boilers to handguns, Southwest Georgia remains a viable participant in global trade, sending food items and manufactured products to markets across the world. On the flip side, international companies, including those from Brazil, Italy and Japan, among others, continue to choose Southwest Georgia for their East Coast operations, finding the workforce, logistics and location a plus for burgeoning industries.
Decatur County continues to enjoy the windfall of Taurus USA's $22.5-million project that opened in December, establishing the company's North American headquarters, constructing a 205,000-square-foot firearms manufacturing facility and creating 300 jobs. Now, Taurus suppliers have begun locating in Bainbridge, including one that produces the boxes for Taurus products. Several others are on the verge of announcing as well, says Rick McCaskill, executive director of the Development Authority of Bainbridge and Decatur County.
Taurus USA is a division of the Brazilian-based Taurus, which owns eight firearms and ammunition manufacturing companies, says McCaskill. "All of those are now in play to look at Bainbridge, so that's been good for us."
A farmer-owned peanut shelling facility, American Peanut Growers Group, last year opened a 155,860-square-foot blanching facility in Donalsonville. The $15-million private investment added 15 jobs with a median hourly rate of $15, says Sarah Avery, president of the Donalsonville-Seminole County Chamber of Commerce.
The $123-million Arglass Yamamura project announced last August in Lowndes County is bringing Japanese investment and 150 jobs to Southwest Georgia as the company prepares to open its first U.S. facility by the end of the year. The company manufactures glass bottles for Japanese alcohol and spirits and hopes to see the first bottle roll off the line later this year or early next year.
Lowndes County also welcomed Italian-owned Irritec, which recently located its eastern division in Valdosta, following a $2-million investment in an existing irrigation manufacturing facility, says Andrea Schruijer, executive director of the Valdosta-Lowndes County Development Authority.
Having recently completed its third expansion, Hurst Boiler & Welding Co. of Coolidge routinely exports its products to Israel and Mexico, says Shelley Zorn, executive director of the Thomasville Payroll Development Authority.
"Everyone is still doing well from an unemployment standpoint," says Grant Buckley, executive director of the Cordele-Crisp County Industrial Development Council, noting unemployment dipped below 4% for a few months in 2019. "It's a tight labor market like everywhere in the whole country."
And it's getting tighter. Indian River Transport, which hauls orange juice, milk and other beverages, last year announced plans to construct a terminal in Crisp County, adding 125 jobs, including 100 new drivers, he says. "They hope to break ground on the terminal soon."
---
Newcomers and Existing Industries
The food sector is strong in Southwest Georgia, where products range from a family-owned truffle oil business to the snacks made at Mars Chocolate North America. Many Southwest Georgia products are exported to markets around the world, including chickens. To meet a growing demand for quality broiler breeding stock, Huntsville, Ala.-based Aviagen created 100 new jobs when the company opened its new $28-million parent stock hatchery in Quitman last August, now its largest in the U.S. Company leaders anticipate the majority of international shipments from the Quitman hatchery will be destined for customers in Latin America.
A division of one of the world's most globally recognized brands, Coca-Cola Bottling Co. United – the second-largest privately held Coca-Cola bottler in North America – announced plans last fall to build a new sales and distribution center in Tifton, creating 200 jobs and investing $60 million, says Brian Marlowe, president and CEO of the Tifton-Tift County Chamber of Commerce and of the Tifton-Tift County Development Authority.
In the past couple of years, Sunnyland Farms in Dougherty County has exported pecans to Israel and this year added Germany, says Alex Willson, co-owner, COO and the third generation in the family business. A lot of what they grow ends up in China but is sold through brokers, he says, adding that Taiwan is now on their radar.
Also in the food sector, Walmart opened a meat processing facility in January in a Thomas County building with 200,000 square feet of freezer space vacated by AmeriCold Logistics. Walmart's investment of $140 million included a $90-million bond approved by the payroll authority. Walmart promised 400 jobs over the next three to four years.
In Thomasville, cheese producer Sweet Grass Dairy is expanding and hopes to complete construction of a new 12,000-square-foot facility this spring, says Zorn. The expansion is expected to boost cheese production, generating some additional job opportunities.
Baker County welcomed newcomer Pinebloom Farms Blueberry Processing Plant last year, which made a $2-million private investment, creating three full-time and 15 seasonal jobs in its first year. "What's exciting is that blueberry farmers from a six-county region used their facility for processing," says Beka Shiver, economic development and transportation planner for the Southwest Georgia Regional Commission.
In other manufacturing news, Lowndes County in December announced the expansion of locally owned Ace Electric, which made a $5.5-million capital investment, adding a 70,000-square-foot fabrication facility and 15 jobs, says Schruijer.
In February, Sumter County's Southern Wholesale Glass announced a multi-million expansion, adding 20,000 square feet of manufacturing space and an additional 60 jobs once it's complete.
With a market close at hand, Harrell Ag Products opened shop in Bainbridge in 2018 to manufacture peanut trailers. Impressed with the labor force in Decatur County, Harrell has since moved all of its farm implement manufacturing there, says McCaskill.
The company's workforce was at 30 in the first quarter of 2020 and is projected to reach 70 this year. Currently, the challenge is finding enough welders to fill the positions. The same is true for Steward Machine, says McCaskill.
"We're trying to train [welders], and we've got them working in the technical schools. It's a good problem to have; labor is tight," he says. "Business is just booming right now. Everybody in the county has expanded at least once in the last 18 months, and some of them two and three times. It's as good as it gets right now, as far as that goes," he adds.
Also ag related was Colquitt County's first quarter 2019 announcement that Forquímica, a developer of sustainable agricultural products, will create 80 jobs and invest $1 million in Moultrie.
Jacksonville-based Nivel Parts & Manufacturing now makes golf cart accessories in Grady County, promising to bring dozens of new jobs following its purchase of Madjax, says Julian Brown, executive director of the Joint Development Authority in Cairo-Grady County. The purchase saved the jobs of 15 workers and will soon employ as many as 100. "So not only did those 15 people not lose their jobs, but it also increased employment," says Brown, adding that the former Madjax owner, Brent Moore, is now serving as CEO for Nivel.
In addition to purchasing the Grady County business, Nivel selected Cairo for consolidating all of its manufacturing operations. On a county level, the employment opportunities provided by Nivel have compelled some of the bigger companies to increase their starting pay to remain competitive for qualified workers, adds Brown.
---
The Sky's the Limit
Capturing energy from the sky is one of the latest ventures in Dougherty County, where NextEra Energy constructed a $300-million solar farm on 1,200 acres that went live in November, supporting more than 400,000 solar panels and generating power for distribution to Georgia Power customers. It's expected to also generate $10 million in tax revenue over the first 20 years, says Justin Strickland, former president of the Albany-Dougherty Economic Development Commission. The company recently completed a similar project in Brooks County.
In Albany, UPS does a significant amount of package transfer through the Southwest Georgia Regional Airport, says Sharon Subadan, the city manager. UPS added a flight during the holidays to accommodate the volume of cargo. While the addition was seasonal, Subadan suspects UPS will soon make that additional flight a permanent part of its schedule.
"In addition to the average person who gets packages, I'm sure a lot of that is material that's being manufactured here in Albany and being exported," she says. "With all of our manufacturing, there is a significant amount that is being shipped overseas."
Along with transporting more cargo, the Albany airport will soon transport more passengers as Delta announced late last year it will increase flight service in Albany. The airport continues to undergo improvements to the tune of $13.3 million, and passengers should see the first jet bridge installed before summer "making it a much more effective travel experience for passengers," says Subadan. Next door, the general aviation private terminal will break ground in 2021 on a new terminal, new hangars and runway work, she says.
Flights into Terrell County are also notably improved after a half-million dollar investment resulted in a new terminal at Dawson Municipal Airport last year.
Southwest Georgia's recent growth – in international and domestic businesses – is shining the spotlight on a region that has much potential due to its strategic location, logistics orientation and dedication to workforce development.