2023 Economic Yearbook: Transforming the Terrain
The big economic development news across Georgia's 8 regions and 159 counties.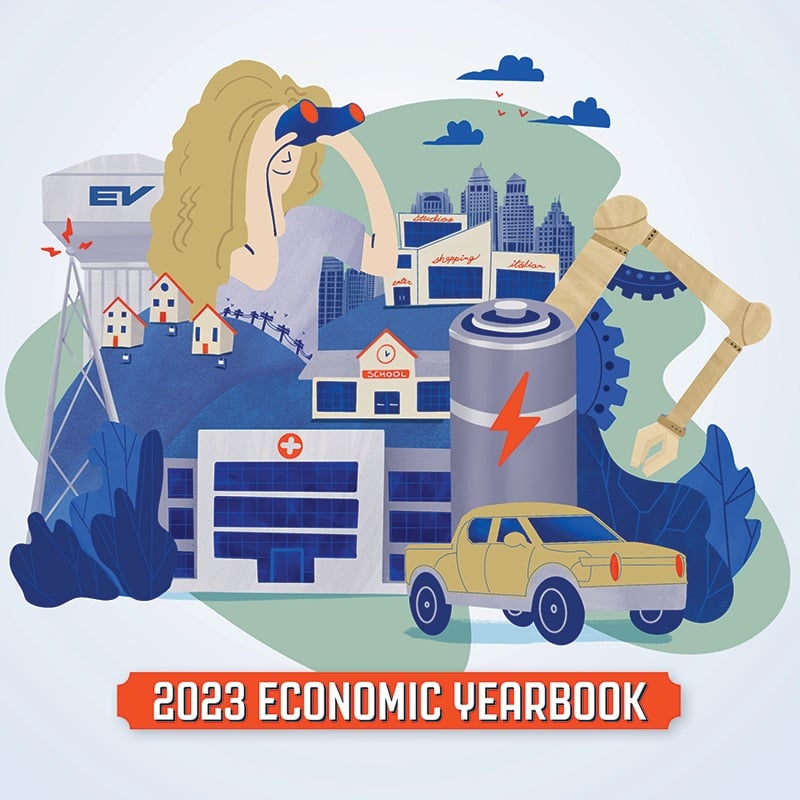 If Fiscal Year 2023, which began last July, were a feature-length movie, it would certainly be a blockbuster: "The best year ever," according to the Georgia Department of Economic Development. The impact of this banner year is transforming the state's terrain through a more diversified economy, exponential job creation, improved infrastructure and enhanced quality of life.
Consider the economic development totals through December 2022 across all major industries – automotive, aerospace, manufacturing, logistics, life sciences, renewable energy, cybersecurity, film and TV production and agribusiness.
International companies accounted for 23% of the projects and Georgia shattered all previous global trade records with $196 billion in total trade – a 40% increase over five years.
While Metro Atlanta continues to be a primary economic engine, transformative projects are taking place throughout the state. In fact, in FY2023 most growth has occurred outside the metro region, including:
• 79% of FY2023 announced projects
• 85% of total investment
• 62% of job growth.
Georgia Trend's 2023 Economic Yearbook reflects the foresight, strategic thinking and hard work behind the numbers. The stories in these pages, while not an exhaustive list of accomplishments, highlight why Georgia has been named the No. 1 state for doing business for nine consecutive years – and how the state continues to transform the terrain throughout 159 counties in eight regions.
Metro Atlanta
Northwest
Northeast
West Central
Central
East Central
Southwest
Southeast