Metro Atlanta: Still on the Rise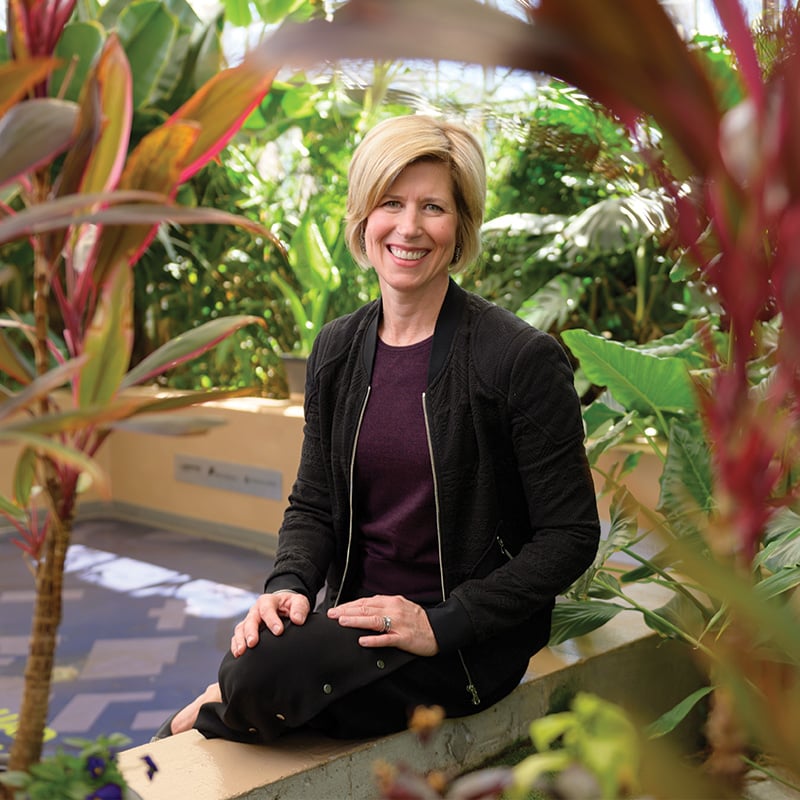 Atlanta knows a thing or two about transforming its terrain. The city, as boastful as usual, proclaims it right there in its official seal – featuring a phoenix, symbol of renewal and growth, emerging from flames, capped by the word "Resurgens," or "rising again." It's a long road from a Latin word that once symbolized the literal rebirth of the city out of the ashes of the Civil War to a slogan for football fans who implore the hapless Falcons to rise up. But it's a quintessentially Atlanta journey.
And if the ways in which Atlanta has transformed itself in the years since hosting the 1996 Olympic Games – into a hub for global health, fintech and logistics, with world-class universities, world-famous artists and world-changing nonprofits – now seem routine, get ready. Atlanta will be hosting the world again in 2026, the 30-year anniversary of those Olympics. This time, the FIFA World Cup will come to Mercedes-Benz Stadium, and the metro area is once again in growth and transformation mode.
In Atlanta, that's manifesting as truly maturing into the tech center the city has long aspired to be. It's also apparent in the soon-to-be massive makeover of downtown, which will reshape a 50-acre hole-in-the-ground known as the Gulch into the $5 billion, 8 million-square-foot mixed-use Centennial Yards. From Henry to Cherokee counties, Carroll to Newton, Metro Atlanta continues to reinvent itself.
---
Growing Clean and Green
Like the state itself, Metro Atlanta sustains a diverse economy, with clusters and ecosystems around technology, healthcare and health tech, logistics and advanced manufacturing, and now electric vehicles and clean tech (broadly speaking, technology that emphasizes environmentally friendly and sustainable energy products and services).
"Metro Atlanta and the state of Georgia are poised to be leaders in the clean tech and electric vehicle space," says Metro Atlanta Chamber President and CEO Katie Kirkpatrick, noting that such an ecosystem goes beyond making EVs. "This is about infrastructure, research, innovation, human capital that is needed to drive that. We saw such success in this
space in 2022."
Among those successes: FREYR Battery is building a $2.57 billion gigafactory in Coweta County, creating 723 jobs. It's one of the five-largest projects in the state's history, according to Sarah Jacobs, president of the Coweta County Development Authority.
The jobs will pay salaries at 127% of the county's average wage, Jacobs adds. "I think for [FREYR], the biggest thing was our talent pool and our talent pipeline," she says. "We were able to tell [them] that we could meet their talent needs both short-term and longterm." And while a project this size will certainly transform Coweta County, Jacobs says that it will be developed in two phases and give the community time to grow with it. "We're hoping that we can attract upstream or downstream suppliers or customers," she says.
The FREYR announcement joined a slew of others related to green energy, batteries and EVs, including a joint venture between Hyundai and SK On (a subsidiary of SK Innovation) to build a $4 billion to $5 billion battery assembly plant in Bartow County. Closer in, SK Battery (whose parent company is SK On) is opening a regional IT hub in Roswell, creating 200 jobs.
Kirkpatrick jokes that Georgia Department of Economic Development Commissioner Pat Wilson has wooed SK to the point it's fallen in love with Georgia, but she goes on to list clean-tech projects by other companies, such as Ascend Elements' new battery recycling plant in Covington. "These are real investments and real jobs being created," she says. "We have a new cluster in which we are going to lead the country."
Covington and Newton County can claim more than a few spots in the high tech and clean-tech clusters. In addition to being part of the joint development authority (of Jasper, Morgan, Newton and Walton counties) that landed the massive Rivian EV project in 2021, and then welcoming Ascend Elements at the beginning of 2022, long-time employer SKC (another part of SK Group) announced a new venture. The company's existing facility has made polyester films for packaging since the late '90s; now a new venture will make a part for semiconductor chips, using research done at Georgia Tech's Packaging Research Center.
"Covington has always been known as an industrial hub," says Serra Hall, executive director of the Newton County Industrial Development Authority. "For us to come full circle and see one of our longstanding, legacy industry companies grow significantly in bringing this new high technology to not only Covington but to Georgia is really incredible."
A new project is set for (vertical) takeoff at the Covington Municipal Airport, where Archer Aviation, maker of electric vertical takeoff and landing (eVTOL) aircraft, will invest $118 million and create 1,000 jobs over 10 years in a new manufacturing facility that will transform the airport. "The airport has been waiting for many years for a company like this to come in, and really holding back [for] the right company," says Hall.
Clean tech intersects with another legacy industry – agriculture – in two new projects. In Covington, 80 Acre Farms is investing $120 million in a vertical farming facility that will produce leafy greens and fruits indoors, year-round. And in Henry County, Bowery Farming, the largest vertical farming company in the country, is opening a facility that will be powered entirely by renewable energy.
It's a return to form for the Locust Grove indoor farm, which is in an industrial building that sits on land once used for conventional farming. As Henry County Development Authority Executive Director Josh Fenn says with a laugh, "We took a property that was zoned for agriculture and then rezoned for industrial, and then put a farm back in it."
Another literal case of transforming the landscape can be found in Cherokee County, where Becker Robotic Equipment will build "a whole new development" at the Bluffs at Technology Park in Canton to house its North American headquarters, says Misti Martin, president and CEO of the Cherokee Office of Economic Development. Becker, headquartered in Germany, will spend $30 million on three new buildings within the mixed-use park, and they will be designed with clean-energy features. What's more, the company is "seeking to recruit other European companies over here, making it like an international park," says Martin. "It will help us recruit, too, so we're very excited about having them get started." The development authority is also adding a series of interconnected walking trails to its Cherokee 75 Corporate Park. "We're trying to provide great connectivity with residential, future commercial and existing light industrial [development]," Martin says. "We want to show that all these uses can work together."
---
Expanding Entertainment
More growth is also boosting Cinelease Studios' Covington location, Three Ring Studio, to include eight new stages in 2023. When complete, the 90-acre facility will be one of the largest in the country and in Georgia. Trilith in Fayetteville and Tyler Perry Studios in Atlanta remain the film production behemoths, and Trilith – both the studio campus and the adjacent mixed-use development Town at Trilith – continues to expand, with a new boutique hotel under construction.
In FY 2022, film and TV productions brought in a record $4.4 billion to Georgia. Studios now dot the Metro Atlanta map, where they continue to literally transform the landscape. In DeKalb, two huge projects are coming – one, a $380 million expansion of Shadowbox Studios (formerly Blackhall), is the largest economic development project in South DeKalb's history, according to Dorian DeBarr, president of Decide DeKalb Development Authority. With 2,400 jobs expected, the expanded studio could become the largest in the state.
In North DeKalb, Assembly Studios will anchor a planned 135-acre mixed-use entertainment hub by the same name in Doraville. Gray Television purchased the development in 2022 and is building out a complex that will include soundstages, offices and warehouses (a second phase with retail and residential is planned but now paused). Along with Gray's own film and TV projects, NBC- Universal signed on to use the production campus.
---
Making Places
Multiuse, or mixed use, developments can certainly transform communities – look at Atlantic Station in Midtown or Avalon in Alpharetta. With substantial acreage hard to find in close-in locations, outdated or abandoned malls are ripe for redevelopment. Among the old spaces that will become new places to live, work, shop and play are Gwinnett Place Mall and North DeKalb Mall, and an old office park in Johns Creek.
Plans for Gwinnett Place aren't final, but an outline adopted by the county commission lists housing, neighborhood services, small businesses, jobs and a cultural activity center as integral to redevelopment. "Our goal with developments coming out of the ground today is that they will have staying power two and three decades from now, or even longer," says Nick Masino, president and CEO of the Gwinnett Chamber of Commerce and Partnership Gwinnett. "It is important for Gwinnett and the region to intentionally build business that can support long-term economic growth."
A bit further out in Gwinnett, near Highway 316 and Sugarloaf Parkway, real estate developer Foxfield has proposed an unusual house space on a 290-acre site that was mix of residential, commercial and large ware-formerly home to Cisco Systems. Such a development is ideal, says Masino, because Gwinnett hasn't seen any sign of a slowdown in projects and many existing companies continue to expand. "Every business that our community has met with over the last year-and-a-half is say-ing the same thing. They aren't slowing down; they are growing," he says.
"Gwinnett recognizes that to successfully recruit jobs and industry, you must have unique and attractive places for those employees to live. Once a sense of place is established, talent and workforce will naturally follow, which is what every industry is seeking when it considers expansion or relocation," Masino says. As examples he notes Peachtree Corners' 500-acre Technology Park (home to smart-city innovation center Curiosity Lab), Rowen (a mixed-use "knowledge community" halfway between Atlanta and Athens that aims to bring together university researchers, entrepreneurs and other innovators) and another research-based development, the Water Tower, in Buford.
In DeKalb County, the long-ailing North DeKalb Mall sits on prime real estate just inside the Perimeter, at Lawrenceville Highway and North Druid Hills Road. A complete redevelopment plan will demolish the mall and replace it with a mixed-use district with retail, office space, a hotel and 1,700 multifamily housing units plus 100 townhomes. Small parks, community space and a trail system running through the district to join the existing trail at Mason Mill Park are also part of the plans. To help fund improvements in the area around the new development, the county commissioners approved a tax allocation district (TAD). (TADs use increases in property taxes that come from new investment/development in the district to pay for other improvements within the TAD, often by issuing bonds.)
The TAD will be "a fantastic tool we can use to not only support this project, but to make sure it's connected to the community in a meaningful way, with parks and trails and green space," says DeBarr, of Decide DeKalb Development Authority. "We want to make sure the community benefits from this redevelopment more than just on the retail side, but also on the human side of having public space." He adds that the development authority is looking for more underutilized shopping centers that "could be redeveloped into meaningful assets for communities."
In Cobb County, The Battery Atlanta, a mixed-use development anchored by Truist Park where the Atlanta Braves play, provides the kind of sense of place that is not only drawing revelers and residents, but also companies and headquarters. The Battery has "ignited Cobb and the region," says Sharon Mason, president and CEO of the Cobb County Chamber of Commerce. "As a result of the Atlanta Braves development, we've seen more Fortune 500 companies coming to Cobb. Truist Securities is a great example." The company announced in 2022 that it is moving its headquarters from Buckhead to The Battery.
The Battery has also sparked hotel development, says Mason, and it's created "a vibrant environment for workforce" that lures businesses. "We're seeing more companies of all sizes that want to be part of that," Mason says.
Carrollton's Southwire, one of the largest cable and wire manufacturers in the U.S., is expanding into Cobb County 2023 and opening a satellite office at The Battery to take advantage of the talent there. Meanwhile, in its home in Carroll County, the company is in the midst of its own transformation, building a new copper rod plant as part of a series of investments throughout the country designed to position Southwire for a future that will depend heavily on electricity – and the wires and cables to transmit it. CEO Rich Stinson has called the company's investments "unprecedented."
A focus on entertainment, similar to The Battery, is the centerpiece of the proposed Medley mixed-use development in Johns Creek. In addition to office, retail, restaurants and residential, plans call for space for community events and other entertainment offerings. Johns Creek is also welcoming a $62.5 million investment by medical-device maker Boston Scientific, which will build a new manufacturing and supply-chain facility in the city, creating about 340 jobs.
Metro Atlanta is often described as a series of cities and neighborhoods strung together, and the city's true center has often been lacking the energy found in more distant neighborhoods. But when entertainment brings the world to Atlanta again, downtown is going to be ready, says the Metro Atlanta Chamber's Kirkpatrick. The redevelopment of the Gulch into Centennial Yards will change Atlanta in a way that hasn't happened since – well, since the phoenix rose from Sherman's flames after the Civil War.
Kirkpatrick credits investment and attention to downtown over a number of years that led to the transformation, including investment by the state in the Georgia World Congress Center; by Georgia State University in multiple facilities for students, teachers and researchers; and the consortium of Historically Black Colleges and Universities that make up the Atlanta University Center. Centennial Yards is "the mover and shaker," Kirkpatrick says. "By the time we hit the World Cup in 2026, downtown is going to have a vibrancy that will set us on the world stage. …not just Metro Atlanta but the state of Georgia will be on display. It's an incredibly efficient opportunity for us to showcase what the region and the state have to offer to the entire world. Think of the stories that can be told."
Click HERE to return to the 2023 Economic Yearbook hub