The sky's the limit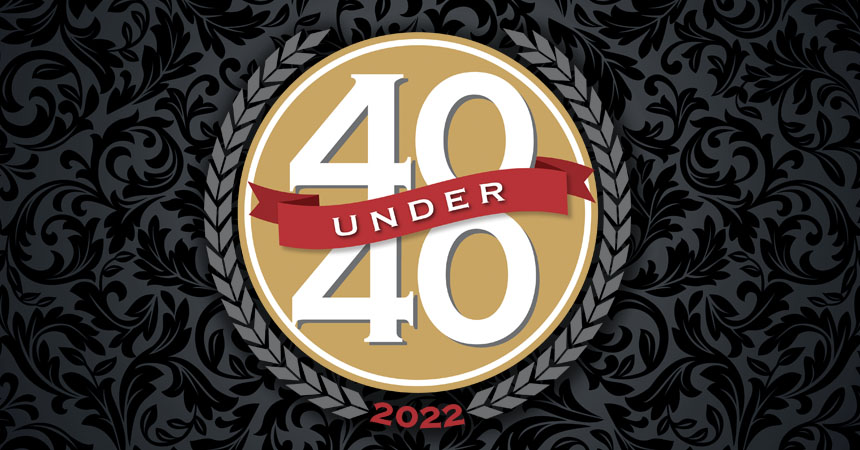 For 26 years Georgia Trend has been publishing a carefully curated list of the 40 Under 40, our annual selection of the state's rising stars. As you'll see, members of this year's group have already gone far and we expect them to continue their ascent. Over the years, we've chosen more than 1,000 people for the prestigious list, many of whom have become household names. For example, current Georgia Democratic gubernatorial candidate and author Stacey Abrams (2004), billionaire founder and owner of Spanx shapewear and clothing Sara Blakely (2002) and writer, director, actor and producer Tyler Perry (2008), also a billionaire.
Other well-known members of the 40 Under 40 club include chef, cookbook author and restaurateur Hugh Acheson (2002), who owns several Georgia restaurants and is a frequent judge on Top Chef; Chris Clark (2006), president and CEO of the Georgia Chamber of Commerce; Stephanie Stuckey (2002), CEO of the Stuckey's roadside retail chain and a former state House representative; and Sally Yates (1997), former U.S. Deputy Attorney General.
Our own food and travel writer Sucheta Rawal was a 40 Under 40 honoree in 2016. She has since been named one of the Top 30 Most Influential Travel Bloggers in the World by the TBCasia travel bloggers conference and has been featured in Fodor's, Travel+Leisure, Time, CNN, USA Today and Inc., among others. We're honored to have her contributions to our Peach Plate blog and magazine feature story.
This is merely a sampling of the success that our 40 Under 40 honorees have had over the years and indicates that the sky really is the only limit when it comes to their future. Take a look at this year's honorees — we wish them all the best!