Take a German food tour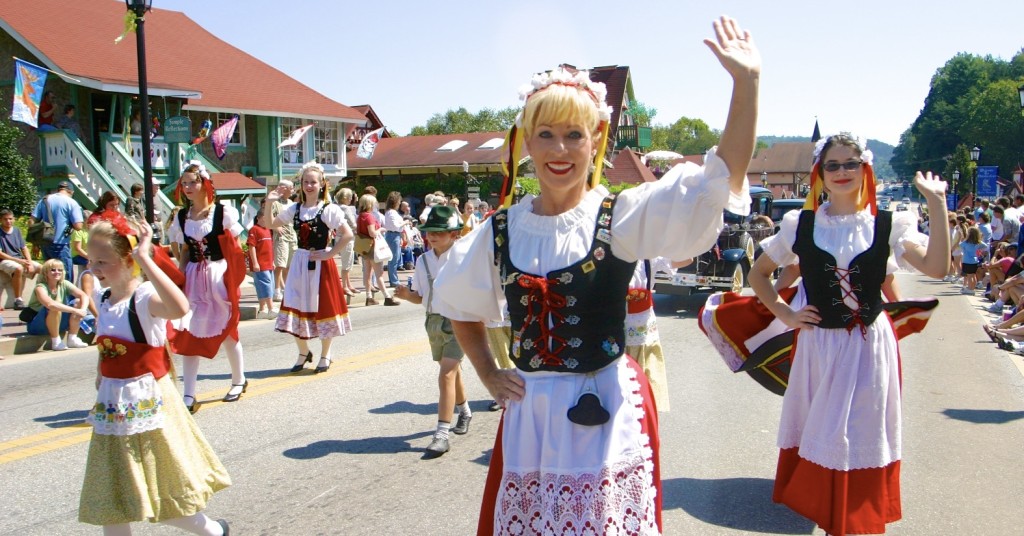 Helen is located only an hour and a half northeast of Atlanta, but this alpine town transports you across the Atlantic without a passport or an airline ticket. It boasts one of the longest-running Oktoberfests lasting seven weeks, from September 8 to October 30, with plenty of German polkas, waltzes, parades, live music, food and drinks.
If you are not familiar with Helen's dining scene, get acquainted by taking a food tour with Helen & Back. After vacationing in Helen for over 20 years, founder Heather Pisano, a native of Smyrna, was so enchanted that she decided to relocate there permanently. She taught herself everything about Helen's history and its quirky ties to German culture before opening her food tour company.
The four-hour-long tour, offered year-round, starts at Bodensee Restaurant where the group (up to 10 people) gather and get to know each other over flights of beer and family-style shared plates. Run by Romanian-German owners, Master Chef Aurel Prodan and his wife, Doina, Bondensee offers a casual old-world pub-like atmosphere with generous portions of bratwurst, spaetzle, sauerkraut, smoked pork chops, red cabbage and German potato salad.
During summer, you can watch people tube down the Chattahoochee River from the deck of Café International, while gnawing thick juicy slices of corned beef – it's home of the best Reuben sandwich (which was invented in the U.S., not in Germany).
At Hofbrauhaus, taste peach beer along with Kartoffelpuffer (pancakes made from shredded potatoes) topped with applesauce and sour cream. The bar and restaurant has an outdoor patio overlooking the water where you can drink, eat and watch live music performances.
King Ludwig Biergarten at White Horse Square is a popular gathering spot on Helen's main road Georgia 75 for beer pints and soft salt pretzels with creamy beer cheese dip (a Kentucky creation). With a backdrop of colorful Bavarian architecture, the plaza feels straight out of a holiday movie. Czech-owned Muller's Café is a cozy place to end the tour with apple strudel and Vienna coffee.
Note that restaurant locations on the tour are subject to change.
Besides providing plentiful tastings, Pisano shares extensive details about the history of the area. Helen was named after a lumber official's daughter. In 1969, the fading town resurrected itself by creating a replica of a Bavarian town based entirely on sketches of Army veteran and artist John Kollock. Everyone pitched in the beautification program by hanging cascading flowers outside their new stores and beer gardens, importing antiques from Europe, learning the polka and dressing in traditional dirndl. Now, Helen is renowned for its leaf peeping, holiday decorations and Oktoberfest.
The food and frolic in Helen are definitely worth a visit – just remember to set your expectations to flavors of the Appalachians, not the Alps.
Top photo provided by Alpine Helen/White County Convention and Visitors Bureau. Potato pancakes photo by Sucheta Rawal
Do you follow us? Find us on Linkedin, Facebook, Twitter and Instagram.