All about pumpkins
Celebrate autumn with this popular fruit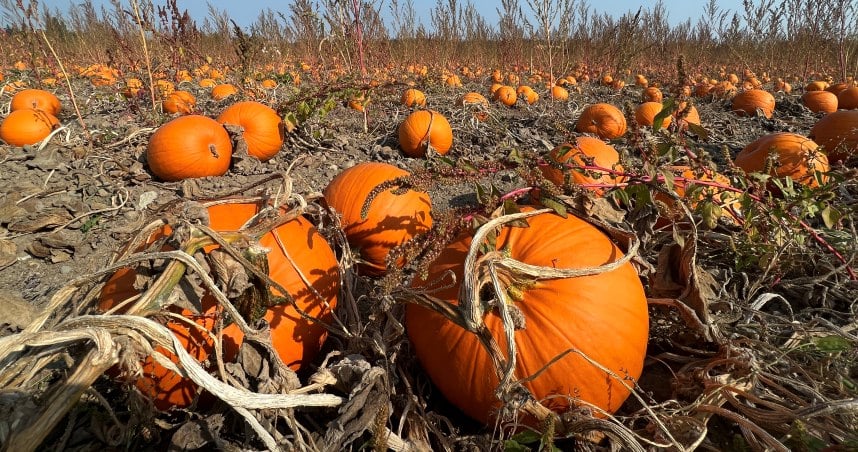 Changing foliage, dropping temperatures, the aroma of cinnamon, and all of a sudden, pumpkins are everywhere — at grocery stores, on porches and on restaurant menus. According to the U.S. Department of Agriculture, 80% of the U.S. pumpkin crop is available in October. Whether you like to carve them into jack-o'-lanterns or bake them in a pie, here are a few helpful insights into America's favorite fall fruit.
Wait, pumpkin is a fruit?
Well, technically – if you ask a botanist. But the rest of us generally lump them in with the veggies. Pumpkins belong to the squash family, and not all pumpkins are round and orange. There are lots of varieties, in red, yellow and green colors, as well as long and oblong shapes. Though all pumpkins are edible, the bigger carving varieties have lower sugar content, thin walls and are stringy, whereas the smaller ones are sweeter and have less moisture.
So which variety is best?
It depends! From lattes to ice creams, curries to pastas, pumpkin is a versatile ingredient that can be incorporated into sweet and savory dishes. Steven Satterfield, award-winning chef, author and founder of the restaurant Miller Union in Atlanta, likes to experiment with a variety of pumpkins and squash. He uses blue Hubbard squash (a winter squash that tastes like pumpkin) for his pasta fillings and Seminole pumpkins for roasting. The cylindrical shaped, yellow-and-green striped delicata is also ideal for roasting once cut into bite-sized pieces. Satterfield advises scooping the seeds out and coating cubes or slices of the pulp in seaweed crunch and roasting them for a delightful side. Sugar pumpkins (also called pie or sweet pumpkins), which are small and round, can be grated and added raw to recipes for pancakes. Vegetable Revelations-Inspiration for Produce-Forward Cooking, Satterfield's new cookbook coming in April 2023, will include his recipes.
In the meantime, you can enjoy his confit duck leg with roasted fall squash, plum, mushroom, pumpkin puree sauce and pumpkin-walnut granola at Miller Union. He also makes spaghetti squash with clams, chorizo and spicy paprika sauce, and pumpkin custard souffle with ginger.
Satterfield says that if you don't want to spend all day cutting, seeding and cooking down a fresh pumpkin, it is perfectly acceptable to use canned puree. For home chefs, fresh pumpkins may cause unpredictable results in baking because of variable starch and water content.
What are some common pumpkin pitfalls?
According to Satterfield, the biggest mistake people make is when cutting a pumpkin. He advises laying it on its flattest side, using a large sharp knife, and slowly cutting into quarters and then peeling off each section.
Also, instead of throwing away the 500 edible and iron-rich seeds found inside each pumpkin, you can roast them to use as salad toppings, soup thickeners, in granola mixes and to make dukka (African spice blend). Pumpkin flowers can also be used like squash blossoms in salads, stuffed with cheese and deep fried, or baked into a frittata or quiche.
So step out and pick up different kinds of pumpkins (and squash!) this fall. Buy them from farmers markets, visit a pumpkin patch in Georgia and support local farmers.
Photo by Sucheta Rawal
Do you follow us? Find us on Linkedin, Facebook, Twitter and Instagram.