Helping to close Georgia's cybersecurity workforce gap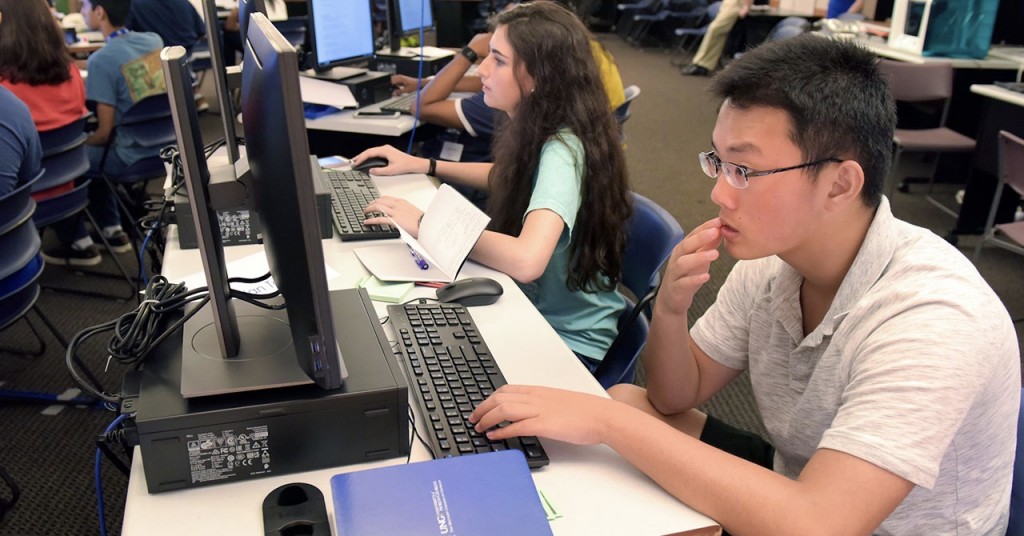 Cybersecurity attacks are real and occurring everyday – at major corporations, health systems, small businesses and even on our personal computing devices. At the same time, the world is facing a massive shortage of cybersecurity specialists. The global shortage of workers is estimated to be 3.1 million. The U.S. alone has more than 460,000 open cyber jobs and 17,000 of those are in Georgia.
To help fill this workforce gap and entice high school students to discover their talent in cybersecurity, the University of North Georgia (UNG) is spearheading CyberStart America in Georgia. It's a statewide initiative targeting more than 800 high schools across the state. The program features a free online game that aims to help students explore cybersecurity and compete for college scholarships in cyber studies.
Available through April 27, 2022, the cybersecurity learning experience is enticing participants with $500 cash prizes awarded to the top 20 high school students, based on the points they earn in the game. Students who don't make the top 20 are eligible for additional $500 prizes if they are among the six highest-scoring performers in 10 Georgia school districts that have the most students registered. Those school districts will also receive incentives in the $5,000 to $10,000 range to help boost cyber education efforts.
Students who score at least 15,000 points in the game can participate in the National Cyber Scholarship Foundation competition for high schoolers to earn college scholarships.
In May, the Augusta-based Georgia Cyber Center and UNG will host a certification event to verify that each winning student has gained the cyber skills reflected in their game score. The certification will confirm students' ability to compete in similar challenges and in future workforce roles.
Georgia high schools have the flexibility to implement the initiative in a variety of ways, including after-school or lunchtime clubs, a pathway program, in-class or homework assignment, extra credit or in-class activity. Teachers will receive support via webinars and other resources to help them introduce the program.
The Georgia program is part of CyberStart America, which was founded by the SANS Institute – a for-profit company specializing in cybersecurity training – to help identify high school students who have the potential to meet the nation's critical need for cybersecurity professionals.
Photo provided by University of North Georgia
Do you follow us? Find us on Linkedin, Facebook, Twitter and Instagram.