Educating Georgia's cybersecurity workforce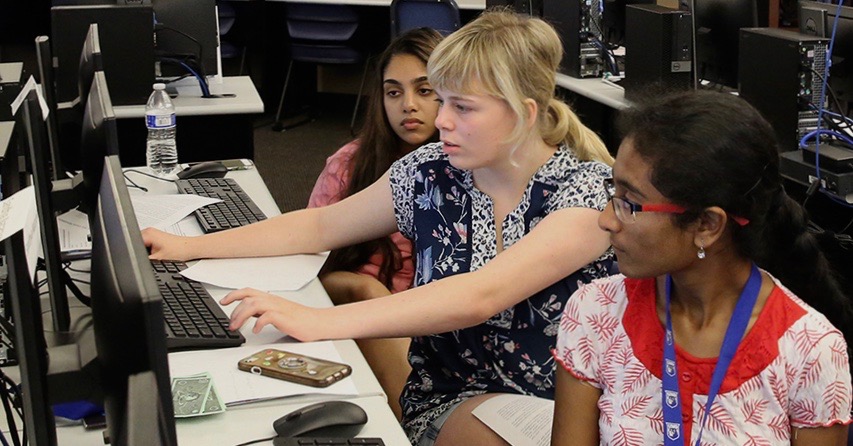 The job market for cybersecurity workers is robust to say the least. Nationwide there are currently more than 520,000 cyber positions available and more than 17,000 of those are in Georgia, according to the CyberSeek website, which provides job market data.
University of North Georgia (UNG), with campuses in Blue Ridge, Cumming, Dahlonega, Gainesville and Oconee, is working to train cyber workers in a variety of ways. With a $169,000-grant from the National Security Agency (NSA) GenCyber Program, UNG will host a GenCyber Warrior Academy this summer for 40 high school students.
The students' nine-day, residential cyber academy, June 10-19, will include 80 hours of instructional activities and 40 hours of hand-on labs designed to prepare them for cybersecurity careers in the military, government and private companies. Along with labs, students will participate in activities that involve coding, robotics, drone programming, 3D printing and capture-the-flag team competitions. Other daily activities include athletics and sports events. Applications for the academy will be accepted through March 15.
In addition, the NSA grant will support 24 middle and high school teachers attending UNG's Advancing GenCyber Education for North Georgia Teachers (AGENT) Initiative in person or virtually. During 30 hours of instruction June 7-11, teachers will build their cybersecurity knowledge and skills with the help of leading experts, develop cyber lesson plans for their classrooms and gain valuable teaching practice in the discipline. The priority deadline for teacher applications is April 1.
UNG's cyber education efforts are reinforced by the university team's recent decisive win in the NSA Codebreaker Challenge, which combines classroom learning with real-world scenarios to help increase students' cyber skills. This is the second consecutive year UNG has won the national Codebreaker Challenge.
Photo of cyber students provided by University of North Georgia.
Do you follow us? Find us on Linkedin, Facebook, Twitter and Instagram.