Help! Wanted
Georgia's worker shortage is a multifaceted problem requiring creative solutions.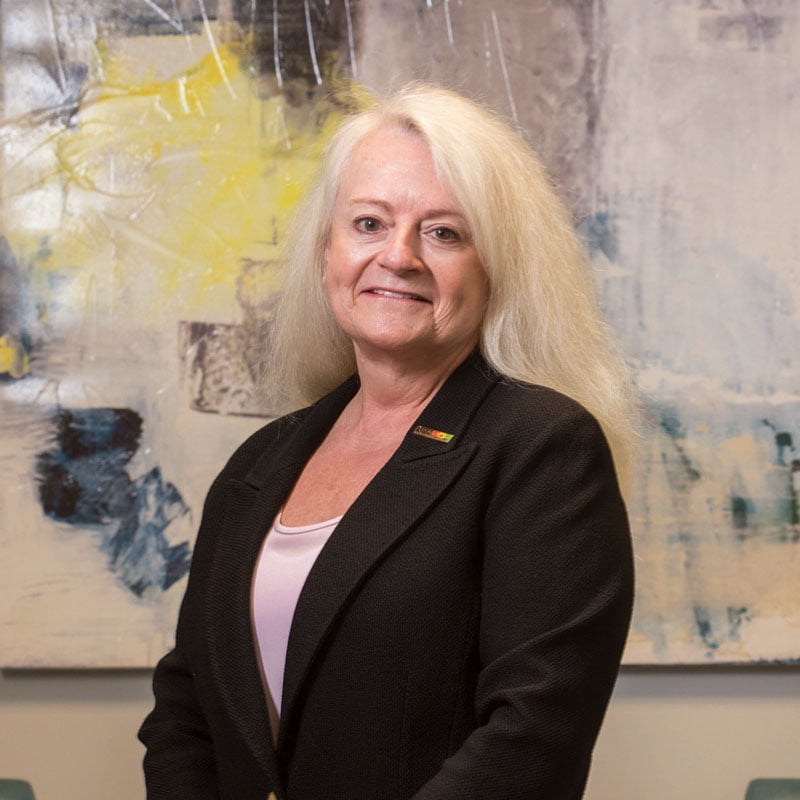 Maybe, after months of takeout and delivery, you finally got a table on the patio of your favorite local restaurant. Instead of a menu, you see a QR code – and instead of a waiter, you see instructions on how to order on your phone. Yes, even though you're sitting at the restaurant. You dutifully place your order, the waiter (one of … well, one) brings it to your table and when it's time for the "check" you pay online.
Or maybe you're at your business waiting anxiously for that delivery needed to meet your customers' demands. And waiting, and waiting. A truck finally shows up, off schedule, and you hope what you were expecting is inside.
Or maybe you're trying to build a new house. In that case, best wishes.
While COVID-19 is the proximate cause of a workforce shortage felt here in Georgia and around the country that's playing out in scenarios as varied and widespread as these, it's unlikely that we can vaccinate our way out of it (unlike the actual pandemic). That's because it was a long time in the making – COVID shutdowns and continuing precautions just rushed it and made it more acute – and it's going to take time to resolve it. In the meantime, and maybe well beyond that, get used to a new way of doing business.
"It is layered and complicated, and anyone who wants to tell you 'It's this one thing' has no real sense of what's going on," says Georgia Labor Commissioner Mark Butler. "Because it's four or five different things."
---
In Search of …
It seems counterintuitive that so many people were unemployed during the COVID crisis and yet there are suddenly so many job openings going unfilled. But a variety of factors are at work, if you'll pardon the expression.
Some people can't come back to work. Their jobs may be gone permanently and they will have to change industries, and they may need "upskilling." Or women, who were disproportionately affected in the economic downturn, may still lack child care (either because of hybrid learning setups for school-age kids or because child care workers are also scarce). And some people, especially those in high-contact industries like hospitality, may be staying out because they remain concerned about getting COVID.
People aren't coming back to the same jobs. In industries that bore the brunt of the shutdowns – again, hospitality, but also child care and retail – many workers decided to switch industries and find more stable work in another area, especially if they were laid off during the pandemic and got another job out of necessity. "When we laid off almost 300,000 workers [in Georgia in March 2020], a percentage of them said, 'I'm done with the restaurant business. I need something that's going to be more stable for my life,'" says Karen Bremer, president and CEO of the Georgia Restaurant Association. And, according to Georgia Chamber of Commerce President and CEO Chris Clark, some people sought additional training while they were laid off and now are seeking (and finding) higher-level jobs, leaving a glut of openings at entry levels.
Employees – baby boomers – who were nearing retirement age decided to leave the workforce early or not come back after a layoff. Butler admits it's hard to quantify, but he believes it's having a big impact – he calls it "one of the big holes in our workforce right now." It's not a total surprise – it's a generational trend, but one that's been COVID-accelerated. "We've been talking about this for years because we saw it coming … but this is going to hit us a little sooner than we expected," says Clark.
There's also the impending "Great Resignation," as Anthony Klotz, an associate professor of management at Texas A&M University, has dubbed it – the prediction that some workers have changed their priorities during the pandemic and are more willing to quit their jobs in general. Clark cites a statistic that some 50% of millennials expect to change jobs in the next six to eight months, although he thinks a fair amount of it is just catch-up from regular turnover that was postponed during COVID.
Butler, Bremer, Clark and others believe the additional federal unemployment benefits available during the pandemic also caused some people to stay out of the labor market, although economists are divided on what effect the extra money had. Still, almost everyone interviewed for this article said there had been an increase in job applications since Georgia ended the federal benefits in June. "We're beginning to see folks coming back to work," says Georgia Manufacturing Alliance CEO Jason Moss. "They're not coming back at quite the rate we were expecting, but they are coming back. So we're trying to be patient."
And finally, Georgia's labor market was tight before the pandemic, with many of the same industries – construction, manufacturing, hospitality, healthcare – already getting squeezed for talent. "Before any of this crisis started, we were desperately trying to find people," says Jim Sprouse, executive director of the Georgia Hotel and Lodging Association. "We were already involved in internship programs, career path training opportunities to get more people into the industry. And then, everything just stopped last spring. And now it's a challenge because every industry is looking for people."
A recent Planet Money episode on National Public Radio noted that part of the workforce shortage in construction was due to the fact that after the Great Recession, fewer people went into the industry for years and now there are not enough managers with the right skills to build enough houses to keep up with demand. Sprouse hopes something similar doesn't happen in hospitality, which ironically is coping with a less-than-stellar recovery (business travel is still way off) at the same time as a labor shortage.
"We lost generations of workers," he says. "We lost the young ones, the older ones, the ones in the middle. After a year, they had to find something. I don't know if they'll come back."
---
New Business Plans
So what's a business owner to do? Raise wages, to start with. "I've talked to businesses that were paying $11 an hour pre-COVID that are now paying $22 an hour," says Clark. Rising wages are the norm even outside of Atlanta, says Butler, and even among companies that already had pretty good pay because competition for workers is fierce throughout the state.
Other employers, like some in the hotel industry, are offering signing bonuses or incentive pay for each week of work, according to Sprouse. But he says some managers are routinely running their front desks or helping prepare rooms for new guests. "That's the norm rather than the exception right now," Sprouse says, noting that some hoteliers are keeping entire floors closed because they don't have the staff to service them.
In Atlanta restaurants, "you couldn't get anybody to wash dishes for less than $12 or $14 an hour [prior to COVID] and it's higher now," says Bremer. Restaurateurs are leaning more on takeout and technology, using what they learned during the pandemic. For example, restaurant owners discovered they could order food online, too, but in their case from online distributors and produce companies. Or they figured out how to connect a point-of-sale system to an inventory control system that could record how much they used and what they needed to order, Bremer says. As for ordering with your phone or an iPad while dining in, she notes that some establishments have been leveraging that technology for a while (Atlanta's Bones Restaurant started putting its exhaustive wine list on iPads years ago).
Will rising wages lead to sustained inflation? Most economists don't think so, but Butler disagrees. "The guy you were paying $10 an hour, now you're paying $16 an hour," he says. "Six months from now, you're not going to be able to push him back down to $10." So although he's glad job seekers are benefiting from more pay, he worries that any increases will be wiped out by higher prices for goods and services. The pandemic may have been the kind of dramatic event that reset the economy, he says, likening it to the oil shock that permanently affected gas prices in the '70s.
Businesses are also changing their requirements for recruits, says Butler. "In the past where they may have required certain experience or training, now they're saying … 'We will spend the time, the money and the effort and we will teach them to do what we do here.'"
And they're getting creative about recruiting. Moss says at least two manufacturers are trying to leverage their loyal customer bases by asking them, "Who do you know that might like to join our team?" The Georgia Restaurant Association is providing information to its members on how to get in touch with organizations in immigrant communities where they can post jobs.
Beyond that, Clark says businesses need help from the state and federal levels, especially to address two big areas of concern: That the country is going to need millions more workers over the next five years than it currently has and that even sooner than that, workers are going to need skills that they don't have today.
"We need to rethink our federal legal immigration structure," Clark says. "We need to help DACA recipients who are here in America to graduate from high school, get into technical college or university, to get the skills they need to be successful to fill those jobs. … And we need to start thinking about the skills that we're training our K-12 students in and how we're delivering post-secondary education." As an example, he lauds Georgia's Nexus Degrees, undergraduate programs with hour requirements similar to an associate's degree that also include an internship or apprenticeship along with upper-level specialized courses.
Of course, training is a key component of any improvement in the labor shortage. Georgia leans heavily on its Quick Start program, a division of the Technical College System of Georgia (TCSG) that develops customized training for companies creating jobs in the state, when recruiting new businesses and expanding existing companies. The state's technical colleges offer many training opportunities in industries where workers are growing scarce, says Ray Perren, TCSG deputy commissioner for technical education. So part of the challenge is just increasing awareness – for example, Perren says that people often have an outdated view of manufacturing. "It's a very high-tech, clean environment where manufacturers are looking for people with critical thinking skills who can make decisions on the floor," he says.
To address the needs of Georgia employers, Perren, who was previously president of Lanier Technical College in Hall County, says that the post-secondary schools work with local K-12 systems to develop work-based learning programs. "In almost every K-12 system … they work directly with manufacturers and healthcare providers to get high school students into those settings so they could really experience what the work environment is like," he says.
The technical colleges are also partnering with industries in the state to offer apprenticeship programs, which are more common in Europe than the U.S. The schools work closely with the German American Chamber of Commerce of the Southern U.S. The collaboration's GA CATT program (Georgia Consortium for Advanced Technical Training) is based on the German model and provides apprenticeships to high school students in manufacturing and industrial settings. Students can earn an associate's degree and certification that they were trained to German standards.
New TCSG efforts include a four-week boot-camp-style program that's training entry level workers in poultry processing to troubleshoot and repair systems on the plant floor. Perren says that should serve as a template for similar training programs in other industries. During COVID, the technical colleges ramped up programs to retrain people who wanted to change careers; Perren says there are programs as short as eight weeks that can help. And TCSG developed a new platform called eCampus, through which students across the state can take online courses offered by another technical college outside their community.
Next is a plan to use virtual and augmented reality so students can do lab work in other settings. "We're trying to be very proactive in assuring that students in every corner of the state have opportunities to train in manufacturing, healthcare, hospitality – regardless of where they live," Perren says. But, he adds, "We've got to sell parents and other influencers on the value of careers in manufacturing and construction and [other industries]. People just aren't thinking in terms of what great career opportunities are there for people who have less than a four-year degree."
And it's not just manufacturing – as Clark points out. Google has started its own training programs, called Google Career Certificates, and Facebook is considering it. Clark, who predicts we're in the middle of what will be an eight-to-10-year labor crisis in the country, says it will take both legislative fixes (like allowing in-state tuition for DACA students and increasing the number of high school guidance counselors – those "influencers" Perren speaks of) and an ongoing focus on training at the K-12 level and beyond for "jobs we can't even imagine today" to navigate the economic fallout.
Business owners aren't waiting to put changes in place, though. And one we're all likely to notice is the new attention paid to serving employees as well as customers. "Business leaders are starting to say, 'We're really good at serving our customers. How do we better serve our employees and team members? How do we create an environment where they want to be here, they want to be productive, and they continue to grow?'" Clark says.
It's a necessity, says Bremer, but it also just makes sense. "The [restaurateurs] who are doing better are the ones that understand that the employee experience in their business is critical to the success of their restaurant and retaining their customers," she says. "The way you treat your workers in your restaurant is how they're going to treat your guests." By that measure, everyone benefits – even if we do have to wait a little bit longer to get a table.