At Issue: Healthcare Band-aids
Access to healthcare and insurance coverage are some of the biggest issues Georgia faces.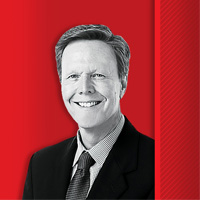 In 2021 one of the biggest issues Georgia faces will be access to healthcare and insurance coverage. Much of the back and forth over healthcare has revolved around hot political arguments over Obamacare, the Affordable Care Act. This year, the problem has been compounded by COVID-19 and the associated challenges with health coverage and insurance affecting thousands of Georgians.
Some of the most visible victims in the disputes over health coverage are rural hospitals and local health providers. Nationally, hundreds of rural hospitals have closed or scaled back services. In Georgia, nine rural hospitals have closed since 2010, further endangering our population.
For many years now, rural hospitals have seen large numbers of patients without insurance, whether they can pay their medical bills or not. Of course, some patients have Medicaid, but that doesn't come close to covering the bills the same way that private insurance does. These hospitals and medical practices also have a hard time recruiting and holding on to doctors and nurses, many of whom are drawn to higher paying positions in larger, wealthier communities.
The seriousness of the healthcare problem makes matters worse for the economic development and sustainability of many rural communities. How can you attract new business and industry to an area if healthcare service is a known problem? The shuttering of a local hospital or a decrease in services can be a body blow to a community.
It's a serious long-term issue that too often is hamstrung by political and ideological disputes and a lack of resources. It isn't that no one cares. In Georgia the legislature is listening, and acting, but it's largely a financial problem. From the legislature's standpoint, there's simply not enough money available each year to put a big enough dent in the problem. Everything becomes a stopgap, but the consensus is that's all the state can do. And those local communities welcome any help.
This year, Georgia lawmakers injected around $15 million in grants to help sustain rural hospitals. It was considered a band-aid, but an essential one. House Appropriations Committee Chair Terry England noted that lawmakers "felt that it was important that we make sure we do something, that we can throw them a lifeline."
In addition, the state legislature now requires executives and board members at almost all the state's rural hospitals to receive training on subjects like financial management and strategic planning. The idea is to improve decision making and avoid crucial missteps that can doom their financial future. "You need to understand how Medicare and Medicaid works," said England. When community members and corporate officials agree to serve on a hospital board "they need to know what they are getting into," he added.
Hovering over practically all of these healthcare challenges is the ongoing political dispute over the Affordable Care Act. Since its passage, a number of states have expanded Medicaid to cover the healthcare costs of more lower-income citizens. But some states, including Georgia, have resisted this, asserting that it would be extremely costly and not sustainable over the long term. This has led to a political tug-of-war between Republicans and Democrats over Medicaid expansion.
Finally, in October of this year, Gov. Brian Kemp and federal health officials announced the approval of healthcare waivers for Georgia citizens with minimal or no health insurance. One such waiver increases the health coverage eligibility for low-income, uninsured adults, as long as they work at least 80 hours a month or participate in another qualifying activity such as going to college or caring for a relative. A second program allows individuals to apply for reduced-cost health insurance, which can save them an average of 10% on individual and family policies.
While these waivers will increase access to insurance and affordability, critics point out that they will still fall short of what could be accomplished by expanding Medicaid as other states have done. The governor defends his plan as market-based and financially sustainable. State analysts have projected that the waivers will cost the state approximately $218 million, as compared to the $547 million price tag of full Medicaid expansion.
Together with the legislature's efforts, this marks significant progress in healthcare coverage, which will benefit lower income Georgians as well as rural hospitals. In the absence of a more comprehensive and long-term financial solution, it is a band-aid that will be welcomed with open arms.