Georgia's Transportation Funding Act is Transforming the Future
The 2015 Transportation Funding Act and where it's taking us.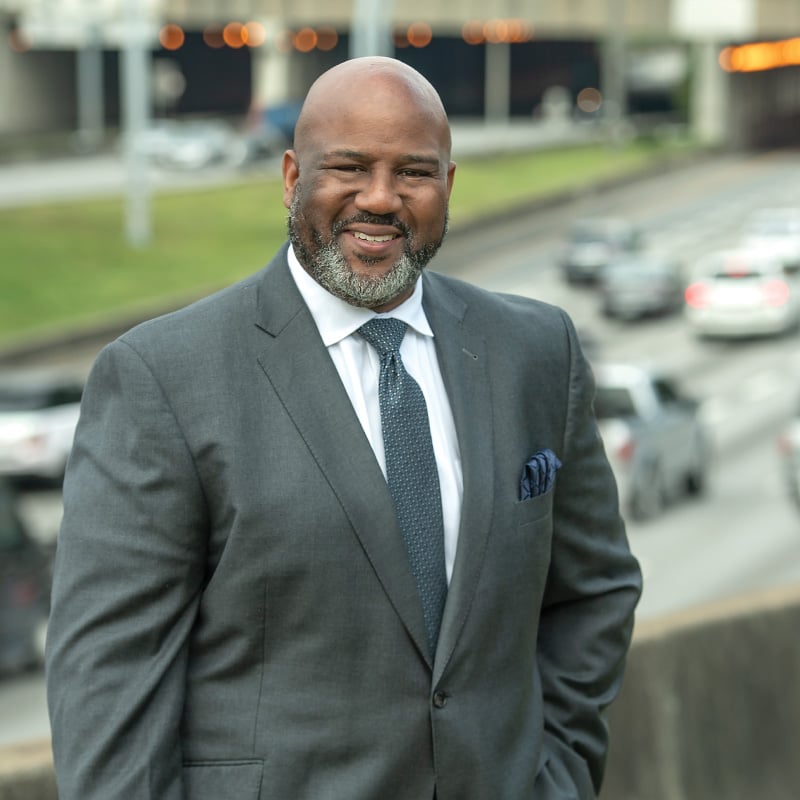 Despite the hardship and economic smackdown brought on by the COVID-19 pandemic, 2020 is a milestone year for a piece of legislation worth remembering. It's the fifth anniversary of the Transportation Funding Act (TFA), which was signed into law in 2015 by then-Gov. Nathan Deal. The effect has been nothing short of transformational as it gave the Georgia Department of Transportation (GDOT) greater ability to make strategic decisions about the use of financial resources. And that, as poet Robert Frost would say, "has made all the difference."
---
Getting Creative
"An additional $2 billion goes a long way, and from the beginning the No. 1 vision was to take better care of what we have," says Kathy Zahul, district engineer for GDOT in Metro Atlanta.
"We've really seen an overall improvement in pavement rating across the state," she says referring to the score that reflects a road's overall condition. "The average has gotten better, but more than that, there are fewer routes that are below an acceptable threshold. You really see that not just throughout my district, but statewide." Her district encompasses Cobb, Fulton, DeKalb, Douglas, Clayton and Rockdale counties.
In a state where agribusiness is the top industry, rural roads and bridges also desperately needed maintenance. The TFA took care of that, too, with a low impact bridge improvement program that didn't exist previously.
"We've been able to replace bridges that were going to become functionally obsolete in the near future," Zahul says. "Even bridges that are not on major state roads are incredibly important in their communities."
With the basics covered, GDOT got creative.
"We've been able to be flexible and fund larger projects that had more federal strings attached with state dollars, to speed those along and then flex the federal dollars into projects that were more maintenance – repaving roads and rehabilitation – which don't have a cumbersome federal environmental process," says Russell McMurry, GDOT commissioner.
Many of those larger projects fall under GDOT's Major Mobility Investment Program (MMIP) and include some of the agency's biggest ticket items, specifically designed to create capacity, improve freight movement, enhance safety and decrease travel times. These projects include work on major interchanges at I-285 and I-20 east and west, and at I-16 and I-95; and the addition of express lanes on I-285 and on Georgia 400. Also included are the I-285 advanced improvements that consist of ramp, bridge and railroad crossing upgrades at six sites intersecting I-285. In addition, two barrier-separated truck lanes will be built northbound along I-75 from around the I-475/I-75 interchange near Macon to the McDonough area.
"As we were looking at the need for capacity we were thinking of safety and of economic competitiveness of the Georgia ports out of Savannah and Brunswick," McMurry says, describing the truck lanes. "We thought, what happens if you separate the trucks from the cars? You get the safety benefit. The cars travel more efficiently. And you get the freight benefit; the commercial drivers flow more freely. And in the future, trucks will be able to platoon with nose to tail technology – one driver driving three or four trucks. This technology exists today and would be much safer in that type of environment."
The I-75 truck lanes project is currently in the early design and environmental analysis phase as GDOT studies approximately 44 northbound miles from just north of Macon into south Henry County, where the heaviest freight-traffic flows. While the project is probably eight years from reality, it wouldn't happen at all without money from the Transportation Funding Act because the MMIP wouldn't exist.
"The original intent [of the TFA] was to fund 'state of good repair' and we're doing significantly more, and we're doing it continually," McMurry says. "A lot of these big projects we're doing have been made possible because we're using mostly state and some federal dollars."
But it took a thick-skinned lawmaker from South Georgia to become an advocate for changing the way the state funded transportation infrastructure projects before any of that could happen.
---
'Flip the Script'
Jay Roberts, now a partner with Atlanta-based public affairs firm, GeorgiaLink, was a Republican representative from Ocilla, in south central Georgia's Irwin County. Chair of the House Transportation Committee, Roberts was author of the TFA and perhaps an unlikely champion for transportation infrastructure. But in 2012 he watched rural regions pass the statewide Transportation Special Purpose Local Option Sales Tax initiative while the metro counties turned it down. He knew something had to give.
"Even though I was from South Georgia, I realized how important transportation was," he says. "If you're from the rural parts of the state, transportation is all about economic development. It's about being able to get a business or industry in that is able to get their product to and from one point or the other. But in the metro area, while economic development is important, it's also about trying to ease congestion, getting a person from point A to point B in a reasonable amount of time."
Roberts and his Senate counterpart, Steve Gooch, hit the road for a series of transportation funding listening sessions with stakeholders from business and industry, citizens and local elected officials.
"At that point, we were 60 to 65% reliant on the federal government for transportation funding," Roberts says. "That's not good. You never know when they're going to reauthorize [funds] and there were too many strings attached. We needed to take matters into our own hands and flip the script. With the 2015 funding act we did that."
According to forecasts and studies at the time, any legislation would need to raise $1 billion annually in additional revenue just to maintain the roads and bridges already built. Anything else was gravy. The authors of the bill set about making significant changes in the way Georgia would pay for transportation projects.
Prior to the TFA, transportation was funded through a gasoline sales tax and an excise tax. While it seemed like two strong revenue streams, the sales tax was extremely volatile, facing pressures well outside the control of the legislators. A weather emergency, political unrest or a market downturn could all affect the price of gas at the pump.
The TFA converted the primary funding mechanism from a hybrid of sales and excise taxes to an excise tax only (indexed for inflation, which has been relatively low the past few years, and fuel economy standards.) In 2020, the tax rate was set at 27.9 cents per gallon for gasoline and 31.3 cents per gallon for diesel fuel. In fiscal year 2020, Georgia raised $1.9 billion through motor fuel sales.
"It's a user fee," says McMurry. "People who buy gas and diesel fuel are contributing to fund transportation."
Tying the tax to consumption rather than price led to more stable funding.
"GDOT had the ability to plan better because they knew what the tax was regardless of the price of gasoline," says Roberts. He also says they added language stipulating that the motor fuel excise tax would only be used for transportation.
"If we had not put that language in there, then it would've been able to go to the general fund," he adds. "The intent was very clear. You either budget it for transportation or you lose it."
---
Goodbye Tax Credits, Hello Fees
But the motor fuel excise tax wouldn't raise enough on an annual basis, nor was it truly equitable. At the time, people who bought electric vehicles (EV) got a one-time tax credit of $5,000 while purchasers of low emission vehicles got a credit of $2,500. The TFA replaced both with annual user fees – $200 for a personal EV and $300 for a commercial one.
"I probably got blessed out about the EV fee more than anything else," Roberts recalls. "But they were using the roads. We had to figure out a way to recoup some of that as well."
And while there's much to be said for everyone paying their part, Tim Echols, vice-chair of Georgia's Public Service Commission says there was a downside.
"Nothing has had a more chilling effect on electric vehicles than the elimination of the 2015 state tax credit," he says. "The credit, which seemed generous, gave buyers the courage to experiment with a vehicle that requires planning and inconvenience on just about any trip. It wasn't just electric vehicles that lost an incentive, but natural gas vehicles as well. UPS, US Foods, Frito-Lay and other companies use compressed natural gas as a diesel replacement and they lost their incentive as well."
Though EV sales have recovered somewhat, they're not as robust as they were prior to passage of the TFA. Still, even without a tax credit, a recent report from the U.S. Department of Energy ranks Georgia sixth in the nation with 15,300 registered electric vehicles. That's miles from the leader, California, with 256,800.
There were other fees in the TFA. Heavy vehicles, notoriously tough on roads, had to ante up, paying additional fees based on weight. Visitors also have to pay their share – a $5 per night hotel/motel tax was created to account for the extra car traffic they bring. Another revenue stream that expanded after TFA passed was the use of toll lanes, aka managed lanes.
---
Choose Your Lane
Managed lanes became a popular way for GDOT to add capacity to existing interstates since tolls collected provide the means to help pay for construction and maintenance of the lanes. For now, all the state's managed lanes are in Metro Atlanta and they're an important component of the regional transit plan. They've altered the transportation landscape for everyone traveling through the region and have improved commutes for those in the suburbs, both drivers and those riding buses.
Managed lanes serve the Northwest Corridor (I-75 and I-575), South Metro (I-75 in Henry County) and Northeast Metro (I-85).
Chris Tomlinson is the executive director of the State Road and Tollway Authority (SRTA), the Georgia Regional Transportation Authority (GRTA) and the ATL (Atlanta-Region Transit Link Authority). He describes managed lanes as "additional options."
"No one is forced to use them," he adds. "This is not a turnpike state. Every single one of those projects is adjacent to un-tolled lanes."
According to SRTA data, about 70% of managed lane users are classified as "occasional," popping into the toll lane three to four times per week. Daily road warriors only account for 30% of managed lane drivers and very few make the full-length trip in any of the managed lanes, equating to the highest price toll.
GDOT uses dynamic pricing, meaning costs rise during peak hours or as demand increases, and fall during non-peak hours or when demand decreases. The minimum rate for managed lanes is $0.10 per mile though if traffic is extremely light – like overnight – there's a flat rate of $0.50 regardless of distance.
"Our average toll is around $4 and change for I-85 and under $2 for the rest of the facilities [roads]," Tomlinson says. "We think it's affordable. Then people decide to pay it when they need it. If they're running late to the airport, trying to get home to catch that soccer practice or get to the day care before they close and start charging a dollar a minute. There are all types of users and all types of reasons but we do think it's affordable."
There is no maximum fare cap on the managed lanes, though tolls have hit $15 on I-85. For those who think they'd never pay that much to drive on an interstate, there is math to back up the price. A formula known as "willingness to pay" estimates the amount that potential users of a tolled road/lane are willing to pay and the amount of net travel time savings. Within the formula, GDOT looks at regional cost of living and the price sensitivity of the drivers in the corridors where tolls are being charged.
"The tolls we charge here wouldn't cause anyone in the corridor to think twice about the cost-to-benefit of the toll," Tomlinson says. "I do think we will see the $20 mark in the future but I don't know when. We have no projections that get the tolls up to those levels for the next two decades."
Paying as you go up (and down) the East Coast got easier in August, when Georgia's PeachPass electronic toll collection system was approved for membership by the E-Z Pass Group, which consists of toll entities in 18 states. PeachPass became a full member of E-Z Pass in October, with complete toll compatibility with other states coming at some point in 2021. PeachPass is already accepted in Florida and North Carolina. Joining E-Z Pass will extend the use of PeachPass up the East Coast and west into Ohio.
---
The Cost of COVID
The one thing no one projected five years ago was a global pandemic. In March and April when offices throughout Georgia sent their employees home due to the COVID-19 outbreak, GDOT saw an unprecedented decline in both trips and toll revenue.
"In April, which is when the stats really bottomed out, we were seeing only 20% of the normal volume of trips and toll revenue was down approximately 90% of forecasted levels," Tomlinson says. "Since May, we've seen a slow but steady increase in both trips and revenues."
By mid-August, Tomlinson reported 50% of normal trip volumes and up to 30% of forecasted revenue. The difference is because with fewer cars on roadways, there is less need for managed lanes. As volume increases – and it will – so will the use of managed lanes.
Zahul also says GDOT took advantage of less traffic in the metro region during the early days of the pandemic.
"We were able to get work done on weeknights and make for longer weekends because people weren't going to work as early on normal work days," she says. "There wasn't such a thing as a Monday rush hour for a while."
Many of the fees put in place by the TFA – the motor vehicle excise tax, the hotel/motel tax, the EV fee and tolls on managed lanes – were heavily affected by the pandemic and future budgets will feel a pinch. But that's the beauty of the system, the ability to plan ahead.
"If people are driving 10 to 15% less, then our revenue will correspond to that and it will have an impact on future years," says Zahul. "We'll plan for that and work through that."
Case in point: The governor and the legislature saw to it that rural bridge and road maintenance wouldn't miss a beat by including $115 million in bonds in the FY2021 budget.
When he wrote the TFA in 2015, Roberts said people joked that it took somebody from rural Georgia to fix the transportation issues in Atlanta.
"I think it was a good piece of legislation in the sense that we had consensus on both sides of the aisle of what the bill would do for us," he says. "Transportation transcends party lines. We may disagree on some things but this ain't political. It's about what's best for the state."