At Issue: Assisting Dreamers
It's in Georgia's best interest to grant in-state tuition to those who arrived in the U.S. as children.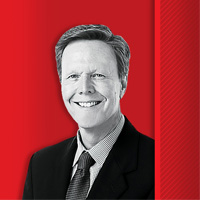 Most reasonable people agree the fastest way to improve society and support economic progress is an educated workforce. This is not to say that every single person must go to college, but if we don't enable as many as possible to get a college education, we are doing a disservice to our state.
And this must include the roughly 21,000 Georgia residents whose parents brought them here from another country illegally when they were children. We know them as Dreamers, individuals who have undocumented citizenship status but have lived here, in some cases, for a decade or more.
Since 2012, these Dreamers have been protected by the Deferred Action for Childhood Arrivals (DACA) program. It's been very controversial, and yet many, both liberals and conservatives, view the program as an important protection for young people who, through no fault of their own, were thrust into a very difficult situation.
Legislation has been introduced in Georgia by members of both political parties to provide these residents a better path to college. But so far, the state's General Assembly has not acted on any of these bills. In January 2021, they should do so. Mainly because it's just the right thing to do.
But aside from that, it's also smart politics. I've always thought Republicans in Georgia were missing the boat when it comes to the Dreamers, many of whom are Hispanic. Republicans in this state, and in most other states, had better address the Hispanic vote before they miss a real opportunity. The Hispanic vote is the fastest-growing voting bloc in the country – and in Georgia. In 2020, Hispanics/Latinos account for roughly 5% of the eligible voting population in the state, which is a huge increase from 2012. According to Pew Research, the Hispanic population in Georgia is the 10th largest in the nation; almost 1 million Hispanics reside here, which accounts for almost 2% of the total in the United States.
It should really be mainstream knowledge by now that Latinos and conservatives share a great deal in common. Latinos are very focused on family, as conservatives are. The nuclear family in particular is a very important core element in much of Hispanic/Latino society. Hispanics are culturally conservative, with attachment to Christianity another core element. And significantly, these families are focused on education, difficult as it is in an economic environment that continues to throw down one obstacle after another.
But crucially, a significant slice of the Hispanic vote is up for grabs in the next few years. In 2016, Donald Trump did surprisingly well with Hispanics, receiving close to 30% of the vote, and in 2004, George W. Bush won around 40% of the Hispanic vote. I've always thought that there is a high potential Hispanic level of support out there for Republicans, for the reasons already mentioned. As Hispanics climb the economic ladder, which is beginning to happen, their natural conservative cultural and economic values will lead them toward conservative political values. But Republicans need to get out of their own way and stop throwing up stumbling blocks to attaining this support. They should start by embracing Dreamers, not by pushing them away.
Part of the obstacle, of course, for Dreamers is money. Currently, Georgia law requires Dreamers who have undocumented status to pay out-of-state tuition. As a university administrator, I can tell you that in most cases out-of-state tuition costs more than twice as much as in-state tuition, putting a college degree out of reach for many in this status, or at least delaying it for years. Many simply cannot afford to pay these large amounts and graduate on time. To complicate matters even more, current state policy bars Dreamers from attending several state universities, including Georgia Tech, University of Georgia and Georgia College.
But change is in the air. This past winter State Rep. Kasey Carpenter, a Republican from Dalton, introduced a bipartisan bill that would change the outlook for Dreamers. Carpenter's bill would grant in-state tuition to people who arrived in the U.S. as children, as long as they graduate from high school in Georgia and have lived in the state for four years. Additional bills were filed by both Republicans and Democrats with similar language and goals.
Next year, with the presidential election in the rearview mirror, the state GOP should begin a new chapter by changing state law and allowing Dreamers to fully embrace their futures.