At Issue: Valuable Education
It's a STEM world out there, and some social science and humanities courses may be endangered.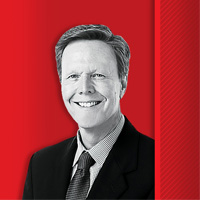 For almost 50 years, the Georgia state legislature has required public colleges and universities to educate their students in American and Georgia government, and in American and Georgia history. This requirement has been met through two general education (core) courses, one each for government and history. Students also have the option of testing out of the two courses by passing knowledge tests in four areas: U.S. Constitution, Georgia Constitution, U.S. history and Georgia history.
The original intent of the General Assembly in applying this requirement was that our state's college graduates should have a firm grasp of our history and how our government system operates. Legislators from that time say the focus was on building citizenship and understanding democratic ideals.
But for a while earlier this year, this requirement was under threat. The University System of Georgia (USG), the state government arm that manages Georgia's 26 public institutions of higher education, is in the process of revising the general education curriculum and had considered consolidating these two required courses into one.
Cooler heads prevailed, and the Georgia legislative requirement is one of the reasons. Such a change would certainly not have benefited our students. And it wouldn't do Georgia's citizenry any favors either, likely producing college graduates with less of an understanding of our society's development, challenges and unique self-governing structure.
In the American government course alone, students learn about the Constitution, how federalism impacts current policies, our system of elections, the party system, Congress, the presidency, the courts, the mass media, the role of interest groups, how the executive branch bureaucracy functions (or doesn't function), civil rights protections and the policymaking process. This is in addition to the daily discussions of political issues that arise, which create the opportunity for students to explore their own positions, belief system and political values.
In contrast, the required course in American history provides students a necessary grounding in the development of the American nation, how our economy was built, the great conflicts that have shaped our national identity and a focus on the state of Georgia's own unique history as a colony, an emerging regional power and eventually a player on the world economic, media and cultural stage.
Both of these courses should be required of every college student, for everyone's benefit. But I fear that other social science and humanities fields may be endangered, if not now, then in future alterations to the state's college curricula. It's a STEM (science, technology, engineering and math) world out there, and in higher education, not surprisingly, it is increasingly so.
There are some very good reasons for this, no question. Federal grants, foundation contracts, research jobs and so on are integral to the financial lifeblood of universities – and also benefit the state.
However, as a state and as a nation, we should be careful about how we make future decisions that impact what our college students are exposed to. For example, political science is similar in many ways to fields such as psychology, organizational communication and economics. Political scientists are trained in the science of data analysis, public opinion, policymaking, tracking legislation, demographic data, electoral data and similar research. There is a focus on leadership, working on teams and communication skills – all very necessary in today's work environment.
History is a humanities field. It shares with other humanities fields such as English, religious studies and foreign languages a value in human understanding, cultural development and critical thinking. That old Winston Churchill cliché, those who fail to learn from history are condemned to repeat it, is a cliché for a reason. The record of human history has proven time and again that societies that minimize historical, linguistic and cultural competencies come to regret it.
In fact, U.S. employment data documents that many of the managers and supervisors in today's corporations, government agencies and private foundations are political scientists, historians, sociologists and psychology majors due to their skills in communication, team building, policy analysis, research and problem solving.
The USG has an understandably difficult task in refocusing and rebalancing the curriculum in today's college and university system. There is a focus on graduation rates, student debt and marketable skills for college graduates.
USG leaders also believe that a smaller and more flexible general education curriculum is a necessary part of reform efforts. This is undoubtedly true, however, we should all be careful not to overlook the societal and market value of the social sciences and humanities.