America's First Caffeine Drink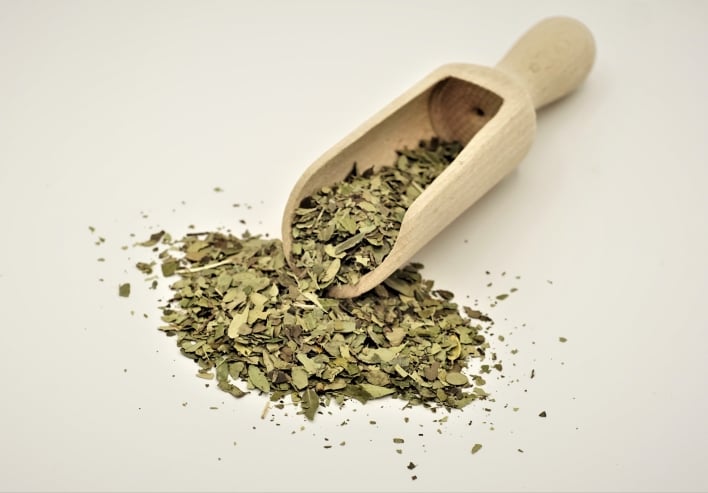 As a young kid growing up in New England, Lou Thomann was fascinated with Native American culture. But it was not until when he was 53 years old, while on a family trip to Ossabaw Island in Georgia, that he rediscovered his true passion for the culture. While hiking, a naturalist introduced him to yaupon holly, a tree native to the Southeastern United States. He discovered that yaupon is the only indigenous source of caffeine in North America.
Early settlers traded for yaupon because of its promise of longevity. It was called by several names, including Carolina Tea, South Seas Tea, Cassina, Indian Chocolate, Appalachine, and Liberty Tea. "Just the fact that this was a forgotten national treasure, made me very curious about it! Also, people are looking for authentic organic products that have a rich history and wellness properties," says Thomann. When he returned to Savannah, he researched everything about yaupon, got a grant and worked with the University of Georgia to reintroduce yaupon to the South.
With his background in grain trading and agribusiness, Thomann already had a good understanding of how the supply chain works. He decided to become an "ambassador for the tree" and create a regenerative organic supply chain model through which he could teach others about the forgotten wisdom of yaupon. Thomann started the first organic yaupon row crop at Temples Farm in Metter, and expanded to the Florida panhandle, where most of the processing takes place today.
At his Yaupon Teahouse in Savannah's historic district, Thomann educates visitors about the benefits of yaupon. He demonstrates how Native Americans drank it for caffeine and medicinal uses, and extracted the sap to treat eczema and skin burns.
Yaupon is an adaptogen, an herb that is thought to aid the body's return to a balanced state, so the benefits may be different for each person. Some people find that they feel l less hungry, lighter, sharper, more focused or grounded. It is also great for a caffeine boost!
If you're curious, you don't need to visit the farm or go hiking to find yaupon, though it is a native wild plant found around the South. Outside the tea shop in Savannah, you can see a real-life yaupon tree, and when you walk in, you can smell its incense and taste the different tea roasts.
Yaupon has a smooth black tea flavor with pleasurable earthy notes and natural sugars. It can also be used to enhance flavor of cocktails, baked good, syrups, and for brewing beer, kombucha and gin. You can mix green or dark roasted yaupon to make a Moscow mule (vodka, ginger beer and lime juice) or a Chatham Artillery punch (rum, whiskey, brandy and champagne).
Besides drinks, you can also find yaupon-infused products, such as blemish bar soaps, eye serums, face masks, cleansers and more at the store. The pure saponins from yaupon rehydrate and regenerate the skin without harsh chemicals.
Yaupon Tea House products are available at farmers markets and at the store in Savannah, as well as online.
Photo courtesy Yaupon Teahouse + Apothecary. Shown are light roast yaupon leaves.
Do you follow us? Find us on Linkedin, Facebook, Twitter and Instagram.