How To Elevate Spring Entertaining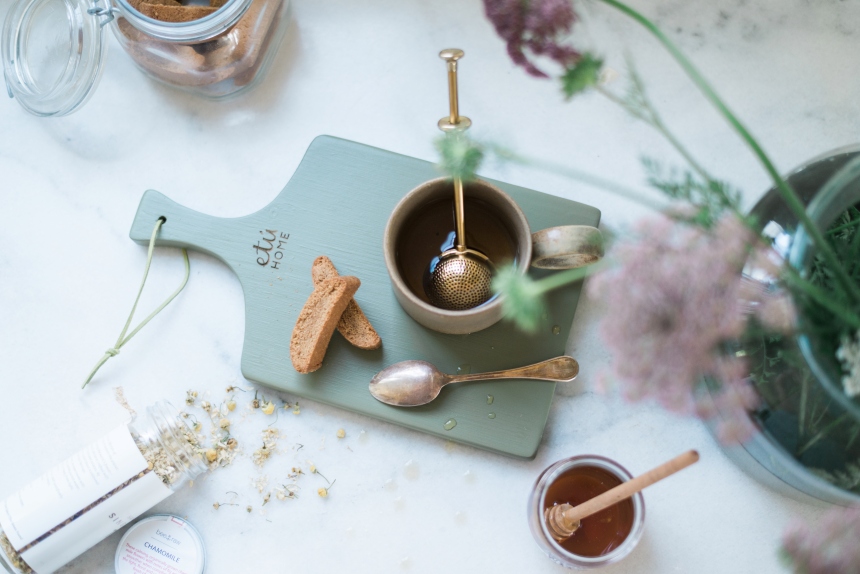 If you have traveled to Europe, you may have been inspired by beautiful dinners set on large rustic dinner tables with unique pottery and dishes. Even if it's a humble meal, the scene may appear like a magical work of art. If you want to attempt to recreate that same magical ambiance in your own homes, it's not as hard as you might think!
Stacy Borocz loves European-style entertaining that elevates everyday meals. Her store, etúHOME (locations in Atlanta and Charleston), features European accents, accessories and furniture for the kitchen and garden. Borocz, a UGA grad, lived in Hungary and traveled across Europe to find beautiful pieces for the kitchen that are made from recycled materials and finished by hand. "There is a big difference between eating out of a paper plate and a porcelain dish. When you present food — even takeout — elegantly, it allows you to be more present, enjoy the experience of eating and arouses all your senses," says Borocz.
So if you are looking to elevate your own weeknight dinners or entertain tastefully, Borocz has a few suggestions using some of the kitchen and dining ware offered in her shops. Here are some simple ways to create a unique experience for your guests that require minimal planning.
For a weekend brunch, serve a festive orange-colored Aperol Spritz, a refreshing French 75 or a twist on the classic Mimosa with berries. Borocz suggests premaking the base infusions in a glass carafe and serving the champagne as well as garnishes (orange rinds, lime wedges, mint leaves) on the side to make an interactive do-it-yourself pour. You can also place a variety of glasses from all over the world on a large rectangle reclaimed wood Bianca tray, so you don't need to run back to the kitchen often. To accompany, place a roll of Spanish disposable linen cocktail napkins on the tray so guests can tear off a piece. These look more sophisticated than paper napkins and can be washed up to six times before tossing.
According to Borocz, "The board is the new plate. It creates a wow factor when people walk in to the dining space, and offers a more hygienic way to graze." For starters, preset the table with mini charcuterie boards, each personalized by color, with handwritten guest names and dietary preferences. Offer a cheese tasting with jams and chutneys, or hummus, olive tapenade and sliced bell peppers for vegan diners.
If you are hosting an Easter or spring party, set up a dessert bar with an assortment of cake stands and delicate daisy boards with trivets and glass domes. Place Easter eggs, festive chocolates, fruit tarts, southern pound cake decorated with berries, and ginger cookies around the table to entice young and old guests.
As a general rule of thumb, Borocz advises against using synthetic or plastic materials to serve food. Natural elements such as marble, porcelain, ceramic, wood, and stone are better for your health and visuals. Use grainsack runners and linens with small vases and fresh blooms.
It's OK to mix and match vintage and new sets of plates, glasses, silverware, etc. for a more personalized touch.
Finally, don't reserve your nice cups or placemats for special occasions only. Elevate how you savor each sip and bite in your day-to-day life.
Shown is a mini-charcuterie board in sage from etúHOME.
Do you follow us? Find us on Linkedin, Facebook, Twitter and Instagram.