Georgia Trend Daily – Nov. 28, 2022
Nov. 28, 2022 Georgia Recorder
Stanley Dunlap reports that the final several weeks of Georgia Power's $2.9 billion rate case will determine whether state regulators sign off on plans for customers to pay hundreds of dollars more per year to keep the lights on. On Dec. 20, the Georgia Public Service Commission is set to vote on the months-long 2022 rate case.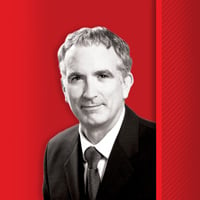 Nov. 28, 2022 Georgia Trend – Exclusive!
Jeffrey Humphreys writes, we are experiencing stagflation. To bring down the highest inflation in 40 years, the Federal Reserve is trying to reduce demand and cool down the labor market. In 2023, I expect a mild, brief recession.

Nov. 28, 2022 Atlanta Journal-Constitution
Michael E. Kanell reports that Metro Atlanta hiring boomed in October as the region added 25,700 jobs while the region's economy geared up for its seasonal surge, the Georgia Department of Labor reported. While housing has been hard hit by rising interest rates, and the unemployment rate ticked up, hiring was solid in a number of sectors, including tech, retail, hospitality and health care, according to Mark Butler, the state's labor commissioner.

Nov. 28, 2022 GlobalAtlanta.com
Trevor Williams reports that more than 25,000 international students enrolled in Georgia universities in the 2021-22 school year, a record number that marked a return to pre-pandemic highs, though their spending remained slightly down from its 2019 peak. These students, the majority of them from China and India and pursuing STEM disciplines, spent nearly $835 million on tuition this year, restoring international education to its place as a leading services "export" for the state.

Nov. 28, 2022 Marietta Daily Journal
Chart Riggall reports that the Development Authority of Cobb County narrowly advanced a $159.5 million bond request this week for a mixed-use development and hotel across from Truist Park. The bond inducement resolution — the first formal step toward a bond issuance and tax breaks — passed 4-3, with board members J.C. Bradbury, Karen Hallacy, and Jamala McFadden opposed.

Nov. 28, 2022 Georgia Trend – Exclusive!
Kenna Simmons reports that another month, another (near) record. That's becoming a familiar story at the Georgia Ports Authority, which reported its second-busiest month in October, when the Port of Savannah handled 552,800 twenty-foot equivalent container units.


Nov. 28, 2022 WSB-Radio
Staff reports that legendary film director Shelton Jackson "Spike" Lee's mother and grandmother are being recognized with a huge honor. Spelman College is dedicating its admissions office to Lee's mother, Jacquelyn Shelton Lee, and grandmother, Zimmie Reatha Shelton.

Nov. 28, 2022 Saporta Report
John Ruch reports that a long-planned expansion of the Atlanta Botanical Garden is moving ahead with major donations and a $40 million land swap that would create a new self-storage facility in Virginia-Highland.


Nov. 28, 2022 GPB
Benjamin Payne reports that environmental nonprofit in Southeast Georgia plans to study whether development of the future Hyundai electric vehicle plant in Bryan County affects water quality in the Ogeechee River. Beginning in January, Ogeechee Riverkeeper will collect water samples both upstream and downstream of the massive Hyundai factory, which the South Korean automaker expects to be fully operational in 2025.

Nov. 28, 2022 Savannah Morning News
Abraham Kenmore reports, for Georgians, the 2022 U.S. Senate election delivers a case of déjà vu. For the second time in two years, Raphael Warnock, a Democrat, is in a runoff against a high-profile Republican.

Nov. 28, 2022 Atlanta Journal-Constitution
Greg Bluestein reports that the many sides of the late House Speaker David Ralston were honored in a funeral ceremony on Sunday that brought hundreds to his beloved hometown of Blue Ridge, nestled beneath the green-topped mountains that forged him.