Georgia ports continue to drive economy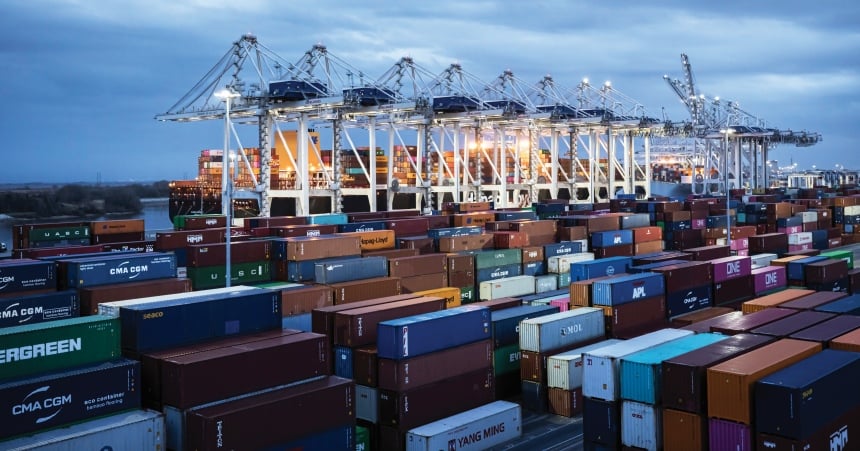 Another month, another (near) record. That's becoming a familiar story at the Georgia Ports Authority, which reported its second-busiest month in October, when the Port of Savannah handled 552,800 twenty-foot equivalent container units. That's an increase of 9.6% compared to October 2021 and second only to the month of August 2022, when the port handled 575,500 TEUs.
The Port of Brunswick benefitted from automakers upping their volumes as the computer chip shortage has eased. Brunswick's Colonel's Island Terminal handled 70,233 units of Roll-on/Roll-off cargo in October, up about 46% over the same time last year.
Find out more about the ports' success, including planning for the future with expansions in the works, in our November story, Connection, Capacity and Collaboration.
Photo by Stephen B. Morton. Shown are ship-to-shore cranes and containers at the Savannah port.
 Do you follow us? Find us on Linkedin, Facebook, Twitter and Instagram.