Economy: Good Outlook for Gainesville
The city's economy is well-positioned to weather a mild, short recession.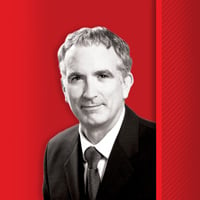 We are experiencing stagflation. To bring down the highest inflation in 40 years, the Federal Reserve is trying to reduce demand and cool down the labor market. In 2023, I expect a mild, brief recession.
Gainesville's economy is unlikely to fully dodge the recession but it is well positioned to weather a mild, short recession. I expect its economy to perform better than that of either the nation or the state in 2023, and to add jobs.
The metropolitan statistical area's (MSA) tilt toward manufacturing, education and healthcare is one reason I am sanguine about the economic prospects. Within maufacturing, Gainesville is focused on nondurable goods, especially food processing, which I expect to do well whether or not the overall economy is in recession. The MSA's essential services – education and healthcare – also will help shield its economy from recession.
Gainesville's comparatively good outlook for next year and even better prospects for future economic expansion reflect many factors, including: the large number of expansion projects announced over the last decade; growth of the medical, educational and tourism industries; favorable demographics; a strong housing market; and strong economic prospects for neighboring counties, especially Forsyth, North Fulton and Gwinnett, as Gainesville is an increasingly popular bedroom community for the Atlanta MSA.
Gainesville's economic developers have done a terrific job of encouraging existing businesses to expand and recruiting new companies. Cottrell, Dongwon Tech Corp., Geveko Markings, Fox Factory Holding Corp., VDL Industries, Elastron, Kubota, Mars Wrigley Confectionery, Jinsung TEC, Alfrex and Mincey Marble are good examples of manufacturers expanding or locating in the area. The high economic multipliers associated with these projects spread the benefits to people working in other businesses.
Recent expansions outside of manufacturing include Agile Cold Storage, Tatsumi Intermodal, Lowers Risk Group and ProCare Rx. The gradual build-out of these economic development projects will provide a powerful tailwind to Gainesville's economy.
The rapid growth of manufacturing and logistics along the I-985 corridor is one reason the Georgia Ports Authority is building an inland port in Gainesville. When complete in 2023, it will greatly improve the long-term prospects for the region.
The medical sector will be an important economic driver. The Northeast Georgia Health System is highly regarded and will draw more patients from surrounding rural and metropolitan Atlanta counties. The growth of the medical sector will make Gainesville even more suitable for retiree-based economic development and over time will boost per capita incomes.
Gainesville is a major post-secondary education hub, which generates large direct economic impacts that will continue to grow. Each semester, the University of North Georgia, Brenau University and Lanier Technical College add newly minted talent to the supply of workers that businesses need for expansion. Lanier Technical College's new campus will allow it to offer new and expanded programs.
Demographic forces supporting Gainesville's economic growth are strong: Hall County's record of substantially above-average population growth supports the expansion of businesses that sell goods and services to households. The cost of doing business there is only 83% of the U.S. average, but the area's cost of living is slightly above the U.S. average. Migration trends are very favorable.
Gainesville is an increasingly popular choice for workers commuting to jobs in the Atlanta MSA; almost one in four Gainesville workers commute to jobs there. Additionally, people are moving to Gainesville from Athens, Houston, Miami, West Palm Beach, Savannah, Los Angeles, San Diego and Orlando. And Gainesville appeals to retirees. Spillover effects of strong economic and population growth in Gwinnett, North Fulton and Forsyth counties bode well for Gainesville.
As of the first quarter of 2021, Gainesville's existing home prices were 41% above their pre-Great-Recession peak value. The year-over-year increase was 27%. Less positively, the recent runup in home prices has made Gainesville a less affordable place to live. Due to higher mortgage rates and overvaluation, the price of existing homes will decrease in 2023.
New home construction is headed for recession. But in Gainesville, 8.6% of jobs are housing-related compared to 10.1% for the U.S. A housing recession should be a weaker headwind for Gainesville's economy than for the nation's. Long-term optimism for Gainesville's housing market is warranted due to strong population growth, economic development prowess and a rising proportion of better paying jobs.