Georgia Trend Daily – Nov. 17, 2022
Nov. 17, 2022 Capitol Beat
Dave Williams reports that Georgia House Speaker David Ralston died Wednesday at the age of 68, just two days after the House Republican Caucus nominated a new speaker to succeed him in January. Ralston, R-Blue Ridge, had been suffering an extended illness.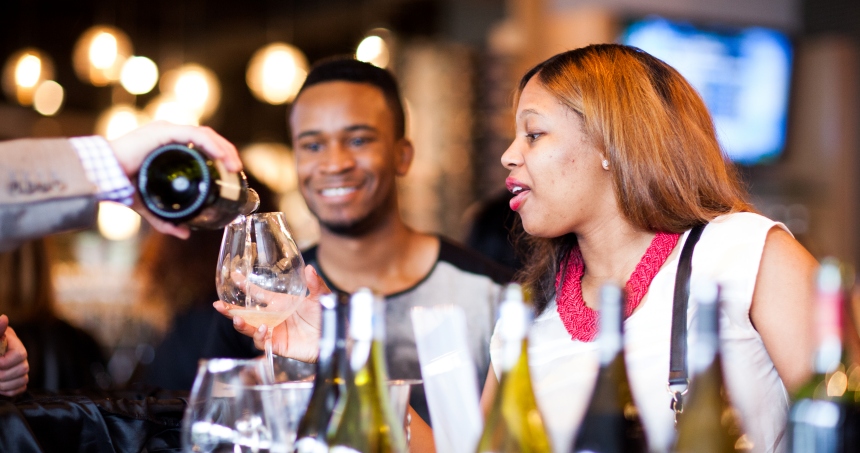 Nov. 17, 2022 Georgia Trend – Exclusive!
Sucheta Rawal reports, co-founded by Lelia Bryan and her late husband, Michael (who started the Atlanta Wine School in early 2000s), Vino Venue is a wine shop, tasting room, restaurant and school – all in one place. The couple wanted to create a space for those who wanted to learn about wines and taste them before committing to buying.

Nov. 17, 2022 Atlanta Journal-Constitution
Kelly Yamanouchi reports that Hartsfield-Jackson International Airport faces a $40,000 fine for a fuel spill last year that killed fish along more than two miles of the Flint River. The failure of two of four bolts that held a fuel pit drain valve resulted in the discharge of hundreds of gallons of jet fuel into the river, according to an investigation by the Georgia Environmental Protection Division (EPD).

Nov. 17, 2022 The Center Square
T.A. DeFeo reports that Georgia officials routinely tout the state's low unemployment rate, a new report found hundreds of thousands of residents are "missing" from the labor force. According to a Georgia Center for Opportunity analysis, 454,100 Georgians are not in the labor force and have effectively given up on work.

Nov. 17, 2022 GlobalAtlanta.com
Trevor Williams reports that Italian firearm producer Beretta Holding S.A. is set to relocate and expand a coastal Georgia manufacturing operation it acquired last year, investing $60 million and hiring 600 at a new facility, according to the office of Gov. Brian Kemp. Beretta purchased Norma Precision Inc. from RUAG International, a Swiss government-owned firm that divested its Ammotec division earlier this year.

Nov. 17, 2022 Marietta Daily Journal
Staff reports that Times-Journal Inc., parent company of the Marietta Daily Journal, has purchased six metro Atlanta newspapers from Southern Community Newspapers Inc. (SCNI). The publications acquired by Times-Journal are the Gwinnett Daily Post, Rockdale Citizen, Newton Citizen, Henry Herald, Clayton News and the Jackson Progress-Argus.

Nov. 17, 2022 Georgia Recorder
Jill Nolin reports that governor has appointed the head of an influential behavioral health reform panel to lead the state agency responsible for Georgia's safety net system for people with disabilities and behavioral health needs. A week after winning another term, Gov. Brian Kemp announced Wednesday that he has appointed Kevin Tanner as commissioner of the state Department of Behavioral Health and Developmental Disabilities.

Nov. 17, 2022 Georgia Trend – Exclusive!
Julia Roberts reports, Dr. Peter Armstrong is one of many doctors interested in expanding their knowledge of the healthcare industry beyond their personal practice. Doctors receive excellent medical training but are exposed to little or no business education.

Nov. 17, 2022 Georgia.gov
Staff reports that Gov. Kemp, on Wednesday, announced that Commissioner Robyn Crittenden has accepted a position in the private sector and will be resigning as head of the Department of Revenue, effective November 25. Deputy State Revenue Commissioner and General Counsel Frank O'Connell will serve as Interim Commissioner until a new head of the Department is appointed.

Nov. 17, 2022 Atlanta Journal-Constitution
Patricia Murphy, Greg Bluestein and Tia Mitchell report that the Georgia state Capitol is still reeling this morning from the news late Wednesday that state House Speaker David Ralston has died. Although Ralston had recently announced he would not run for speaker again because of a health challenge, members of both parties described recent conversations and text exchanges that left them hoping Ralston would soon recover.