Christmas Day dining
Georgia restaurants and resorts offer holiday specials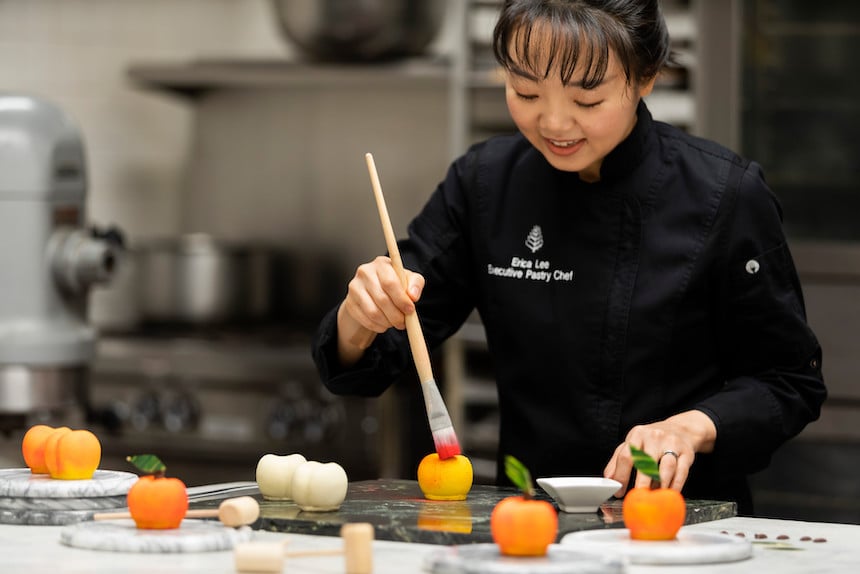 The holidays are a time to come together with family, create new memories and be grateful for the years past. But it's easy to get stressed by the thought of planning the perfect meal that meets every dietary need. We leaf through cookbooks and magazines that show beautiful dinner spreads and try to emulate them, before realizing holiday magic is not going to turn us into Martha Stewart.
So give yourself a gift: Check shopping, cooking and cleaning off your list and leave it to the professionals, who can bring joy to your table. Many hotels, resorts and restaurants are offering special Christmas-day menus, buffets and to-go meal kits. Here are a few to consider.
Lunch at Callaway Gardens
Settle down with your loved ones at the Piedmont Dining Room inside The Lodge and Spa at Pine Mountain, for a scrumptious lunch buffet that will satisfy all ages. The menu includes gourmet salads, imported cheeses, chilled seafood bar, carving station, hot entrees and a selection of holiday desserts. There's even a children's (free for age 5 and under) table with their own helpings of chicken fingers, tater tots, and macaroni and cheese.
Afterwards, drive through the seven-mile-long Fantasy in Lights Enchanted Forest and take a stroll through the new Callaway Christmas Village. And if you don't feel like driving home after all the food and fun, you can stay overnight and make it a Christmas getaway.
Buffet in Savannah
If you want to savor the flavors of the Lowcountry, head over to the 700 Drayton restaurant located inside the Mansion on Forsyth Park. The special buffet features a "Savannah Experience" showcasing a southern take on classic Christmas dishes. Chef Daniel Herget prepares fresh food using locally sourced ingredients. Also included are bottomless mimosas and live music. Before dinner, explore the historic Victorian Romanesque mansion, Hidden Carriage Wine Cellar and the extensive art gallery on site.
Bake it at Sea Island
Sea Island, the Golden Isles' favorite resort, offers several options to dine-in or take home a special Christmas dinner. The Market's Take-'n'-Bake menu features customizable family-style a la carte options to bake at home. Pick up seasoned and ready to cook cider-brined whole turkey and herb roasted prime rib, along with all the fixings, such as traditional Sea Island Southern collard greens, cornbread dressing, mashed potatoes and Southern mini bacon corn muffins. Don't forget dessert – gingerbread cheesecake or a chocolate chess pie to enjoy by the fireplace.
Or have the chefs at Sea Island's Dining and Catering Services do it for you – you can place an order for an artfully prepared Christmas dinner and
pick it up between 11 a.m. and 6 p.m. on Christmas Day. Choose from three featured menus, with a minimum order for four guests.
Brunch at The Four Seasons Hotel Atlanta
The opulent Four Seasons Hotel Atlanta has an annual Christmas day brunch featuring individually prepared delicacies as part of live-action cooking presentations. Twelve curated serving stations offer everything from caviar and lobster ravioli to smoked roasted duck with sour cherry glaze and salt-brined prime rib with port wine sauce.
The star attraction is the vast dessert spread hand-crafted by executive pastry Chef Erica Lee. You can get a preview of her tempting yule logs, Christmas tree cupcakes and candy cane cake pops by following her Instagram page.
Happy holiday dining!
Do you follow us? Find us on Linkedin, Facebook, Twitter and Instagram.