Georgia Trend Daily – Sept. 21, 2021
Sept. 21, 2021 Georgia Health News
Andy Miller reports that a recent surge in demand for powerful Covid antibody drugs has generated concerns about supply shortages in states that are heavy users of the treatment, including Georgia. About 70 percent of these lab-created drugs are being used in the Southeast. With that uneven distribution, federal health officials recently decided to take over supplies and allocate them through state agencies.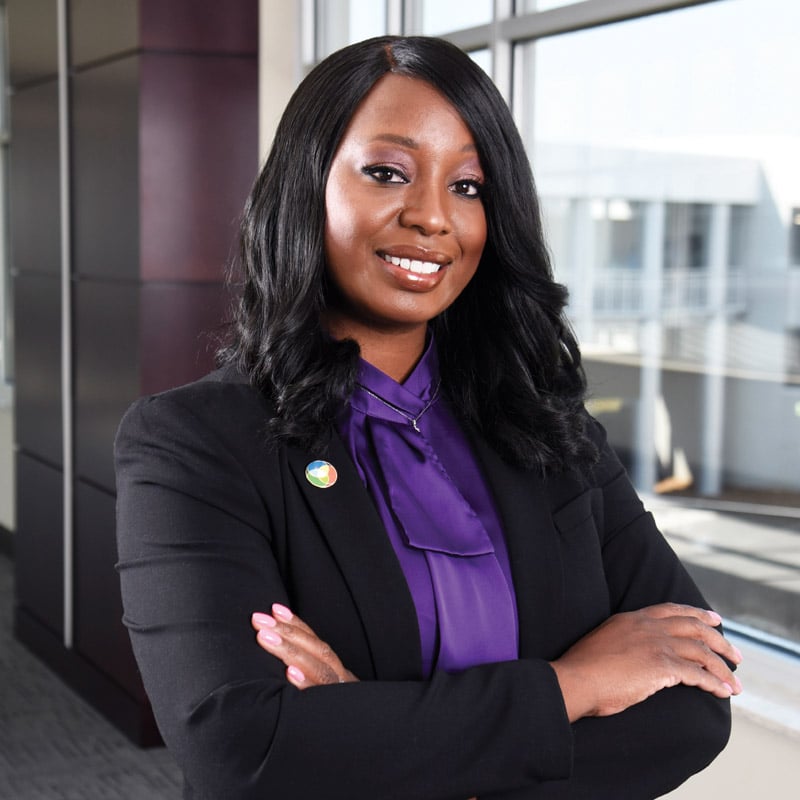 Sept. 21, 2021 Georgia Trend – Exclusive!
Lori Johnston reports that if change was the theme of 2020, Gwinnett County is carrying that right on into 2021 with new leadership from Nicole Love Hendrickson, the first Black chair of the board of commissioners, and a revamped vision statement too. "There is a lot of weight on my shoulders being the first African American in this role in this county's 202-year history," Hendrickson says.
Sept. 21, 2021 Atlanta Journal-Constitution
James Salzer reports, despite fighting the COVID-19 pandemic, the state this summer ended its fiscal year in such good shape it pumped an extra $1.6 billion into its reserve and had more than $2 billion left over. That will bring a political fight between Republicans and Democrats about how to spend the surplus money, a battle that will take place in an election-year session that starts in January.
Sept. 21, 2021 University of North Georgia
Clark Leonard reports that the University of North Georgia (UNG) is tied for 16th among regional public universities in the South on the U.S. News & World Report 2022 Best Colleges list released Sept. 13. In the magazine's annual ranking of universities and colleges, UNG is also the top public university in Georgia on the Best Value Schools list of regional universities in the South.
Sept. 21, 2021 WABE 90.1
Emil Moffat reports, for Colin Smith, FIFA's chief of tournaments and events, actually being on the ground at Mercedes-Benz Stadium gave him a clearer picture of what Atlanta can offer. "It's just reinforced the compact footprint, especially around the stadium. With the locations next to the stadium, obviously the convention center as well," said Smith.
Sept. 21, 2021 11 Alive
Doug Richard reports that Georgia's film industry is bracing for a contract deadline that could lead to a shutdown. A union representing workers from photographers to set designers wants better wages and working conditions in an industry that has a huge presence in Georgia.
Sept 21, 2021 Georgia Trend – Exclusive!
Mary Ann DeMuth reports that when it comes to health information technology (IT), Georgia is a national leader with more than 225 high-tech health companies employing about 30,000. Many of these companies are experiencing tremendous growth, thanks in part to products and solutions they've developed to address pandemic-related issues.
Sept. 21, 2021 Brunswick News
Staff reports that Glynn County may be the next municipality to earn a special designation for the role it played in support of the Allied effort in World War II and the work going on in the present to preserve that history. The Secretary of the Interior established the American World War II Heritage Cities recognition program in 2019 to "recognize and ensure the continued preservation and importance of the history of the United States involvement in World War II."
Sept. 21, 2021 GPB, Georgia Recorder
Daniel Vock reports that agricultural groups and farm-state lawmakers notched a significant win when U.S. House Democrats chose not to touch a big tax break for inherited property, avoiding for now a confrontation. Farm lobbies and Republicans, along with influential Democrats like U.S. House Agriculture Committee Chair Rep. David Scott of Atlanta, strongly object to tax changes that President Joe Biden proposed in his "Build Back Better" plan for farmland and other assets handed from one generation to the next.
Sept. 21, 2021 Georgia Recorder
Stanley Dunlap reports that a judge delayed a decision Monday in a lawsuit seeking to inspect Fulton County's 147,000 absentee ballots from 2020 in order to get more information from state investigations into allegations of counterfeit ballots. Henry County Superior Court Judge Brian Amero called for the 20-day break in the lawsuit filed by VoterGa self-described watchdog Garland Favorito and other voters against the Fulton County election board to give the secretary of state's office and the Georgia Bureau of Investigation time to file updates on their investigations of accusations that fraudulent ballots were counted in the Nov. 3 election that delivered Georgia to President Joe Biden.
Sept. 21, 2021 Capitol Beat News
Dave Williams reports that Georgia Agriculture Commissioner Gary Black's U.S. Senate bid is attracting support from a significant number of Republicans in the General Assembly despite former President Donald Trump's endorsement of Herschel Walker. Black announced Monday the endorsements of 55 GOP legislators, including Georgia House Majority Leader Jon Burns of Newington and the chairmen of the legislature's two appropriations committees, Rep. Terry England of Auburn and Sen. Blake Tillery of Vidalia.
Sept. 21, 2021 Atlanta Journal-Constitution
Maya T. Prabhu reports that Georgia's restrictive abortion statute is back in court on Friday, with the state appealing a judge's ruling last year to block the law from taking effect. The Georgia Attorney General's office appealed last summer's ruling that stopped the enactment of a law that would have banned most abortions once a doctor could detect fetal cardiac activity — usually around six weeks of pregnancy and before many women know they are pregnant.