Georgia leads in healthcare IT
Growing Atlanta company uses AI to improve outcomes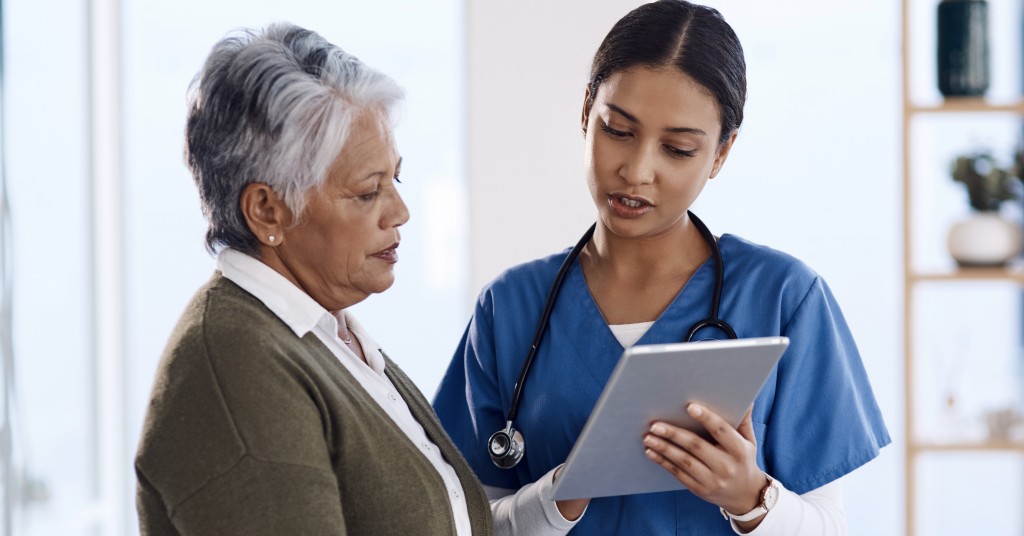 When it comes to health information technology (IT), Georgia is a national leader with more than 225 high-tech health companies employing about 30,000. Many of these companies are experiencing tremendous growth, thanks in part to products and solutions they've developed to address pandemic-related issues.
One Atlanta firm, Jvion, uses clinical artificial intelligence (AI) to make predictions that help reduce hospital readmissions, determine patients' risk for complications and mortality, and even gauge the need for ventilators in overwhelmed intensive care units.
The company's COVID Community Vulnerability and Vaccine Prioritization Map was recognized earlier this year with one of Fast Company magazine's World Changing Ideas Awards for innovation. The map, which is publicly available, highlights communities that are most vulnerable for life-threatening complications from COVID-19 due to socioeconomic and environmental risk factors like poverty, air pollution and others. Jvion launched the application in 2020 just days after the World Health Organization named the coronavirus outbreak as a pandemic.
In addition, Georgia Hospital Services, a subsidiary of the Georgia Hospital Association (GHA), has partnered with Jvion to promote the company's readmissions product as a way for GHA member hospitals to more effectively manage patients' conditions and reduce readmissions. Atlanta-based Grady Health System has been using the Jvion application for two years and has reduced readmissions by 10%.
Learn more about Jvion and other Georgia healthcare IT leaders in this month's feature, "A Byte of Prevention."
Do you follow us? Find us on Linkedin, Facebook, Twitter and Instagram.