Applauding Positive Actions
Recognizing five communities for advancing sustainability and resilience.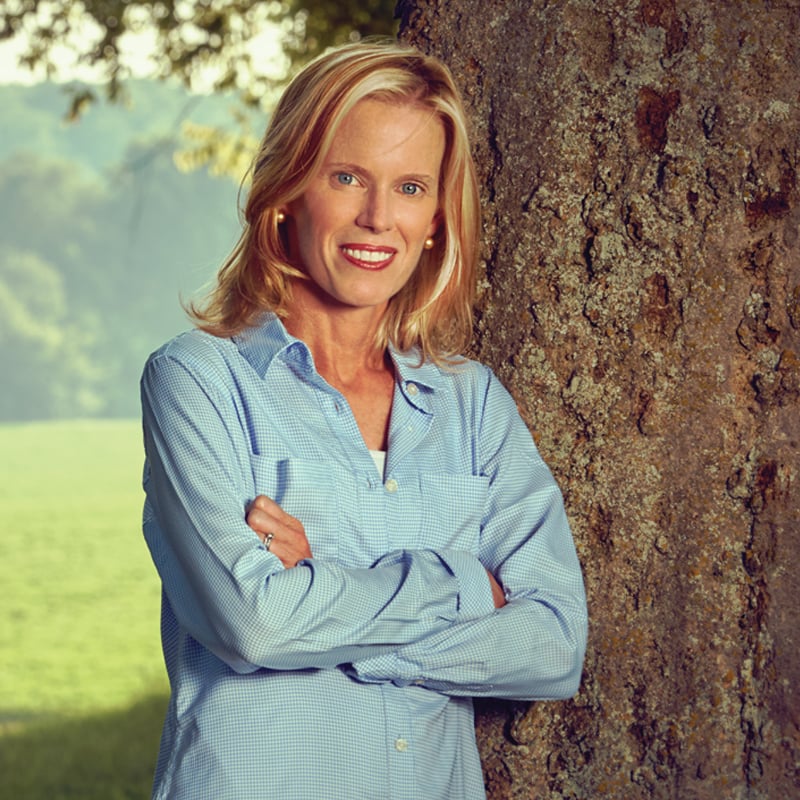 As Georgia's population and businesses grow, so does the need to wisely steward land, air and water for the ecological, economic and quality of life benefits enjoyed by residents. The nonprofit Georgia Conservancy has been working for more than 50 years to protect and conserve these natural resources, and among its priorities is assisting communities in decisions that will lead to sustainable and efficient land use.
This year, the organization teamed up with Georgia Trend to launch the Sustainable Futures Awards, which honor five communities throughout the state that are advancing sustainability and resilience. They are being recognized for their thoughtful approach to housing.
"If we are going to grow by millions of people, where are we going to put them? What are the impacts?" asks Katherine Moore, president of the conservancy. She says the organization supports the reuse of buildings and unoccupied sites to take advantage of infrastructure already in place, including water, utility and public safety services; sidewalks; parking; and roads. Revitalization makes economic sense as local governments confront the rising costs of their services, and the long-term effect is more resilient and sustainable communities.
"To accommodate future change in a more ecologically aware way, we need to be much more careful around reuse, redevelopment and infill so we're land efficient because land is ultimately the host of everything – water, trees, habitat, homes and the built environment," she says. "The Sustainable Futures Awards recognize sustainability through housing, and the projects are replicable and scalable for smaller communities."
---
Brunswick
Post-recession Progress
Brunswick, which is celebrating its 250th anniversary this year, is a model for reusing existing spaces to create diverse housing options. In partnership with several groups, including the Urban Redevelopment Agency, Brunswick Housing Authority, the Glynn-Brunswick Land Bank Authority, private developers and nonprofits, the city has spurred conversion of buildings and vacant land into residences that support walkability and downtown revitalization. Efforts are also underway to provide housing for homeless people.
"We had a really rough period coming back from the Great Recession," says John Hunter, director of planning, development and codes. "We started putting a lot of tools in place that we thought would be really advantageous when things started happening again. Once people started recognizing that there was opportunity in Brunswick, it really took off and people are taking advantage of the tools to move the city forward."
These tools include multiple local, state and federal tax credits and incentives to attract developers' interest, a tax allocation district to finance revitalization of blighted or underused properties and creation of the land bank to help move vacant buildings and properties into productive use. One of the things that sparked much of the citywide work was development of a neighborhood revitalization plan in partnership with the Georgia Conservancy that focused on converting a dead commercial corridor into residences.
Along this two-mile Norwich Street corridor were vacant buildings and properties that could be demolished to make way for sorely needed downtown housing. "We're essentially landlocked," Hunter says, "so we're not a city that's going to be sprawling. Our real opportunity in housing is redevelopment."
The plan that was compiled in 2018 is now coming to fruition with the first commercial building rehabbed to include nine second-story lofts plus one- and two-bedroom apartments that became available in May. In addition, a city hospital built in the 1880s has been converted to apartments and there are several other second-story loft conversions completed or underway.
On an unused former school property less than a mile from downtown, a developer is taking advantage of low-income tax credits and disaster recovery funds to create affordable housing. By the end of the year more than 50 townhouses will be available.
And at the gateway to downtown – on vacant property – Brunswick's first big housing development has been approved for 160 apartment units. According to Hunter, new construction and the adaptive reuse of existing buildings will yield a total of over 200 residential units completed this year.
Like many communities, Brunswick has struggled to address its homeless population. The nonprofit Hand in Hand of Glynn, which provides services to homeless people, worked with the city and raised $3 million in donations to make permanent affordable homes available to adults experiencing homelessness. On the four-acre site where the Altama Presbyterian Church used to sit, 60 one-bedroom houses are being built. The tiny house village, which is near commercial businesses where residents can seek jobs and shop, should be completed in 2023. It will include medical and psychological care, a community garden for residents to grow their own fruits and vegetables and a community center containing laundry facilities, a library, computers, classrooms and offices. Hand in Hand estimates the village will save city taxpayers more than $1.6 million annually in the cost of services to homeless people.
Another tiny house village will serve homeless veterans. A vacant city lot will soon be transformed into the Golden Isles Veterans Village, which will provide 36 transitional homes and wrap-around services to help homeless veterans move on to a brighter future. A few of the homes were completed in July.
"We're looking at ways to address all needs," says Hunter. "We're running everything from tiny houses to low-income tax credit projects, to market rates and rehabilitation of existing buildings. It really is looking at [housing] from all opportunities and all angles."
---
Woodbury
Rural Zone Investment
Woodbury has been called a small city doing big things and that has played out in its efforts over the past three years to address housing needs in a sustainable way. About an hour southwest of Atlanta, the city has a population of approximately 1,000 but it punches above its weight with big ideas.
According to Mayor Steve Ledbetter, a broad coalition of government, economic development and educational entities came together to focus on residential, commercial and industrial growth, with residential taking top priority.
"You've got to bring housing in so you can develop your work pool to satisfy your commercial and industrial," he says.
Efforts began with the development authority purchasing the old Woodbury Bank building downtown and remodeling its downstairs for businesses while constructing 10 loft apartments upstairs that should be finished by Christmas. Two other downtown buildings – one from 1899 – are also being renovated for upstairs living spaces.
But receiving a rural zone designation this year from the Georgia Department of Community Affairs (DCA) and the Georgia Department of Economic Development is what really caused the dominoes to begin falling, and the city has seen more than $1.5 million dollars in investment in two downtown blocks. (Rural zones were initiated to enable businesses and investors to obtain tax credits for qualified activities in small towns.)
"We've got 41 properties inside of our rural zone and 20 of those properties have sold or sold and resold since Jan. 1," Ledbetter says. "The construction is absolutely in warp speed to bring businesses [and housing] into our downtown."
Repaving streets, rerouting traffic and creating more parking have also helped increase downtown Woodbury's appeal. The buzz around all this activity has started to attract developers from other areas of the state, one of which is proposing a 37-acre subdivision within four blocks of downtown.
Ledbetter says more than a dozen houses in the city are being remodeled. "We've gained more new neighbors because we have had old houses that are absolutely gorgeous come back to life," he adds. "Our planning and zoning [department] is asking the community, 'please don't tear down your old house even though it's in bad shape. Let's figure out a way we can repair it.'"
He says building a team and getting the community together is the only way change happens. "We saw an opportunity where we could shine and thrive and we started investing in ourselves."
---
Donalsonville
Heart of the Community
Like Woodbury, Donalsonville in the southwest corner of the state became a designated rural zone this year. Even though it has more residents – about 2,600 – it faces similar challenges.
"Housing is very problematic right now," says Sarah Avery, president of the Donalsonville-Seminole County Chamber of Commerce. "We're an agricultural community, basically, and most of the farms are large corporate farms. They really don't give up land, so finding property for things like subdivisions is very difficult."
Instead, the chamber and the development authority have focused on downtown Donalsonville because it's the heart of the community, she says.
In the strategic planning process required to apply for the rural zone designation, she says community leaders began to prioritize infill housing and neighborhood revitalization. In tandem, a local businessman bought a downtown property that had been damaged first by straight-line winds, then Hurricane Michael. The property required a total rebuild on the same footprint, resulting in three retail spaces on the bottom floor, three apartments in the rear and six on the top floor, most of which are studio apartments that have attracted younger residents and seniors.
Other local business folks also invested in downtown buildings that are in the planning stages for a combination of retail and apartments. And Avery is working with the owners of a former hotel to interest them in rural zone tax credits for revitalizing the property that occupies more than half a block.
In addition, new houses are being built on vacant downtown lots and the former fire station will be transformed into a cultural center housing a museum and art gallery.
The properties being rehabilitated are already connected to city utilities and infrastructure. Avery says other environmental benefits are the removal of hazardous materials from the old buildings and the creation of a cleaner downtown. "When people see one area getting better, I think it's kind of contagious," she says. "It does kind of spread."
---
Hartwell
Holistic Approach
Hartwell, a city of about 4,300 people in Northeast Georgia, received its rural zone designation in 2019 and since then the city's elected officials and staff, two regional commissions, the chamber of commerce, the historic preservation commission and University of Georgia's Archway Partnership have worked together to revitalize downtown. Old vacant buildings have been saved and are now being used, and the town has had nearly $3 million in public and private investment in the past two years.
The planning that led to this success was done with sustainable development in mind, both for commercial spaces and housing. "Housing is a cornerstone issue," says Jason Ford, Hartwell's economic and community development director. "We want people who work here to live here and spend their money here."
A holistic approach is how he refers to the city's efforts. "We're solving a housing issue; we're taking care of our historic buildings; and we're creating that live-work-play space in our community that everyone's trying to do," he says.
That includes revitalizing buildings and existing infrastructure and encouraging infill construction. Several downtown buildings are being repurposed with businesses on the ground floor and apartments upstairs and conversations with developers for more revitalization are ongoing. One recently initiated project is converting the historic Savannah River Playhouse into downtown living. Another development group is turning a couple of smaller buildings into executive suites for people to lease who have to be in town for an extended time.
"Hartwell has gone through a complete transformation in the last couple of years," says Ford. "We've had 30 businesses either open, expand or revitalize a building. We're starting to see more high-density townhomes and apartments being built and it's contributing to our downtown economy because people are living downtown, people are living close enough to walk into downtown. A lot of it goes back to that purposeful planning."
---
Bartow County
Accommodating Growth
For nearly a decade, Bartow County government has been working to address its housing challenges while trying to preserve the character of its rural landscape. Located 45 miles northwest of Atlanta with a population of more than 100,000, Bartow has seen significant growth as a result of its proximity to the metro area and the burgeoning industries in the state's northwest region.
The county has worked with all seven city governments, nonprofits and the Cartersville-Bartow Chamber to plan for intelligent growth. Bartow also participated in DCA's three-year Georgia Initiative for Community Housing program, which provided technical assistance, training and networking to help with creation of a local plan to meet housing needs. In addition, the chamber held a number of community visioning sessions where residents were encouraged to contribute their ideas about the county's future. And the Georgia Conservancy has recently completed a housing assessment to quantify the county's housing needs and support decision-making.
"We've recognized for some years the demand for workforce housing, housing that's in an affordable price range," says Peter Olson, county administrator. "And we've got areas of the county that are fairly blighted that we've been trying to get new projects going in. A part of that strategy, too, has been to try and bring up the quality and pay of the jobs in the county, so folks have the opportunity to make more money and therefore be able to better afford their housing."
One challenge Bartow has is the mismatch between available housing and market demand. Three-bedroom houses have been what builders preferred, but current demand on the part of young people and seniors is for smaller living spaces. To that end, Olson says in the past two years the county and the city of Cartersville have approved about eight new apartment complexes and several townhome communities after many years with neither.
In addition, Prestwick, a developer, built affordable housing for seniors on the west side of the county using low-income tax credits. Olson says the work being done on zoning modifications to increase density should help the county create more districts that fit the modern market.
"We don't have all the answers," he says. "We're trying to strike the right balance."
Sharing stories like these is immensely valuable, says Moore, but the goal of the Sustainable Futures Awards is also to foster peer-to-peer information exchange so more communities can begin to adopt similar practices. "Housing is only the beginning," she says. "We plan to highlight different geographies each year in other aspects of sustainability that are advancing Georgia in that direction."