Georgia Trend Daily – Aug. 19, 2021
Aug. 19, 2021 GPB
Stephen Fowler reports that the Georgia State Election Board has appointed a bipartisan three-member panel to initiate a performance review of Fulton County's elections board, the latest step in a lengthy process allowed under a new GOP-backed state law overhauling elections. Gwinnett County Elections Board member Stephen Day, Catoosa County Elections Board chairman Ricky Kittle and Secretary of State general counsel Ryan Germany will begin a review of Georgia's most populous county after a number of Republican lawmakers initiated complaints about the 2020 election cycle in late July.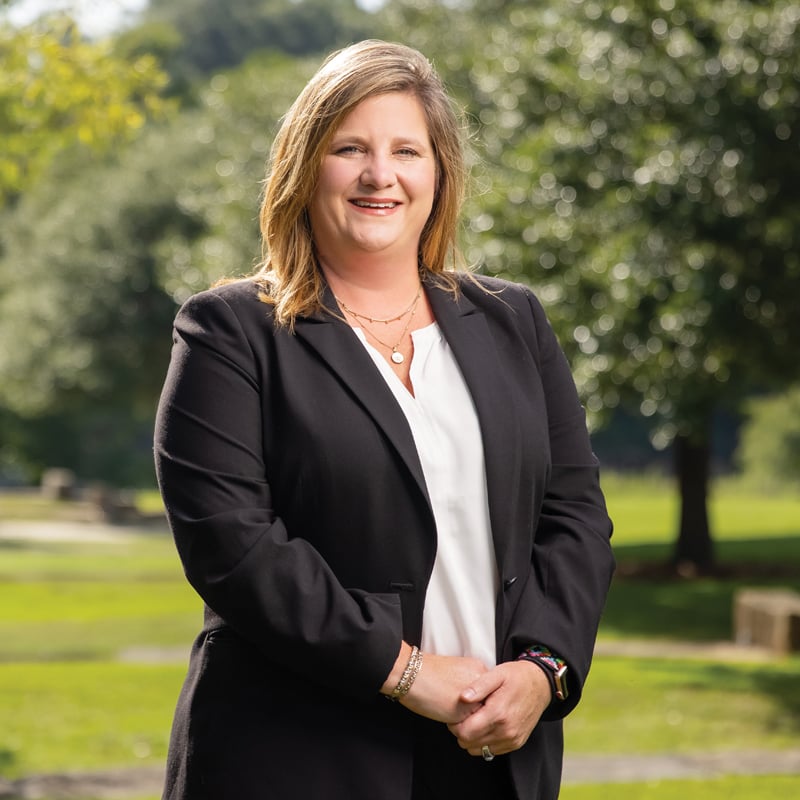 Aug. 19, 2021 Georgia Trend – Exclusive!
K.K. Snyder reports, determined to throw off the pall that blanketed Dougherty County for more than a year, community leaders, educators and business heads are busily polishing the economic silver and updating the quality-of-life menu in hopes of attracting new residents, more visitors, and new and expanding industry. From strategic planning to perfecting the pandemic pivot, the Good Life City is open for business.
Aug. 19, 2021 Atlanta Journal-Constitution
Andy Peters reports that the former chief executive officer of SunTrust will get his turn next month to lead Truist Bank. William Rogers, 63, will become CEO of Truist on Sept. 12, succeeding Kelly King in a long-planned move.
Aug. 19, 2021 Albany Herald
Staff reports that Phoebe Putney Health System was caring for 180 COVID-19 patients in its hospitals at noon on Wednesday, just four shy of the peak it reached on April 9, 2020 when the Albany area was a leading global pandemic hotspot. With COVID-19 cases surging at an alarming rate, Phoebe is postponing all elective surgeries at its main hospital to make additional clinical staff available to focus on the hospital's COVID response.
Aug. 19, 2021 Newnan Times-Herald
Jeffrey Cullen-Dean reports that a construction and demolition recycling center is coming to Grantville. The industrial development will be located on a 509-acre tract of land off Minnie Sewell Road.
Aug. 19, 2021 GlobalAtlanta.com
Trevor Williams reports that a Canadian-owned land management firm has acquired a combined 808 acres in metro Atlanta and south Georgia to allow for the construction nearly 1,700 single-family homes. Based in Calgary, Alberta, Walton Global started in 1979 and over time has consolidated into one of the largest land asset companies in the world, with more than 98,000 acres under management in North America and a growing global footprint.
Aug. 19, 2021 Georgia.org
Staff reports that the Georgia Department of Economic Development (GDEcD) is now accepting nominations for the 2021 GEAR Awards. These awards are designed to recognize forward movement in the automotive and mobility industries through innovation and emerging technologies.
Aug. 19, 2021 Georgia Trend – Exclusive!
Julia Roberts reports that construction is booming, and with significant investment in infrastructure by the state and federal governments on the way, that "boom" is about to explode. The impact on our economy could be tremendous, but so will the impact on our environment.
Aug. 19, 2021 The Center Square
Nyamekye Daniel reports that Georgia is recovering from the COVID-19 pandemic slower than most states, a new report shows. Looking at metrics from July 29 through Aug. 4, financial website WalletHub ranked Georgia the ninth slowest out of the 50 states and District of Columbia for its recovery status.
Aug. 19, 2021 Georgia Recorder
Ross Williams and Laura Olson report that nursing homes will be required to ensure their staffers are vaccinated against COVID-19, or risk losing federal Medicare and Medicaid dollars, the Biden administration announced Wednesday in a major move on vaccinations as the delta variant sweeps many states.
Aug. 19, 2021 Atlanta Journal-Constitution
Patricia Murphy, Greg Bluestein and Tia Mitchell report that while some far-right conservatives are taking a nativist tone toward the Afghans who risked life and limb to support the U.S. military over the last two decades, state GOP leaders are sounding surprisingly receptive to accepting refugees. David Belle Isle, a candidate for secretary of state, this morning slammed his rival U.S. Rep. Jody Hice for opposing a measure that would have made it easier for Afghan citizens who helped the war effort receive special U.S. visas.