Albany | Dougherty County: Open for Business
Industry expansions, infrastructure upgrades and education.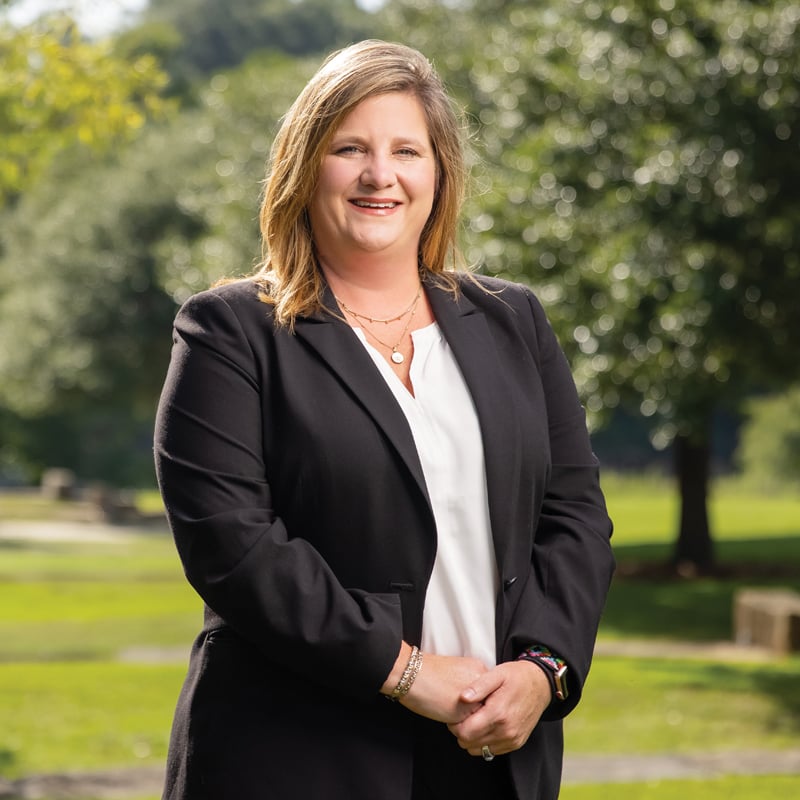 Determined to throw off the pall that blanketed Dougherty County for more than a year, community leaders, educators and business heads are busily polishing the economic silver and updating the quality-of-life menu in hopes of attracting new residents, more visitors, and new and expanding industry. From strategic planning to perfecting the pandemic pivot, the Good Life City is open for business.
And not only are they open, but several companies that call the area home are expanding as a new economic development leader returns to spearhead the projects.
Jana Dyke grew up in neighboring Lee County and has worked in various capacities in economic development since graduating from high school, most recently in Ware County. In December she became president and CEO of the Albany-Dougherty Economic Development Commission. While she says much has changed during her absence, she and her husband, William, also a Lee County native, are happy to have brought their family full circle after 20 years away.
Dyke jumped right into assisting with a major two-pronged expansion project announced by Outdoor Network just prior to her arrival. The company, which manufactures marine and powersports parts, is making a $21.8 million capital investment and bringing 92 new jobs to the community for an expanded call center in the old MacGregor Golf building, where it will consolidate and expand its existing call center and distribution headquarters.
In addition, Outdoor Network will expand the footprint at its current advanced manufacturing facility in south Albany, where the company produces 125-200 HP diesel outboard engines for OXE Diesel. Production of the first outboard motor was expected this summer and Dyke says Outdoor Network has already exceeded its original capital investment and jobs commitments.
Another existing industry that chose to grow locally is Pratt Industries, manufacturer of corrugated boxes. Pratt announced an expansion of over 100,000 square feet, a commitment totaling $18.5 million, says Dyke. In addition, the company will hire more than 30 new employees during the next three years. Pratt is currently operating out of three separate locations, including the old Bobs Candies facility. The expansion will allow the company to bring everything in house, making it much more efficient, she says.
Also expanding in Dougherty County is Amadas Industries, manufacturer of peanut pickers and implements. The company was preparing to relocate to another community, says Dykes, but the commission was able to pair it up with a commercial realtor in town through whom Amadas purchased the old Better Brands beverage distribution facility for $750,000. The company will make about $250,000 in improvements and add 10 positions to its current eight, she says.
"We're really at an exciting time and economic development overall is wide open," says Dyke, adding that she's hoping to soon announce a $21 million project by a newcomer.
---
Addressing Challenges
Dougherty County was one of the first communities in the country to be walloped by COVID-19 in 2020. Phoebe Putney Memorial Hospital stepped up to decrease infection rates and maintain stability at the hospital, aided by millions in federal aid and massive infusions to the Phoebe Foundation COVID-19 Relief Fund, including $500,000 from Truist Bank, $125,000 from the Pfizer Foundation, $27,000 from Walmart and $1 million from former Sen. Kelly Loeffler and her husband New York Stock Exchange owner and CEO of Intercontinental Exchange Jeffrey Sprecher. These and additional innovations have kept Phoebe fully staffed throughout the pandemic.
The cash influx helped support the community's biggest health resource during unprecedented challenges. But other problems lurk in the form of Albany's aging water infrastructure, which the federal government is requiring the community to upgrade by June 2025, at an estimated cost of $105 million.
"What we have is a 100-year-old system that channels both sewer and stormwater [which now must be separated]. Under the American Rescue Act, we received approximately $20 million, and every copper penny is going into the project," says Albany Mayor Bo Dorough. The city also received another $4 million for the project from the state. Additional funds will come from raising utility rates and Special Purpose Local Option Sales Tax (SPLOST) funding.
Another challenge, specifically in South Albany, has been the lack of access to food shopping, but that will soon change with the addition of a grocery store. "We were elated that after many months we were successful in persuading a grocer, Food 4 Less, to locate in an area of town considered a food desert because of the lack of opportunities for food shopping," says Dorough. The store will bring 40 full-time and 20 part-time positions.
---
Welcome to Albany
Because of Albany's very public role as a COVID hotspot much of last year, getting visitors to town proved understandably difficult. Looking for an opportunity to turn that perception around, the Albany Convention & Visitors Bureau started a social media campaign about things to love in town. And as more people began to travel this summer, the organization launched a scavenger hunt for locals and visitors. The contest focused on attractions, restaurants, historic sites and other significant points of interest to encourage everyone to see all the good Albany has to offer.
To provide accommodations for the increased number of visitors, developers are about to begin construction on the downtown Hotel Gordon project in a six-story, historic building that most recently served as the city's Water, Gas and Light Commission facility. The $19.5 million, 80-room hotel will feature a grand winding staircase leading to a large ballroom on the second floor, and two bars, one on the rooftop.
"It's really going to be a boost to downtown Albany to attract a more discerning tourist. We have to provide visitors a more rewarding experience when they come to downtown," says Dorough, adding that the eventual relocation of the Albany Museum of Art to Broad Avenue will also boost the draw to downtown. The move is planned to happen within the next five years, says Andy Wulf, museum executive director.
Runners didn't balk when organizers decided to make the 15th year of the historically well-attended Snickers Marathon a month-long virtual event this spring, and 350 of nearly 1,000 registered still participated, with everyone also given the option to defer to next year, says Rashelle Beasley Minix, CVB director.
"They kind of got two races for the price of one. It's going to be a record-setting year," she says. "Because this race was created to be a tourism draw, by giving them the virtual option and deferring them, it means we will still have those 900-plus people coming to Albany next year. That's what was most important to us, is making sure we were able to give our businesses that kind of shot in the arm for next year."
The CVB didn't rest on its laurels just because it wasn't business as usual month after month. Instead, they joined with the chamber of commerce and the economic development commission to help local businesses struggling to fill empty positions. Minix says they created a spreadsheet of nearly 100 participating businesses along with the jobs available and the qualifications. They sent the spreadsheet to area high schools and colleges to email students looking for work.
Family reunion business will be down this year, Minix anticipates, but she hopes to see it come back in force next year. In preparation, she's working on a new campaign to focus on family reunions, including a landing page on the CVB website and a digital campaign for those searching for a family reunion destination.
"We typically have 60 to 100 family reunions each year," says Minix, including many that have no personal ties to Albany but rather choose it because it's a central location. "We're very affordable and offer a lot of resources for catering and other reunion needs. We're a good central location for Florida, Alabama and North Georgia."
Family reunion participants and other visitors may soon have even more to explore in the Albany area, as Chris Cohilas, chair of the Dougherty County Board of Commissioners, says the county is making a significant investment in the Radium Springs area, which was for years considered one of Georgia's seven natural wonders, he adds.
"We've been able to access a $1.5 million allocation from the state legislature to repair the bridge at Radium Springs at Spring Run Creek. We're also putting in a trail system and have spent a lot of money revitalizing an area devastated by the '94 and '98 floods, as well as the 2017 tornado," says Cohilas.
The county has spent about $2 million to repair Radium Springs roads destroyed by the tornado, and leaders are working to use congressionally allocated funds to revitalize housing there.
"We're bringing that area back. Our goal is to make it a beautiful tourist destination," says Cohilas.
In the next year or so, he's also hoping to build more trails in conjunction with greenspace the county has acquired on the old golf course. Ultimately these new trails would run from Radium Springs to Albany State University and then to downtown, providing greater connectivity for the university and bringing more vibrancy to the downtown area.
---
Eyes on the Future
The Albany Area Chamber of Commerce is already seeing some success from the city's Strategic Plan 2023 launched earlier this year. It focuses on accelerating economic growth, prosperity and opportunities by convening the business community and leveraging partnerships, says Chamber President and CEO Bárbara Rivera Holmes, who calls it "a very robust plan."
One of the five areas addressed by the plan is economic mobility, which Holmes says is new for the chamber. "Really looking at how we leverage partnerships, where are the gaps that, if filled, would create greater opportunities for more people. It's about bringing a lot of groups together, working with the Housing Authority, United Way of Southwest Georgia, Strive to Thrive and so many others to really bring those pieces together and help advance that economic mobility for our community and really for our region."
Other areas addressed in the strategic plan include military affairs; small business development; entrepreneurship and innovation; talent, education and leadership; and government affairs.
Anthony Parker, president of Albany Technical College (ATC) is also looking ahead and being even more proactive than usual by trying to both "see around the corner and into the horizon," to prepare as many students as possible to fill regional workforce needs as the area comes out of the pandemic.
"I think every technical college, every workforce college in the country is going to need to be a little more nimble right now," Parker says. "Whatever your strategic plan told you in 2019 is probably, at best, only 50% accurate right now."
ATC signed a memorandum of understanding in February with the Marine Corps Logistics Base (MCLB) Albany for an internship program that will offer many students a career advantage.
"That is going to give individuals enrolled in technical college an opportunity to prepare for employment with the Department of Defense or one of the contractors by getting an early opportunity to work with them," says Parker.
In the first round of the program, most of the student interns will be those preparing for careers in IT, administration and support, he says. "We're hoping to also expand to the maintenance side as we've done in the past," he says.
The college also wants to continue partnerships for some of its more traditional technical programs with local companies such as TransPower, a diesel sales and maintenance business, Albany Air Conditioning & Heating and others.
"We're working to expand our traditional programs with internships," says Parker. "It's important that the new programs we offer are onboarded properly so that we can get the most out of their opportunities."
There are several new programs in ATC's Carlton Construction Academy, including alternative energy, he says, and other programs that had to be adjusted to meet the latest technology being used in the construction industry, changing drafting to engineering graphics, for instance.
"The benefit of making that change to engineering graphics is that organizations like the maintenance center at MCLB get more relevant graduates," says Parker. "They're able to plan and engineer and construct with 3-D metal printing on a large scale because they've learned to do it on a smaller scale here."
ATC is also stepping up efforts to assist the region and state to find commercial truck drivers by looking into opportunities to get hazmat drivers prepared for the workforce. Parker says the industry is anticipating or has already experienced a shortage in gas and diesel fuel tanker drivers due to a larger than expected rate of retirement and the increase in home deliveries during the pandemic.
"More things are being delivered to the front door than have been in the past. I don't think there's going to be a 100% return to the grocery stores and Walmart in person," says Parker.
It's just one way the pandemic, which hit this region hard, will have a long-lasting effect – and is keeping leaders on their toes.
---
Local Flavor
Swim with the Fishes
What could an albino alligator, a blue heron with a broken wing and a French angel fish have in common? They're all right at home in Albany's Flint RiverQuarium Environmental and Education Center.
Following the flood of 1994, leaders chose downtown revitalization as one of the ways to overcome the devastation and promote economic growth. The Flint RiverQuarium was developed as the centerpiece of the proposed revitalization plan, not only to highlight the flora and fauna of the Flint River but also to add a unique asset that would be a draw for locals and visitors alike, says Executive Director Tommy Gregors.
Sharing with visitors the values of natural resources, especially water, the facility spotlights the geologic, hydrologic, ecologic and climactic conditions of the Flint River basin. The lessons are particularly important for students, and school field trips bring a large number of visitors through the doors, says Gregors, adding that school groups have started to return following the lifting of pandemic shutdowns and restrictions.
The main attraction is the 175,000-gallon, 22-foot deep Blue Hole Spring, home to more than 120 kinds of fish, turtles, alligators and other creatures readily found in the river's many springs. Freshwater and saltwater tanks in the Flint River Gallery highlight primary habitats along the Flint, from its urban headwaters in a culvert at Hartsfield-Jackson Atlanta International Airport to its confluence with its sister river, the Chattahoochee, at Lake Seminole to Apalachicola Bay and the Gulf of Mexico.
Another exhibit, Spring Run Creek is where visitors flock to view the alligators, including Moonshine, an extremely rare, red-eyed albino gator. And out back, the Cypress Creek Aviary provides a safe environment not only for birds indigenous to the basin, but also to non-releasable birds received from wildlife rehabilitators and animal rescue groups.
Open since 2004, the RiverQuarium recently underwent a facelift, freshening paint and other basics. Soon, says Gregors, they'll be revamping exhibits to make them more interactive, especially those designed to interest younger visitors.
"We recently completed a master plan that will guide us into the future," he says. "We want to make sure we stay relevant to what our visitors want to see."
The Flint RiverQuarium offers annual memberships for individuals and families, designed to encourage visitors to return time and again, making it even more important for displays and exhibits to remain fresh, he says.
"Roughly 35 to 40% of our visitors come from out of town," says Gregors, who also serves as executive director of the nearby Thronateeska Heritage Center, an interactive science and history center.
Chehaw Park and Zoo and Thronateeska have joined the Flint RiverQuarium to make up the Artisian Alliance. The collaboration has allowed the three to create joint programming, memberships and fundraisers and use limited resources more effectively, he says.
The Flint RiverQuarium is open seven days a week. For more information, visit flintriverquarium.com