MegaSlab is "Building a Revolution," and It Could Save the Planet
Turning concrete from an environmental challenge into a solution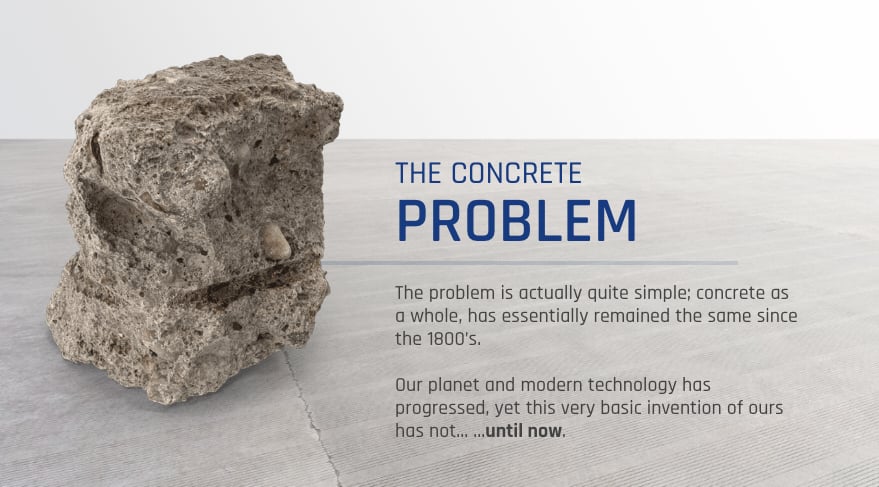 Construction is booming, and with significant investment in infrastructure by the state and federal governments on the way, that "boom" is about to explode. The impact on our economy could be tremendous, but so will the impact on our environment. Concrete is the second most-consumed substance on the planet and accounts for about 8 percent of global CO2 emissions. Where some see an environmental challenge, MegaSlab, a Marietta-based concrete technology company, sees a once-in-a-lifetime opportunity to transform an industry that has remained relatively unchanged for centuries and change the world – reducing CO2 emissions by up to 50%. In comparison, CarbonCure Technologies Inc., a company in which environmental advocate, Bill Gates, has invested, claims to reduce carbon emissions by only 5 percent.
The reduction in emissions alone is enough to send shockwaves through the marketplace, but when you consider MegaSlab also reduces maintenance, amount of product needed and provides unmatched strength and durability, that changes everything about how we use and think about the second most consumed substance on the planet.
MegaSlab was founded by Jason Adams, who came up with the idea as a concrete construction executive. "We created the best way to lower CO2," explained Adams. "Take the second most used substance on the planet, make it stronger and more durable than ever before, and in doing this, we can use less of it. We provide the market with a complete engineered concrete system following a patent-pending process while utilizing the most advanced nanotechnology blends and fibers to create concrete that would have made the Romans envious. For the first time in our history, we can offer our concrete at a competitive price to asphalt, all while increasing the performance and durability of our concrete to levels never before seen."
The concrete technology company is also opening eyes at e-commerce giant Amazon, which is committed to being net-zero carbon by 2040. In an upcoming project for Amazon in Dallas, MegaSlab will be used for the company's exterior paving to reduce its CO2 emissions by up to 50%. With that "feather in their cap" and a wealth of other benefits, you can see why businesses of all sizes are taking a closer look at MegaSlab.
MegaSlab is not only saving businesses time and money; it's also protecting the surfaces themselves from damage from heavy equipment, freezing/thawing, and de-icing salts. Any business or industry that uses concrete can benefit from MegaSlab, including cold storage, manufacturing, intermodal and ports, heavy equipment, waste management, and more. The revolutionary product has already become the material of choice for Caterpillar dealerships for its unmatched strength and durability. No other solution could take the excessive abuse of a D8 bulldozer.
MegaSlab is turning the construction boom into a revolution and, in the process, building a better world for all of us. Be a part of it.