Georgia Trend Daily – Aug. 12, 2021
Aug. 12, 2021 Rome News-Tribune
Doug Walker reports that Georgians from Valdosta to Rome voiced concerns that if an unlined ash pond at Plant Hammond were left as is, it would set a dangerous precedent for others across the state. Georgia Power is seeking a permit to cap-in-place Ash Pond 3 at the plant west of Rome in Floyd County.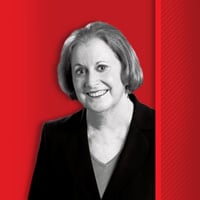 Aug. 12, 2021 Georgia Trend – Exclusive!
Susan Percy writes, growing up in DeKalb County, I knew Stone Mountain pretty well – the world's largest exposed granite outcropping, formed more than 300 million years ago by volcanic pressure inside the Earth. It was a familiar landmark visible from roadways and other vantage points throughout the area.
Aug. 12, 2021 Capitol Beat News
Dave Williams reports that Georgia set records for jobs and economic development investments during the last fiscal year despite the coronavirus pandemic, Gov. Brian Kemp announced Wednesday. Nearly $11 billion in new investments during fiscal 2021, which ended June 30, represented a 46% increase over the last fiscal year, while 33,439 jobs created across the state beat the previous record by 5%.
Aug. 12, 2021 Atlanta Journal-Constitution
Matt Kempner reports that conventions and trade shows are making a comeback in metro Atlanta, even as the delta variant spreads and other businesses rethink plans. Organizers have recently begun booking and holding as many events as before the pandemic. And the area's largest venue operators say they haven't had any recent cancellations tied to COVID-19 concerns.
Aug. 12, 2021 WABE 90.1
LaShawn Hudson reports that amid the pandemic, Georgia State Parks and Historic Sites have seen an unprecedented amount of visitors as it celebrates 90 years in operation. Kim Hatcher, a public affairs coordinator for the Georgia Department of Natural Resources, says the health and safety of park rangers and guests have been a priority.
Aug. 12, 2021 Macon Telegraph
Tamari Perrineau reports that there's a new player in the food delivery battle, and the company is looking to hire hundreds of Middle Georgia drivers. The popular food delivery service Waitr announced Wednesday it was hiring 200 drivers in Macon.
Aug. 12, 2021 Georgia Health News
Andy Miller reports, across Georgia on Wednesday, dozens of hospitals were reporting severe ER crowding and various forms of "diversion " — sending patients elsewhere due to capacity problems. The Delta variant of COVID-19, sweeping through the state, is rapidly increasing case numbers and hospitalizations.
Aug. 12, 2021 Georgia Trend – Exclusive!
Mary Ann DeMuth reports, at the Gwinnett Chamber's 73rd Annual Dinner, held in person recently after being rescheduled from February, members, businesses and community leaders were celebrated for the challenges they persevered through in 2020. Charlotte Nash, former chair of the Gwinnett County Board of Commissioners, was among those honored.
Aug. 12, 2021 Augusta Chronicle
Jozsef Papp reports that Fort Gordon is seeing growth in the workforce and has seen the continuation of construction projects throughout the installation even during the COVID-19 pandemic. Garrison Commander Col. Shaw Pick said Fort Gordon, with a supported population of 120,209 of service members, civilians and family members can be considered the sixth largest city in Georgia.
Aug. 12, 2021 Brunswick News
Lauren McDonald reports that clean energy leaders and others working to grow the industry in Georgia and beyond met Wednesday on Jekyll for a conference focused on solar and sustainability issues and the growing electric vehicle market. Georgia Public Service Commissioner Tim Echols worked with other energy and conservation leaders to organize the event ahead of a two-day Climate Conference, hosted by the state's Department of Natural Resources, that begins today on Jekyll.
Aug. 12, 2021 Rome News-Tribune
Diane Wagner reports that Luke Martin, a former Rome Circuit assistant district attorney and chair of the Floyd County GOP, announced Wednesday he is running for the Georgia State Senate District 52 seat. The seat is currently held by state Sen. Chuck Hufstetler, R-Rome, who said he's planning to seek reelection.
Aug. 12, 2021 Savannah Morning News
Will Peebles reports that the Democratic Party of Georgia has filed a complaint with the Federal Election Commission alleging illegal campaign spending by 1st District Congressman Buddy Carter. The complaint centers around a statewide advertisement aired by Carter during the Major League Baseball All-Star Game.
Aug. 12, 2021 The Center Square
Nyamekye Daniel reports that Secretary of State Brad Raffensperger is calling on the Georgia Legislature to change the state constitution to clarify only U.S. citizens can vote in the state. State law already specifies "every person who is a citizen of the United States and a resident of Georgia as defined by law … shall be entitled to vote."
Aug. 12, 2021 Atlanta Journal-Constitution
Greg Bluestein reports that the crowd was just beginning to break up at Senate candidate Gary Black's campaign stop in Marietta on Wednesday when he was asked his stance on the dual infrastructure and budget proposals moving forward in Congress. Before the question ended, the Republican interjected: "No and no."