State of Mind: The Mountain
The Stone Mountain Memorial Association has its work cut out for it as it ponders the future of the Confederate carving.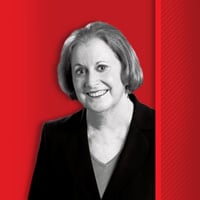 Growing up in DeKalb County, I knew Stone Mountain pretty well – the world's largest exposed granite outcropping, formed more than 300 million years ago by volcanic pressure inside the Earth. It was a familiar landmark visible from roadways and other vantage points throughout the area.
Well before the state park was established as a memorial to the Confederacy, the mountain was a place you could drive to, then simply climb – with your family, a church youth group or a gaggle of high school friends. Good, cheap, innocent fun, with just the tiniest hint of adventure. There was a white line rather sloppily painted along what was supposedly the best and safest climbing route but there were rumors of jokesters who liked to repaint and redirect it, so it was a good idea to watch your step.
The huge carving was always there – at roughly three acres in size, it was hard to miss – but it's not something I recall giving much thought to. I'm not even sure I could have told you for certain who the three figures (Jefferson Davis, Robert E. Lee and Stonewall Jackson) were, but I knew they represented the Confederacy and seemed to be important to generations older than mine. The occasional reports of Klan cross-burnings or rallies at the mountain seemed like aberrations, far removed from light-hearted outings with friends.
I do remember at some point wondering why anybody thought it was necessary to "embellish" an already pretty cool natural feature. And, truthfully, I still wonder that – along with a lot of other things.
I have learned, as many of us have, that the carving is more than a mere historical commemoration. It is, no matter what its defenders want it to be, a larger-than-life glorification of a cause built on enslaving human beings. And once you view it that way, it is impossible to see it simply as a harmless relic of an earlier time.
The idea of the carving was advanced early in the 20th century, around the time the Klan was being revived. Work began in 1915, but it took more than 50 years and a couple of false starts to complete. Vice President Spiro Agnew attended the dedication ceremony in 1970.
There has been much controversy surrounding the park – not just the mountain carving, but the Confederate flags and the streets named for prominent figures like Lee and Davis.
Lately, financial concerns have arisen – obviously related to that controversy but certainly intensified by the pandemic. The Norcross-based company that operates attractions at the park, Herschend Family Entertainment, has announced it will leave next summer. Reports indicate that Marriott, which runs a hotel and conference center there, will leave as well.
Last spring Gov. Brian Kemp named an Athens minister, Rev. Abraham Mosley, as board chair of the Stone Mountain Memorial Association. He is the first Black person to hold the position and he faces a daunting task. At a meeting in May, the board approved some changes to the park, including a new exhibit to address the history of the park and the carving and the relocation of some Confederate flags. A Georgia law prohibits the flags' removal, but they can be moved.
It's been many years since I went to the mountain. So, on a beautiful almost-summer day, I drove out there, having bought my $20-plus attractions pass online, to take a look.
The first thing I noticed was the absence of Confederate flags – there were hundreds of American flags, but no Confederate stars and bars visible anywhere I walked or drove in the park. (The park's museum, Memorial Hall, was closed when I was there, so I didn't get a look inside.)
Most striking, though, was the park itself – it's beautiful, with hiking trails and bike paths and picnic spots.
But you simply can't ignore that carving. There are lots of solutions floating around, some impractical, many costly – "un-carving" it, re-carving it with Civil Rights figures, leaving it alone but adding interpretation and context. Frankly, I'd like it gone. But my view is surely influenced by the regret I feel that it took me so long to truly understand the symbolism.
I hope the memorial association can find a way to solve the very big problem it is confronting. But I can't help thinking, wouldn't it be nice if the original carving enthusiasts had just left things alone and let the mountain be a mountain?