Gwinnett Chamber honors visionaries and achievements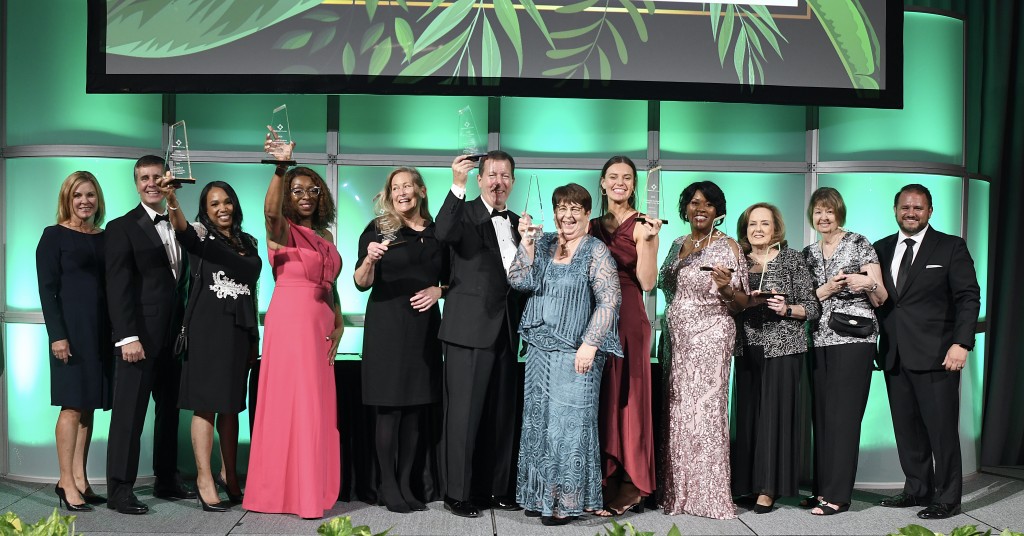 At the Gwinnett Chamber's 73rd Annual Dinner, held in person recently after being rescheduled from February, members, businesses and community leaders were celebrated for the challenges they persevered through in 2020. Charlotte Nash, former chair of the Gwinnett County Board of Commissioners, was among those honored. She received the 2020 Citizen of the Year Award for services having the greatest impact on overall quality of life in the county.
For service to the community, four individuals received Public Service Awards:
In addition, the chamber presented fiber optic products manufacturer OFS with the James L. Maran International Award that recognizes a global company that has located in Gwinnett County. And Community Sustainability Enterprise, a nonprofit dedicated to improving opportunities for low-income communities, was awarded the D. Scott Hudgens Humanitarian Award.
Photo by Jennifer Stalcup. Shown are award recipients and Gwinnett Chamber officials.
Do you follow us? Find us on Linkedin, Facebook, Twitter and Instagram.