A World of Opportunities
Strength in various industries helped Georgia grab a spot as one of the nation's top 10 exporting states in 2020.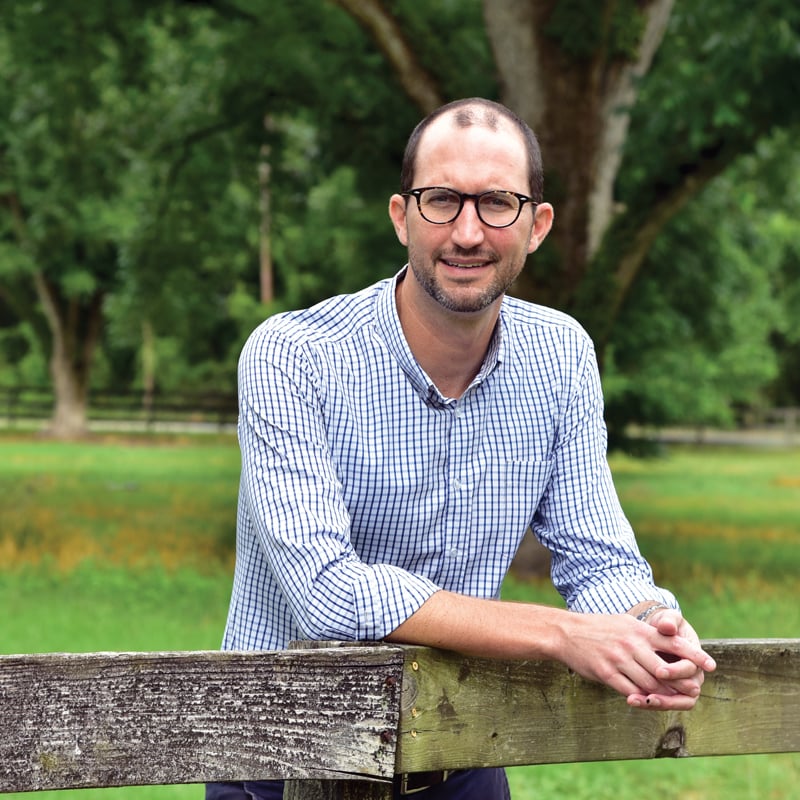 The past few years have been tough on many in the Georgia trade community. Georgia's agricultural exporters were hit with back-to-back hurricanes in 2017 and 2018, and federal trade policy and messaging from the previous administration was often confusing. Then came the COVID-19 pandemic. No one knew how things would shake out, trade-wise. Now the numbers are in, and it seems Georgia fared pretty well.
According to the 2020 Annual Trade Report from Georgia's Department of Economic Development (GDEcD), the state vaulted to the No. 10 spot in the nation's top exporting states last year, sending $38.8 billion in goods to 215 unique export destinations. And while U.S. exports decreased by close to 13% during the pandemic year, Georgia's declined by just 6%.
Mary Waters, deputy commissioner for international trade for GDEcD, sums up the state's success in one word: diversity.
"There's a lot outside our control," she says. "But I think that in a really unusual year that impacted different sectors in different ways and at different times, the fact that Georgia has a very diversified industrial base and economy – it's not just manufacturing, it's not just agriculture, it's not just services and technology, it's really a rich mix of all of those – really helped cushion downturns that other states that aren't as diversified experienced."
Georgia's big three industries – aerospace, agriculture and automotive – held up remarkably well. Agricultural exports dropped less than 1%, while automotive exports jumped 38% in 2020.
"I think that tells a couple of different stories," says Waters. "The first is that Georgia is a strong automotive manufacturing state and part of the supply chain of a lot of OEMs [original equipment manufacturers] located not just here in Georgia but across the Southeast. That speaks to our logistics assets, and in the automotive sector, automotive imports were down but automotive exports were up. That shows that Georgia is very much in the mix when international companies and international suppliers had to shift their supply chain because of the pandemic. They were able to do that successfully here in Georgia and the Southeast and get products back out to global markets when European manufacturing might not have been robust."
The aerospace/aviation sector, with more than 800 companies at every stage of the supply chain, also held firm, remaining Georgia's No. 1 export industry in terms of dollar value.
"It totaled $10 billion last year," says Waters. "More than a quarter of Georgia's exports are aviation-related."
But Georgia's export success story is very much a statewide, small business success story. And GDEcD helps small businesses, as well as the major sectors, tell that story with introductions to strategic overseas markets, education programs, trade show support and more.
"It really comes down to the dedication of companies to seek out long-term growth by gaining new international customers," Waters says. "That can happen anywhere and with any size company, and we're here to support them."
---
The Power of Peanuts
In 2013, entrepreneur Reid Edgar was looking for a new business to start when he learned about powdered peanut butter – pressed and ground peanuts that can be used in place of traditional peanut butter or as a dry seasoning.
"As soon as I saw it, I felt it checked all my boxes as far as uniqueness, great taste, really healthy, limited competition at the time, a lot of opportunity with limited market penetration," he says. "It really was the perfect thing."
Headquartered in Atlanta, the Tru-Nut Co. produces powdered peanut and almond butter. Though a novice in the food business, Edgar found a way to make, distribute and get it into local stores. Two months after starting his business, a firm in Kuwait placed a large order via the company website. It was Tru-Nut's first international order.
Learning on his own and on the fly, Edgar says the company basically doubled its production volume with that single order. Eventually, he sought assistance from the Southern United States Trade Association (SUSTA) and GDEcD. Now, Edgar estimates about 15% of Tru-Nut's business is international.
"Pretty good for a small business, and our product is sold in almost 30 countries," he says. "We've done well with what we've got."
In 2020, Tru-Nut's volume rose 25% over the previous year – since it sells primarily in grocery stores where most people did their shopping. The company launched a new account – Kroger – in the middle of the pandemic and, in 2021 with assistance from the GDEcD, began selling in the world's largest market, China.
---
Entering New Markets
Georgia companies don't just export products and services; they also export technology. Chrissa McFarlane, founder and CEO of Patientory, set out to construct an app that allows individuals to centralize and store all of their medical records and share them with whichever healthcare professionals they wish. Securing the data was her first step.
"I basically bet on blockchain as the infrastructure technology to secure health information," she says. "The premise around blockchain is self-sovereignty. It not only allows security and [regulatory] compliance, now it can allow for ownership. It doesn't matter if you go to so many different doctors with a multitude of electronic records management systems that don't speak to each other. We can have a technology that seamlessly pulls that all together, and that's what we're doing with Patientory. We're using this innovative technology to tie all this information together so that you have that store of records anytime, anywhere you go and you own it."
The free Patientory app provides users (currently more than 35,000 subscribers globally) with a limited amount of free storage to manage, view and share their medical records. The company is beta-testing a proprietary cryptocurrency (called PTOY) that will be used to provide end-to-end encryption of all data. Subscribers will use the cryptocurrency to purchase additional storage space.
The company also developed an enterprise software tool, Neith, that provides solutions for healthcare organizations. For its efforts, the company was recognized as a 2020 GLOBE Award recipient by the state for entering new international markets in the previous year and honored as a Technology Pioneer in June by the World Economic Forum.
---
Explosive Sales
Founded in 1968, Byron-based Pyrotechnic Specialties Inc. (PSI) is on the site of a 380-acre former missile base built during the Cuban Missile Crisis.
Today, PSI manufactures pyrotechnic and explosive materials used in several key industries – defense (signal flares used by the military), aerospace/aviation (ignitors for rocket motors; fuses that ignite countermeasure flares), and some automotive (airbag propellant). Brad Swann, the company's sales representative, was hired to develop PSI's overseas sales.
Swann frequently takes advantage of GDEcD assistance such as sharing the cost of a booth at trade shows and trade missions and providing names of potential customers, sometimes arranging a car, driver and interpreter.
"They're always trying to help stimulate business," says Swann. "They've been very accommodating, and it's one reason we've got all the international sales we have now."
PSI exports to 20 countries, including Korea, India, Thailand and Singapore. Though the pandemic slowed things down a little, contracts have picked up. The company's largest customers for about a decade, which account for 40% of its business, are defense contractors General Dynamics and Northrop Grumman. They buy fuses that go into medium-caliber ammunition (25mm to 30mm).
"We are hiring every day," Swann says. "We have the work."
---
Replanting and Rebounding
Founded in 1948, Albany-based Sunnyland Farms is a 1,760-acre pecan farm and pecan products manufacturer. What began as a family-owned, mail-order company now has a thriving global e-commerce business. In December 2020, Sunnyland Farms was named mid-sized Exporter of the Year for Georgia. It was a nice accolade after devastating back-to-back hurricanes in 2017 and 2018 made it necessary to replant thousands of trees that will require a decade or more before a harvest. When the pandemic hit, the folks at Sunnyland weren't sure what to expect.
"We primarily sell to the customer through our website or mail-order catalog," says Alex Willson, Sunnyland's chief operating officer and part-owner – a 4th generation member of the Willson Farming company. "As people stayed at home, we actually saw some increased demand. Baking during quarantine was a thing. I think during April 2020, 'banana bread' was the second or third most Googled phrase for 14 or 15 days."
Domestic demand for pecans ebbed and flowed with COVID numbers. But export-wise, Sunnyland had a solid year selling to customers in Europe and Israel, coming off the company's participation in a couple of international food shows – the SIAL Paris and the Anuga, in Cologne, Germany.
Willson says in addition to the GDEcD's excellent working knowledge of the agricultural industry in foreign markets, SUSTA has programs to help defray business costs, including a 50% cost-share for travel, expenses and handouts.
"It makes it affordable for smaller companies like ours to go out and try to expand these markets," he adds.
---
Constructing Capacity
At the end of March 2021, Griff Lynch, executive director of the Georgia Ports Authority (GPA), announced that the GPA board of directors brought forward a host of infrastructure projects that will add more than 20% capacity to the Ports of Savannah and Brunswick. It was not an aspirational decision but one based in reality. The facilities were handling volume they didn't expect to see until 2025.
The immediate projects include increasing container yard capacity and the port's ability to handle ever-larger ships.
Lynch is also excited about a longer-term project, set to finish in 2023, that he says will help Georgia's exporters – Savannah's Garden City Terminal West expansion. The GPA will develop additional container parking and storage on 100 acres with a roadway connecting the expansion to the terminal.
"Our exporters are looking for additional space," he says. "Their growth has been strong, and they need more space on terminal. They want to bring the cargo here because their facilities are filling up."
---
An Exporter Ecosystem
Like the GPA, the GDEcD looks for ways to help small businesses and exporters do what they do best, make and take their products and services to international markets. During the pandemic, Waters says her team worked diligently to replicate – virtually – the types of meetings for companies that would typically take place on trade missions and help them keep up connections vital to international sales.
The department launched the Go Global grant program in partnership with the Small Business Administration (SBA), helping companies fund export activities, including optimizing websites for global marketing and translating media and marketing materials. In addition, a deep network of export resources exists to assist Georgia companies. The University of Georgia's Small Business Development Center has a dedicated international team. There are industry associations and bi-national chambers of commerce. The Foreign Trade Zone program allows businesses that import materials to save on tariffs by putting those materials outside the purview of U.S. Customs and Border Protection. The trade promotion arm of the U.S. Department of Commerce, the U.S. Commercial Service, has offices in Atlanta and Savannah.
"Those are federal resources to help companies export, particularly in markets where Georgia doesn't have representation," says Waters. "When a company calls us, we can really open up this whole world of opportunities depending on what they need or what they think they'll need down the road. Even now, with the global economy in a challenging position. We still want to help companies find the opportunities that are right for them in the global market."