Georgia Trend Daily – July 26, 2021
July 26, 2021 University of Georgia
Leigh Beeson reports that the Summer Olympics may be in Japan this year, but Team USA was on home turf when they took the field for today's Opening Ceremony. The Japan National Stadium's field is currently sodded with TifSport bermudagrass, developed in south Georgia.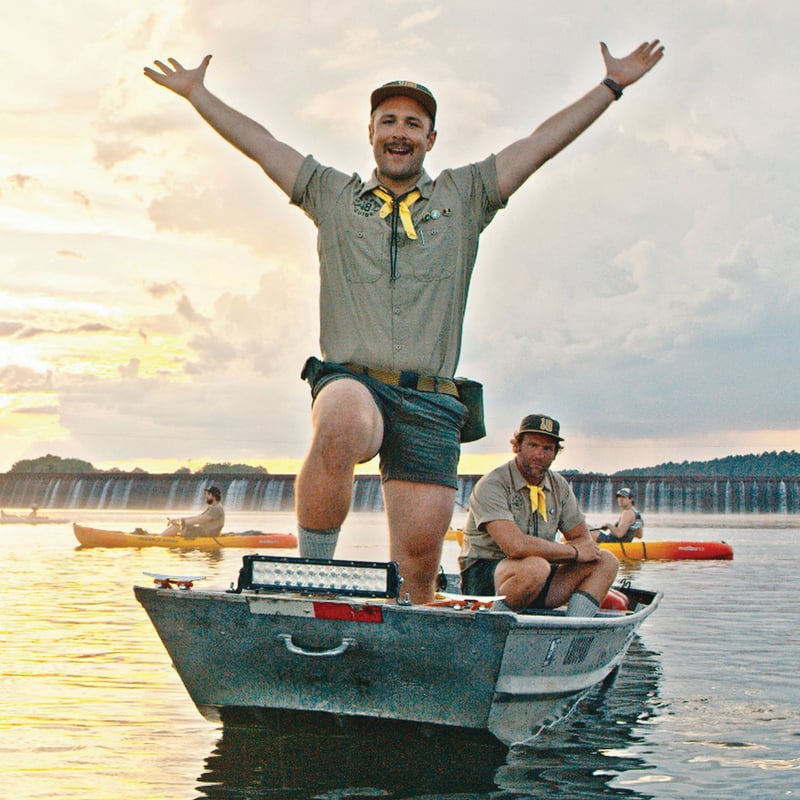 July 26, 2021 Georgia Trend – Exclusive!
Haisten Willis reports that Georgia is home to a seemingly endless list of top tourism attractions, from well-known destinations like the Georgia Aquarium and College Football Hall of Fame in Atlanta to Savannah's River Street, the Okefenokee Swamp in South Georgia and Anna Ruby Falls in the north. But these represent just the tip of the iceberg in Peach State tourism, with hundreds of places to visit.
July 26, 2021 Atlanta Journal-Constitution
Andy Peters reports that many of metro Atlanta's big development projects experienced only slight delays because of the pandemic. Construction proceeded on some of the largest sites, and groundbreaking is expected to begin soon on others.
July 26, 2021 11 Alive
Jonathan Raymond reports that Georgia's Access to Medical Cannabis Commission announced on Saturday the six companies that have been chosen to receive licenses for the production of medical marijuana. According to "Notice of Intent to Award" documents posted to the commission's website, Botanical Sciences LLC and Trulieve GA Inc. were chosen for Class 1 production licenses, while FFD GA Holdings LLC, Theratrue Georgia LLC, Natures GA LLC and Treevana Remedy Inc were chosen for Class 2 production licenses.
July 26, 2021 Gwinnett Daily Post
Curt Yeomans reports that Norcross has seen some big projects that transformed parts of the city open in recent years — including the Broadstone Junction, Pinnacle Park and Brunswick developments — but those projects were really just the beginning of big changes coming to the city.
July 26, 2021 Georgia Trend – Exclusive!
Mary Ann DeMuth reports that as Columbus State University (CSU) prepares for fall classes to begin next month, a recent study confirmed the institution's positive impact on the West Georgia region. Commissioned by the University System of Georgia (USG) and conducted by University of Georgia's Selig Center for Economic Growth, the study revealed CSU had a $272.7 million regional economic impact in fiscal year 2020.
July 26, 2021 Gainesville Times
Kelsey Podo reports, polka dancing, live music and German beer will soon fill Helen's Festhalle because Oktoberfest is returning for its 50th year. The festivities were canceled in 2020 to abide by the state's COVID-19 regulations for live performance venues.
July 26, 2021 Georgia Health News
Andy Miller reports that Georgia's tab for providing staffing help to hospitals and nursing homes in the pandemic has grown to $434 million. The payments have gone to Jackson Healthcare, a private firm based in Alpharetta.
July 26, 2021 Capitol Beat News
Dave Williams reports that Georgia schools are about to receive the final $1.4 billion installment of $4.2 billion in federal coronavirus relief funds the state Department of Education was allocated through legislation Congress passed in March. The U.S. Department of Education approved the state's plan for the stimulus money on Thursday.
July 26, 2021 Georgia Recorder
Stanley Dunlap reports that the American Civil Liberties Union and other groups suing to overturn Georgia's new election law have an arduous road ahead to show how it disparately harms minorities after a recent U.S. Supreme decision sets what legal experts say is a nearly impossible standard to overcome. Eight federal lawsuits are pending that challenge Georgia's sweeping voting overhaul titled the Election Integrity Act and passed by Republicans in March.
July 26, 2021 Atlanta Journal-Constitution
Greg Bluestein reports that a chief architect of the state's new election law lost his bid Friday for a key Georgia House Republican leadership position in a vote that was widely seen as a test of Speaker David Ralston's clout. State Rep. Matt Hatchett, a close ally of the speaker, defeated state Rep. Barry Fleming, a potential rival to Ralston, in a closed-door GOP retreat in Jekyll Island.