Columbus State positively impacts the region's economy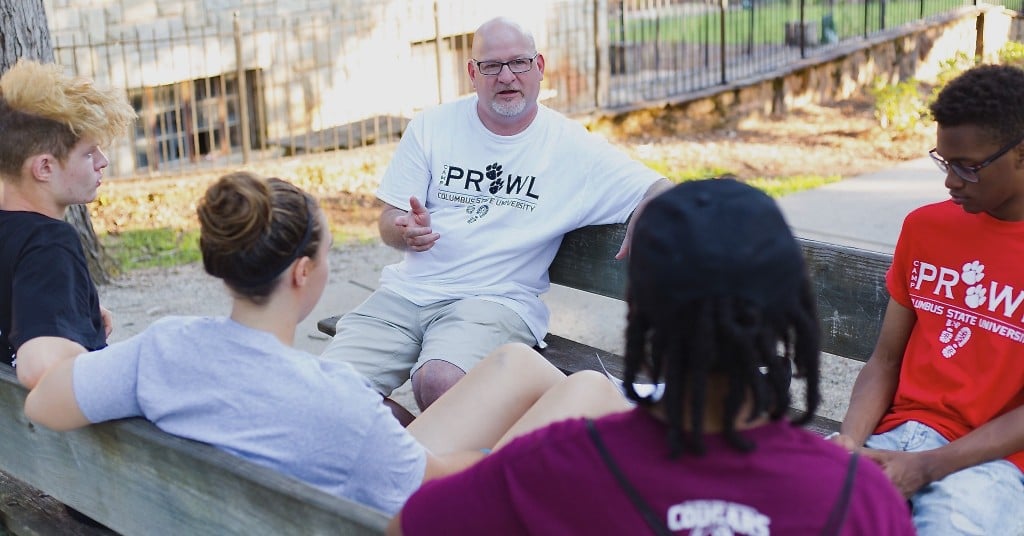 As Columbus State University (CSU) prepares for fall classes to begin next month, a recent study confirmed the institution's positive impact on the West Georgia region. Commissioned by the University System of Georgia (USG) and conducted by University of Georgia's Selig Center for Economic Growth, the study revealed CSU had a $272.7 million regional economic impact in fiscal year 2020. That translates to an additional 21 cents for every dollar CSU spent. The annual study's 2020 findings were consistent with those from 2019 in spite of pandemic-related fiscal and operational disruptions last year.
CSU generated 2,823 jobs in FY20, a third of which were on campus and the remaining two-thirds were community based. On average, CSU's spending led to the creation of two additional off-campus jobs for each on-campus job.
In addition, another Selig Center study comparing lifetime earnings of Georgia's 2020 graduating class predicted that CSU graduates will earn on average $820,594 more during their careers because of their degrees. Those who work in Georgia can expect lifetime earnings of $4.8 million, of which $1.5 million can be directly attributable to their degrees.
CSU's positive economic contributions reflect the university system's collective statewide impact of $18.6 billion, the study found. In a year plagued by shutdowns, layoffs and a constricted state budget, USG institutions were an important source of economic stability.
Jeffrey Humphreys, author of the studies, examines aspects of the state's economy every other month in Georgia Trend. Don't miss his predictions for Atlanta's future in this month's column, "Atlanta Rising."
Photo provided by CSU. President Chris Markwood, center, speaks with incoming undergraduate students.
Do you follow us? Find us on Linkedin, Facebook, Twitter and Instagram.