Business Casual: Advantage, Georgia
Georgia's national political prominence can produce good results for the state.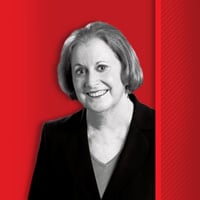 No doubt, there are people out there not happy about the 2020 election that turned our state blue and the January runoff that sent two Georgia Democrats to the U.S. Senate. I get it. Losing is hard.
But if your priority is achieving what's best for Georgia citizens, look at it this way: Georgia now has a national prominence it has not had before, not even during the Carter administration. We are no longer "just another Southern state" that national commentators and pundits can categorize easily and dismissively. We are important. We are seen as an indicator of what demographic changes combined with energy, strategy, resources and determination can bring about.
If you are inclined not to care what national media folks and opinion-shapers think, remember that people who make investment commitments and business location decisions pay a lot of attention to Georgia's national image – to our brand, if you will.
Right now, thanks largely to Stacey Abrams and the formidable effort she and her supporters put forth to organize and reach out to voters and potential voters, Georgia has the ear of powerful people in the White House, starting with President Joe Biden and Vice President Kamala Harris, who are aware of what Georgia meant to their victories.
Georgia's two senators, Raphael Warnock and Jon Ossoff, went to Washington with not just strong name recognition, but with high profiles and plenty of people anxious to hear what they have to say and to work with them on issues that are important to them – COVID-19 relief, healthcare and racial justice among them. They will have no difficulty securing allies for projects and funding that benefit the state's economic development and quality of life.
I believe that Ossoff's 2017 campaign for the 6th District U.S. House seat, although ultimately not successful, nonetheless helped pave the way for subsequent victories for him and for other Democratic candidates, such as the incumbent Democrat Lucy McBath. Ossoff and his campaign reached out to communities in that district, many of them Asian American, that had not been courted before.
In Congress, McBath and the new Democratic 7th District Rep. Carolyn Bourdeaux are being recognized for their leadership and legislative abilities – and helping to counter the attention drawn by another Georgia representative, Republican Marjorie Taylor Greene.
Atlanta is in a good position to benefit from the ties Mayor Keisha Lance Bottoms has to President Biden; she was an early and ardent supporter and will have no trouble getting her calls taken in the West Wing. Biden nominated her to be vice chair for civic engagement and voter protection with the Democratic National Committee. She will have an opportunity to see that her city's concerns and accomplishments are well known and will have access to a lot of support and resources.
Two long-time Republican strongholds in the Metro Area, Gwinnett and Cobb counties, now have Democratic commission chairs. All Gwinnett commissioners are Democrats as are the majority of Cobb's.
Our state's Constitutional offices remain in the hands of Republicans; the General Assembly is still majority GOP. But the Georgia Republican Party, like its national counterpart, is wrangling internally, trying to find and re-establish its identity. Some members are still troubled by the election, determined to demonize Secretary of State Brad Raffensperger for his role in overseeing the election, then counting and re-counting and counting again the results before he certified them. Some legislators have worked diligently to make it harder for Georgia voters to use absentee ballots.
But surely there are enough state officials, including members of the Georgia House and Senate, who realize that establishing a cordial and effective working relationship with the victorious party in D.C. will bring short-term and long-term benefits to the Georgians they represent. They might also want to keep an eye on the factors, demographic and otherwise, that are changing the face of Georgia politics.
I hope they will find a way to work with their Democratic counterparts. Lord knows, there are enough problems both sides agree require attention – with COVID-19 at the top of the list. So maybe concentrating on effective solutions rather than philosophical differences can produce some good results.
By all means, let's use the clout, the leverage, the good will, the power, the opportunity, the whatever-you-want-to-call-it, that we have in Washington and make it work for Georgia.