Business Casual: The Blessings of Friendship
Staying in touch with who and what are really important in our lives.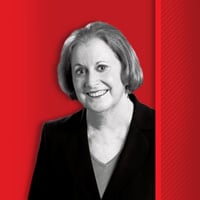 Every Sunday evening since March, at about 6:00, I have poured myself a glass of wine and "dialed" into a Zoom call with a group of people I used to dine with regularly. It has become the anchor for my week, a closing out of the weekend and a warmup for the seven days to come.
There was a time when we were all conveniently located within a few miles of each other in and around Atlanta. But even before the pandemic put a stop to our in-person gatherings and communal dinners (the host provided the entrée and guests filled in with appetizers, sides, dessert, bread and beverages), things were changing, as they do.
One member had already relocated to the West Coast; another headed to the Northeast. Others moved out of easy driving distance. So our face-to-face get-togethers were already fewer and smaller.
But once COVID made even those unsafe, our group's founding mother suggested a virtual cocktail hour and the rest of us jumped in happily and enthusiastically. At the end of the first gathering, we all just assumed we would continue every week. And so we have.
Fortunately, and perhaps surprisingly, none of us has been infected with COVID-19, although we all know people who have. That's not to say there have not been losses – deaths of friends or family members, with postponed memorials or greatly scaled-down private services we could not attend. We have all had weddings and graduations and celebrations we had to miss; but we are, by and large, healthy and grateful for our health.
We have learned to cope with the vagaries of Zoom meetings – somebody can't connect, somebody else's audio is out, another's video is fuzzy – and are still working on not talking over each other.
Some evenings we converse with great seriousness. Most of us are news junkies, so there were lively discussions during the election season and somber ones after the Capitol takeover. But COVID is always on our minds. Several worry about older family members who are feeling isolated or, worse, who are taking risks we wish they weren't. We talk, too, about the inequitably distributed effects of the pandemic and are keenly aware of our good fortune in being able to keep ourselves and our loved ones safe.
But, of course, one of the blessings of friendship is the ability to pivot from somber topics to lighter ones. So we have also discussed – and shown off – household pets, new furniture purchases and pictures of grandchildren. (OK, the pictures are mostly mine.) We have plumbed the conversational depths of dental insurance, favorite Netflix series, bedside reading materials and safe places to shop for fresh produce, even as we have exhausted all the angles of COVID vaccinations, lapsed holiday rituals and curtailed exercise regimens. (OK, that's mine, too.)
We've nagged each other about self-care – getting the vaccine, getting enough sleep and deep breathing.
Mainly, though, we have just enjoyed each other's company and taken comfort in the community we share. I believe most of us are surviving fairly well, thanks largely to that community. We remind ourselves of the value of work and routines that sustain us. And even though one of the benefits of deep friendships is that there is no need to say "thank you" over and over, it's nice to be able to do just that.
Most of us have had to figure out our particular coping mechanisms. Some are lucky enough to be able to "bubble" with close family, perhaps a nearby friend or two; but the virtual visits are as sustaining as they are fun.
We have other pandemic outlets, too. For me, there are carefully choreographed visits with the grandchildren, distanced patio gatherings with neighbors and occasional calls with old college roommates when we remember our younger, thinner and more fun selves.
But there is a lot missing. The losses experienced individually and collectively are palpable – the neglected relationships, the changes in schooling for many young people, the damage to businesses we love, especially small, family-owned ones. Still, there are renewed connections, and for those I am grateful.
I suspect our Sunday night Zoom visits will continue long after restrictions are lifted, and I look forward to staying on top of who has rearranged the furniture, who's adopted a cat, whose hair is getting longer – or grayer. And who and what are really important in our lives.