Georgia Trend Daily – March 25, 2021
March 25, 2021 Saporta Report
David Pendered reports that Moody's Investors Service on Tuesday released a credit negative comment on Georgia Power, following the company's announcement last week the first of two nuclear generators probably won't open as planned in November at Plant Vogtle.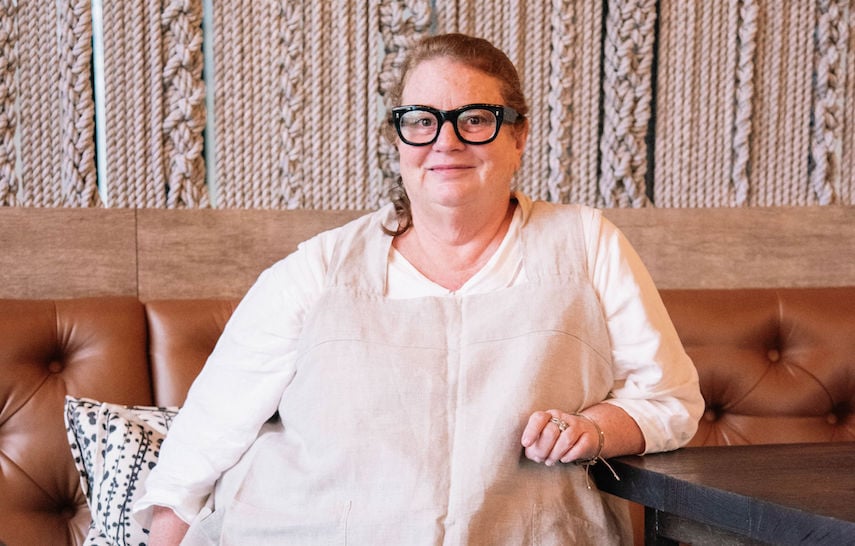 March 25, 2021 Georgia Trend – Exclusive!
Sucheta Rawal reports, this Women's History Month, meet four Georgia women in the battered restaurant and culinary sector who are helping their colleagues weather the pandemic and all its effects. From growing, cooking and serving food, to paving a path for emerging culinary entrepreneurs, these women have led during truly difficult times.
March 25, 2021 Atlanta Journal-Constitution
Matt Kempner reports that Metro Atlanta employers are doing a lot of cheering from the sidelines as their workers seek COVID-19 vaccinations, a step some companies view as essential to reopening offices. So far, most are relying on their employees to voluntarily sign up for shots on their own, rather than mandating them to do so.
March 25, 2021 Savannah Morning News
Nancy Guan reports that Thunderbolt Town Council approved a resolution for the city's first hotel/motel tax Tuesday in a special called meeting. The bed tax would allow the town to collect revenue off short term vacation rentals. Town Clerk Deatre Denion estimates that there are about 30 homes, apartment and boats available as vacation rentals.
March 25, 2021 WABE 90.1
Emil Moffat reports that Georgia lawmakers have added funding to the budget for the upcoming year to expand truck driver training facilities at three of the state's technical colleges. It's part of a wider effort – from both the public and private sector – to fill a shortage of commercial truck drivers.
March 25, 2021 Albany Herald
Tom Seegmueller reports that Gov. Brian Kemp helped cut the ribbon on two new mobile wellness clinics that were unveiled at Phoebe Putney Memorial Hospital Wednesday. These custom-built units are full-service clinics, with two exam rooms, a waiting area, bathroom, lab equipment and telehealth capabilities.
March 25, 2021 LaGrange News
Jenna Eady reports that the Troup County Commission announced Tuesday night that it received a $1.8 million grant from the Georgia Department of Natural Resources. The "Conserve Georgia" grant was awarded to construct the Oakfuskee Conservation Center at West Point Lake.
March 25, 2021 Georgia Trend – Exclusive!
Candice Dyer reports, when Margaret Coker moved to Savannah in 2019, she craved ambitious, local news. She began to think about starting a periodical, but knew she needed an innovative approach. The Current, launched in September, is based in Savannah but covers all of coastal Georgia.
March 25, 2021 Georgia Health News
Andy Miller reports that a Senate health committee narrowly passed a bill Tuesday that promotes the use of cameras in rooms of residents of long-term care facilities to prevent neglect or abuse. The split vote reflected the panel's vigorous debate over the differences between cameras that are hidden, and those that would be visible and known to the facility and its staff.
March 25, 2021 Brunswick News
Taylor Cooper reports that a bill that would require the state Department of Driver Services to create and disseminate a course on how to behave during a police traffic stop passed out of committee in the Georgia House of Representatives Wednesday. Senate Bill 115 was approved 36-13 by the state Senate with most Democrats voting against it and no Republicans opposing it.
March 25, 2021 The Center Square
Nyamekye Daniel reports that a bill that would ensure taxes are collected from short-term rentals has advanced in the Georgia Senate. House Bill 317 would require online short-term rental companies such as Airbnb to collect hotel and motel excise taxes and pay them to local governments.
March 25, 2021 Georgia Recorder
Stanley Dunlap reports that a bill that could give the GOP-controlled State Election Board the power to take over local election decisions could get a vote in the Georgia House Thursday, which could clear a path for political appointees to replace a county's election managers. Local election administrators are critical of the Republican-backed legislation that would grant the State Election Board the ability to micromanage decisions now left to counties if the board decides the local government is underperforming.
March 25, 2021 Capitol Beat News
Beau Evans reports that a bill to raise the maximum age for youth offenders to be tried in juvenile court from 16 to 17 advanced in the General Assembly on Wednesday. Sponsored by Rep. Mandi Ballinger, R-Canton, the bill would make it so 17-year-olds would no longer be tried in court and jailed with adult offenders for misdemeanor charges.
March 25, 2021 Atlanta Journal-Constitution
Greg Bluestein reports that Donald Trump endorsed David Shafer's bid to win a second term as Georgia GOP chair, likely cementing his chances to serve again as state party leader after he promoted falsehoods that election fraud factored into the former president's defeat.