Business Casual: A Time to Heal
Moving ahead with solutions to problems most of us can agree on.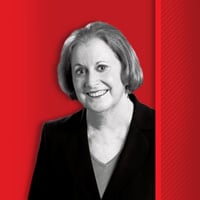 With the long, arduous election season mostly behind us – we Georgians still have two important U.S. Senate runoffs coming up in January – it's time to look ahead. Our new leaders have set a hopeful, positive tone. I hope and pray the rest of the nation will follow.
The campaign was a doozy – the most bizarre and yet the most important of my lifetime, filled with sights and sound bites I never expected to see or hear and ads that trivialized the serious business of running a democracy.
Now it's time to look toward healing, to move forward, to get beyond the differences that have separated us.
Admittedly, we're not talking about "po-TAY-to/po-TAH-to" kinds of disagreements that can be smoothed over with a fist bump and a shared pitcher of beer – although that's probably not a bad place to start. The election deepened fault lines, heightened differences and drove wedges into family groups and circles of friends.
Can we get beyond this? I believe so.
Where to begin? Maybe by looking at things that most of us can agree on. Surely the importance of public health – defeating COVID-19 – is essential. So is the need for better, broader health insurance coverage, strengthening education and promoting social justice. We are not necessarily in accord on how to confront these issues, but I believe most reasonable citizens of Georgia – and for that matter the entire country – would agree they demand attention.
Public health is a big one. The COVID outbreak has highlighted some of the healthcare inequities that plague our state – the lack of rural health resources, families that fall between the cracks of insurance coverage, the vulnerability of many who do not have easy access to doctors or clinics or emergency rooms. This is a real crisis and one we need to get busy solving. People whose biggest health concern is arguing about why they don't want to wear masks are not the victims – they are a distraction. They may be the loudest, but they are not the neediest. (Just put the dang mask on, then get busy helping find solutions to the real health problems.) The issue is keeping our communities safe and healthy, period.
And in the future, when a vaccine becomes available, we need to encourage our public health officials to distribute it so that all have access – starting with the most vulnerable – and to support them in their efforts.
Let's please look at Medicaid expansion – it's way past time. The waivers for which Georgia has received federal government approval may help some; but there are challenges to the Affordable Care Act that may affect those waivers. Regardless, full-blown expansion is the most effective solution. It would help individuals who need health insurance coverage and it would help financially strapped hospitals. To those who say we can't afford to do it, I'd say we can't afford not to.
Education should be a unifying issue; surely no one can doubt the importance of strong public schools and the need to support students and teachers. There's plenty of controversy over in-person vs. remote learning, but one thing that seems crystal clear is the need for better high-speed internet connectivity and access to computers and other devices, especially in rural areas.
The pandemic spawned some innovation – school buses used as wi-fi hotspots, computers distributed to families who need them. Those kinds of efforts need to continue with public and private involvement.
And here's a land-mine-studded area: public safety. People want to feel safe in their own communities, and they want to be able to rely on law enforcement agencies and officers to respect the rights of all citizens as they provide that safety. The issues of additional police funding, more and better training, a reallocation of some responsibilities – these are topics worth exploring calmly and forthrightly.
As are social and racial justice – by now everyone has had the opportunity to acknowledge and reflect on the persistent racism that permeates our systems and institutions. Let's focus on eliminating that and not get hung up on the actions of those who tried to hijack peaceful protests and turn them into something they were not intended to be.
Does this all sound simplistic? Maybe. Easy? Not a bit. Unrealistic? No, I truly don't believe so.
It's way past time for us to work together, under new leadership, toward genuine healing and real solutions.