Georgia Tech testing program is helping control COVID-19 on campus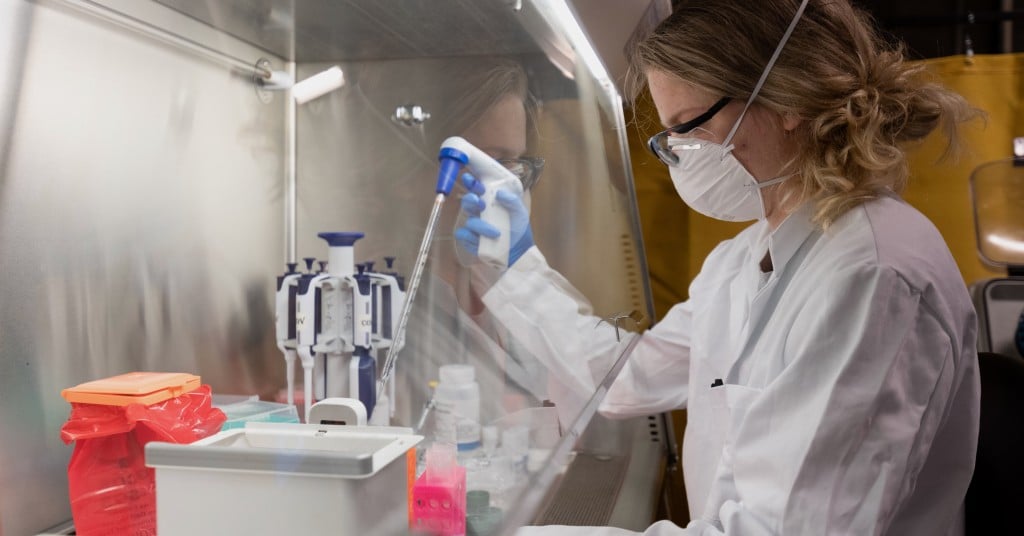 As the number of coronavirus cases continues to climb in Georgia and throughout the nation, Georgia Tech has found a way to limit daily case counts to the single digits on its Atlanta campus.
Launched in August, the university's saliva-based testing program was developed by its own researchers. As of mid-October, more than 75,000 tests had been done, with an average of 7,500-plus tests per week. The effort has identified more than 600 individuals who have tested positive for COVID-19.
Georgia Tech is aiming for weekly tests of all 7,400 students living on campus along with several thousand more students, faculty and staff that commute in each day. The premise is that asymptomatic and pre-symptomatic individuals are transmitting the virus and if they can be identified and isolated quickly, new incidence can be kept at a low level. When the semester began in mid-August, the number of positive cases rose above 4%. The testing program helped reduce the percentage of positive cases to 0.3% by early October.
The university has a 30-person team that collects samples and performs the testing around the clock in a federally certified lab on campus. Individuals seeking tests are assigned a bar code and given a test kit in a plastic bag at one of multiple on-campus sites. They spit into a small cup and use a pipette to transfer their saliva to a vial. They then turn in the kit and it's transferred to the lab. Research technicians are able to evaluate 225 samples at a time and the whole process is typically completed within 36 to 48 hours. That allows contract tracers to quickly identify others who may have been exposed.
Georgia Tech's gains in controlling the virus have been attributed not only to testing, but also to campus practices of mask wearing and physical distancing.
Controlling case numbers is only one of the ways Georgia universities are stepping up to the challenges of COVID-19. Several are collaborating on vaccine research and Morehouse School of Medicine is working on ways to provide pandemic-related resources to vulnerable populations. Learn more about how the state's universities and the Georgia Research Alliance are attacking COVID-19 in this month's feature, "Up for the Challenge."
Photo provided by Georgia Tech
Do you follow us? Find us on Linkedin, Facebook, Twitter and Instagram.