Georgia leads in public health research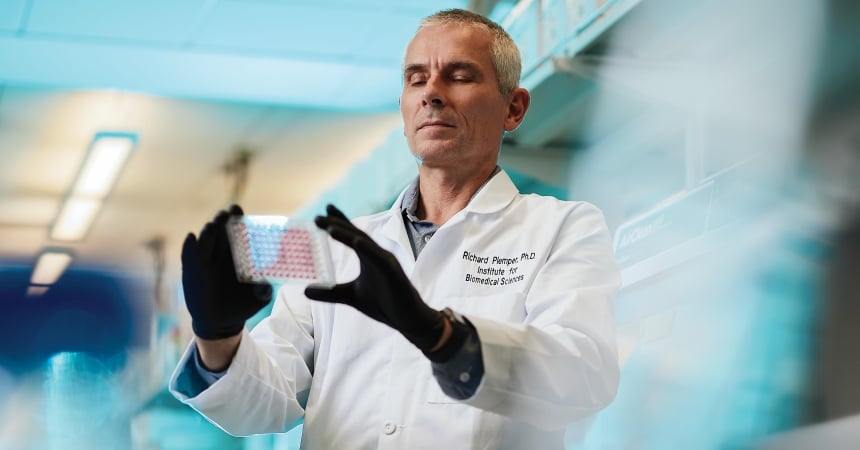 When it was announced in October that the Georgia Clinical & Translational Science Alliance (CTSA), a group of Georgia universities, had received a $58.6 million grant from the National Institutes of Health to continue to improve the health of the state's residents, it was a big announcement: The grant was the largest since the consortium – consisting of Emory University, Morehouse School of Medicine, Georgia Tech and the University of Georgia, plus partners including Children's Healthcare of Atlanta – was formed in 2007.
But it was far from the only big development in healthcare research in the Peach State. As the home of prominent research universities, medical schools and the Centers for Disease Control and Prevention, Georgia is a leader in public health research and policy. In May, another $52 million NIH grant led to the creation of the Antiviral Countermeasures Development Center (AC/DC) at Emory and Georgia State University, charged with building a pipeline of drugs to treat the virus that causes COVID as well as other viruses that might cause the next pandemic.
Richard Plemper, codirector of the AC/DC and director of Georgia State University's Center for Translational Antiviral Research, says that the nine funded Antiviral Drug Discovery Centers like AC/DC across the country will work "in close proximity" but try different approaches in research and drug discovery to maximize the chances of finding new treatments. "I think that is our best hope to truly improve pandemic preparedness," he says. "I'm very confident that these centers will deliver."
Find out more about the AC/DC and other cutting-edge research in public health and health equity in our November cover story, Pursuing Premier Public Health.
Photo by Ben Rollins. Shown is Richard Plemper, director of Georgia State University's Center for Translational Antiviral Research.
Do you follow us? Find us on Linkedin, Facebook, Twitter and Instagram.