2020 Silver Spoon Awards: What the World Needs Now
Spotlighting the restaurants and people who have stepped up during the coronavirus pandemic.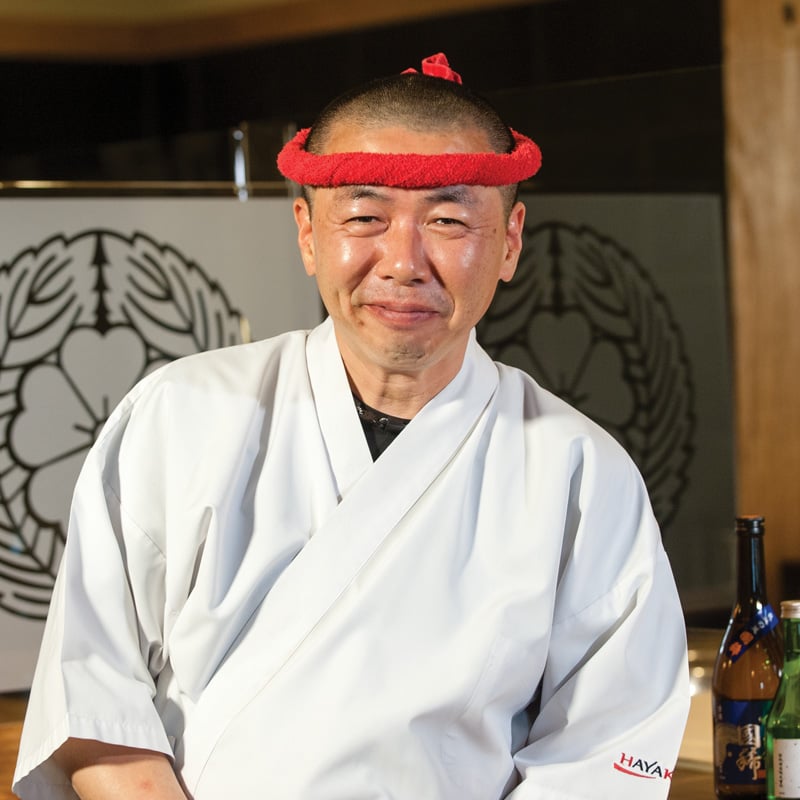 As I write this, my magazine-standard three-month lead time means I'm looking out windows at vibrant green foliage and ripening tomatoes in shimmery waves of late-August heat. As you read it, you're probably thinking about your winter wardrobe and either anticipating or processing the results of a momentous presidential election. Either way, we're both likely sitting in the throes of a devastating global pandemic that has cost lives and livelihoods, wreaking havoc on the economy in general – and especially on restaurants.
Perhaps by the time this comes out, we have had encouraging news that allows us all to look forward to that elusive time frame often described as "the other side of this." But thus far, that has proven frustratingly difficult to pin down.
"As we round out this tumultuous year, it feels as if we're on the verge of something," I wrote in the Silver Spoon Awards last November. "Politically, culturally, historically – even meteorologically. The pendulum swings faster; storms blow fiercer. … Atmospherically, everything's all a twist.
"The same seems true of the state's restaurant scene, although there hasn't been anything nearly as threatening as a hurricane. It just feels like big change is in the air…"
I can only claim accidental prescience – our state (and national) dining scene did seem on the precipice of transformative change, as many wondered just how long a "Golden Age of Dining" could last. But I had no idea how quickly and thoroughly COVID-19 would expose its fragility.
It has been heartbreaking to witness the permanent closure of some of Georgia's best-loved restaurants: In Buckhead, the Georgia Grille shuttered after 30 years. In Inman Park, Rathbun's and its companion Krog Bar closed after 17 years when COVID issues worsened a lease dispute. (Chef Kevin Rathbun plans to reopen elsewhere.) Watkinsville lost Hot Thomas Bar-B-Que, after 36 years in business. In Carrollton, after 17 years on the town square, Little Hawaiian shuttered, announcing the intent to transfer some of its trademark dishes to sister establishment Bakery 27. In Savannah's Starland district, the Atlantic shut down after championing an ambitious veg-centric menu and sophisticated cocktail program.
But many have just kept on keeping on, serving touchstone dishes – the Colonnade's fried chicken in Atlanta; Crystal Beer Parlor's blue crab dip with homemade potato chips in Savannah; St. Simons' Crab Trap's crab soup; Macon's H&H's fried okra – in styrofoam clamshells that we receive like redemptive communion.
It has been inspiring to see how so many restaurateurs, chefs and other entrepreneurs invented entirely new business models around food service to endure this crisis. "You wouldn't have to have a big space anymore," mulled Rathbun in Atlanta magazine on the new dining landscape. "You could open up a kitchen with a drive-thru."
I've chosen to honor these innovators this year, both for serving outstanding food and for meeting an incredible array of hardships with ingenuity, hard work and downright joy. In our June piece, I wrote about how some chefs and restaurateurs were weathering the storm – like Deborah VanTrece of Twisted Soul (who started a "set your own price" family dinner for financially stressed customers), and Steven Satterfield of Miller Union, who has supplied meals for healthcare workers, in an effort funded by the Atlanta Hawks.
Other high-profile chefs like Hugh Acheson, with restaurants in Athens and Atlanta (Five & Ten, Empire State South, The National) also led efforts through José Andrés' World Central Kitchen and the Blank Family Foundation to feed thousands of hungry people in their communities. This year's Silver Spoons spotlights restaurant and food service people who met this crisis in unusual and direct ways. In some cases they are less individually heroic than they are emblematic of the widespread grassroots efforts of restaurateurs, chefs and diners to keep the state's dining scene up and running.
Going forward, to paraphrase the New York Times' restaurant reviewer Pete Wells in a May interview, "The last thing anyone needs right now is a critic." I couldn't agree more. For a while, I hoped to return to the job when restaurants reopened fully, so I could join the celebration. But for the foreseeable future, I can't expect to serve as I have in the past – as a quasi-consumer advocate who helped readers sort through innumerable restaurant choices, and who loved to champion restaurants and chefs who went above and beyond to provide great food and service. It's going to be a while before chefs, wait staffs and restaurant owners who are simply trying their best to survive – with takeout, delivery, outdoor dining, new ventilation systems, safe practices or any combination thereof – are out of survival mode. Anything short of congratulations for that feels unnecessary.
So this year's Silver Spoon Awards seem a natural jumping-off point for me. I've thoroughly enjoyed writing this column for an incredible 19 years, and I appreciate the opportunity Georgia Trend has given me to do so. I'm sure the GT staff will continue to cover the fascinating and still-unfolding story of our state's restaurants with the same care and passion as ever.
In the meantime, support your favorite restaurants by patronizing their businesses, buying their gift cards, ordering their takeout and (very important!) showing up for your reservation if you make one. Go outside your comfort zone and try a different place or a new one that exhibits the outrageous courage to open in this environment. Tip well, and often. That restaurant and/or that server's ability to make it to through the week might depend on how you respond.
---
THIS YEAR'S SILVER SPOON AWARD WINNERS
(in no particular order)
---
Sushi Hayakawa
Atlanta
For much of the summer, Atlanta's best sushi restaurant offered not only sophisticated omakase, sushi dinners and bento boxes for curbside takeout, but also carried on its Feed a Doctor program, collecting money for Emory Healthcare workers. In addition, once he reopened his dining room, Chef Atsushi Hayakawa implemented some of the city's strictest distancing and mask protocols, installing dedicated, partitioned seating areas — and restrooms! — for each couple. "Don't get frisky, though," the restaurant warned on its Facebook post.
---
Slutty Vegan
Atlanta and Jonesboro
The success of this red-hot vegan burger joint (now with three locations) helmed by Pinky Cole has allowed the young chef/owner to make a number of unorthodox contributions toward her goals of financial literacy and independence for communities of color, which have been hit especially hard during the pandemic. Among the recent examples: Last year, Cole and Stacey Lee of Harlem Hops, Harlem's first entirely Black-owned craft brewery, stepped in to pay off tuition balances of 30 students at their alma mater, Clark Atlanta University.
This year, Cole's foundation worked with the state Department of Juvenile Justice to hire 30 former offenders, who receive paid training at her restaurants and a chance for college scholarships. "They're not just learning about burgers and fries; they're learning life skills they probably didn't learn at home or wherever they come from, like how to communicate with people, respect them, customer service and working as a team," Cole told CBS News. "This ain't no regular job."
---
SAVtakeOut
Savannah
This year, delivery services became lifelines. At the same time, restaurant owners expressed concerns about how much corporate giants like Uber Eats, Grubhub and DoorDash cost themselves and their customers. In 2018, Stephen Xuereb instituted his locally owned and operated delivery service SAVtakeOut as a gourmet restaurant specialty, but has since expanded to include bakeries, coffee shops, a florist, a natural foods grocery, a courier service and a pet treat store, as well as restaurants in Pooler and on Whitemarsh Island.
---
Windsor Hotel
Americus
Many hotel restaurants have suffered the effects of the pandemic more severely than their standalone peers. The historic Windsor Hotel, built in 1892, is no exception. However, its storied past, which includes guests like Franklin D. Roosevelt and Charles Lindbergh, and its fall into disrepair in the 1980s served to shore up its survival instincts. Americus rallied to save it, and in 1998, Sharad Patel bought the beautiful old edifice, doing extensive renovations and throwing a "grand reopening" in 2010. His stated hope was for the hotel to be a center of the town's business and cultural life for generations to come. With his family, he has succeeded.
Since April when business nosedived, daughter-in-law Divya Patel says reservations have picked up a bit. For now, the fine dining room (Rosemary & Thyme) is closed, and its menu is merged with the more casual Floyd's Pub. Meals can be served outside on the second-floor veranda overlooking downtown. Themed dinners with international cuisines have gone well, she says, as have seasonal cocktails such as the blueberry-lemon drink made with local farmers' wares.
"We're still open because my husband [Manager Vic Patel] wants to be sure everybody has a job," she says. "But we also think people from Atlanta or elsewhere might like coming here because there aren't crowds."
Sharad Patel has demonstrated his long-term commitment to the industry by establishing an endowed scholarship for culinary students at South Georgia Technical College, where he is chair of the school's foundation.
---
BIG BOSS Chinese
Atlanta
At presstime, it was still just a plan, but a noble one. Chef and restaurateur Guy Wong (Miso Izakaya, Le Fat, Ruby Chow's) announced that he was teaming up with his mom to help her rebrand her long-running Midtown restaurant, which was closed during the pandemic and badly damaged in a break-in. The new name will be his mother's nickname: Big Boss.
---
Yum! Catering
Atlanta
Ande Baron, Yum's buoyant owner, freely acknowledges she has been down a few times during these challenging months, and she's not entirely sure about the future. But, she says, "We want to be one of the statistics that makes it through this, so people can say Yum! was there for them when they needed us." Her small business was already known for its unusual themes, often designed around her clientele's requests, such as one family's Gone With the Wind-themed bar mitzvah with fried chicken. She describes the family as relocated Yankees.
"I'm crazy," she says. "My clients like me because they're crazy too."
Safe distancing guidelines have since nixed large gatherings, but thinking outside the box has helped Baron continue to make her customers happy. One woman's request for a "curbside birthday party" resulted in a delivery of individually packaged brunch items and "booze bag" (Bloody Mary makings, complete with elaborate garnishes). Her guests arrived in cars ("like a parade," says Baron) and, one by one, picked up their bags, parked and enjoyed their time together at a safe distance. "They had a blast," she says.
Baron's charitable efforts range from handing out gift cards to stressed employees to coordinating with World Central Kitchen and regular donations to YIMBY Georgia, which provides food to the homeless in Atlanta and environs.
---
Grow
Macon
Like many chef/owners, Saralyn Collins quietly operated on a "pay what you can" philosophy for years. Since the pandemic, however, she has built on that promise: If people show up hungry, she will feed them, no questions asked – especially if they are former restaurant staffers who have lost jobs.
"It has been quite awful," she says of COVID's effect on her business. She was able to partially mitigate the loss of $70,000 in booked catering services by starting a casserole business. In addition, Collins has provided free or discounted meals to Feed the Fight with Navicent Health, Meals on Wheels, The Mentor's Project and UCreate Macon. She also allows aspiring chefs to use her kitchen for popup dinners.
---
The Grey Market
Savannah
Sister enterprise to The Grey – the state's best restaurant – The Grey Market seems almost prescient in its bodega-esque business model for the current moment. Sandwiches, breads, hot meals to go, house-spun ice cream, Topo Chico, craft beer, takeout cocktails – if The Grey Market doesn't have it, you probably don't need it. In the early days of the crisis, regular customers Cathy and Philip Solomons donated funds for The Grey Market to make purchases from local farms and assemble bags of food for furloughed restaurant workers all over town.
Since then, after many restaurants reopened, The Grey Market has upped its charity efforts (a blood drive contributed 23 pints to the local Red Cross) and food service, while keeping its small number of seats closed for indoor dining. Latest innovations: Lunchtime bike delivery to downtown Savannah and nationwide delivery of select menu items (buttermilk biscuits, salted honey pie) on Goldbelly.
---
Hope Springs Distillery
Lilburn
It's an appropriate name for any business right now, but especially one that turned on a dime in the middle of one of the worst economic crises in U.S. history. Like several other Georgia distilleries, Hope Springs received permission in March to use its facilities to produce hand sanitizer, when that elixir was nearly impossible to find. It delivered its first batch, free, to the local police department. Hope Springs is still selling hand sanitizer, but it's also back to pouring gin, vodka and its newest product, absinthe – the first and only distillery in Georgia to make it.
---
Anyone who bought anyone else a meal
Georgia
georgiafoodbankassociation.org
According to the Georgia Food Bank Association, over half a million of the state's children didn't have consistent access to food even before the pandemic. Seniors, rural residents and the working poor are also at greater risk, as anyone who saw the long lines of cars for food bank giveaways can testify. So if you're a restaurateur or a diner who donated to any of the state's food banks, including the Atlanta Community Food Bank, Feeding the Valley Food Bank, Second Harvest of South Georgia, Food Bank of Northeast Georgia, you win. (See the Georgia Food Bank Association website for more info.)
The same goes for the customers who've pushed checks, sometimes large ones, under restaurant doors, knowing the business was hurting. If you work in a restaurant and comped a tab for someone who needed a break, congratulations. If you bought a restaurant gift card and gave it to someone, just to help out either party, you count. If you gave your sandwich to someone on the street because they looked hungry, you're in. If you learned how to bake bread or cookies or pot roast, and gave some to your neighbors this year – step up. You're a winner, and we congratulate you. Keep up the good work.