Business Casual: The Waiting Game
We're in for a much longer haul with the COVID-19 pandemic.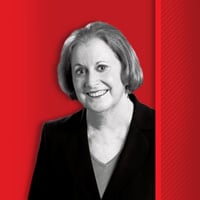 Even the most optimistic among us have conceded that things are looking different than we had expected or hoped now that fall is finally here. Sure, the weather is cooler, the days are shorter and sweaters are out of their plastic storage boxes, but nothing is quite the same as it was last fall or the one before that.
We've gone from the it-will-be-better-any-day-now stage of the COVID-19 pandemic to the realization that we are in for a much longer haul. So much for the optimism of early summer.
Notably, we're missing that burst of back-to-normal energy that comes this time of year when kids are settled again into regular school and seasonal activities. Schools, students and the parents of those students are struggling with changing situations, constant vigilance, fear of infection and worry for children whose routines and education have been disrupted. Even people without school-age youngsters can feel the difference.
By now, those of us fortunate enough to have work to do have figured out how and where to do it. We've mastered the art of online grocery shopping. We've found paper product sources and scoped out hand sanitizer supplies. We've discovered safe routes for solitary walks and experienced drive-through vet visits for our pets. We've had video chats with family and Zoom cocktails with friends. We may have surprised ourselves at how adaptable we are.
But there is that almost-eerie feeling of marking time, waiting for something: an end to this, a new twist – a vaccine? – a new reality to adjust to. Surely there is another shoe or two to drop.
While we wait, some of us have turned to bread making, to cleaning out closets, to binge-watching favorite TV shows and perpetual yoga-pants-wearing. Some have stuck to as nearly normal a routine as possible; others have turned their schedules around – staying up late, sleeping in. There's boredom, unease and likely more than a little depression.
A refrain I hear over and over from friends and associates is a recognition of the good fortune that is a regular income, a comfortable place to stay, a refrigerator full of food. We understand that we are and should be grateful. As indeed most of us are.
But this is, inescapably, a time of sadness, of loss, of disappointment, of reflection. And the questions of how much longer we will have to wait and what exactly it is that we are waiting for loom. What is the "new normal" that we all simultaneously anticipate and fear? Will we be ready for it, whatever "it" is?
Most of the complaining I hear is couched in wry humor: One friend's social media post announced that her new five-year plan is to get through 2020. Others joke about needing haircuts or refresher courses in applying makeup.
When there is even a hint of a genuine complaint, it is almost always preceded by a disclaimer, a realization that small deprivations pale in comparison to the situations of those who put their lives in jeopardy to do their jobs, or those who have no jobs to worry about doing.
All true. But I have come to believe we ought to cut ourselves a little slack, allow ourselves to mourn the loss of the small sustaining pleasures of life, like in-person graduations, birthday parties, neighborhood barbecues. So we complain that we miss water-cooler conversations at the office with our colleagues, what's the harm? We kvetch about being tired of our own cooking or our own company – why not? We grieve, as we should, for the regular contact with family and friends and comfort they provided; those are real loses.
Yes, we need to keep things in perspective, but I think most of us are savvy enough to do that. A little private whining is allowed, I believe. A little venting, a little letting off steam, to fortify ourselves for the longer haul. It is a sad time and a hard time – for some more than others.
Mourning is allowed, but giving up is not.
So we bake bread, we educate our children, we wave to neighbors, we go through yet another box of old photos, we take the dog out for an extra walk. We reach out as best we can to friends and family. We remember to be thankful for the good things in our lives.
We wait, and we are reminded that waiting is hard.